Delivery Drones Take Flight, And They Aren't From Amazon
In a partnership with California-based company Matternet, the Swiss government might beat Amazon to delivering packages with drones.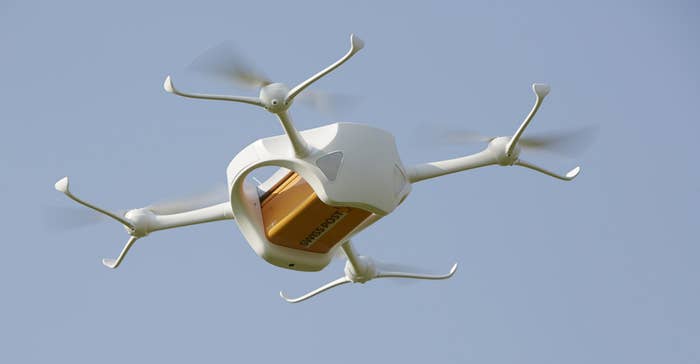 The first drone-delivered packages in the world may not come from Amazon warehouses after all. This week, the Swiss Post began testing drone deliveries to better deal with the mountainous geography of Switzerland, emergency situations, and the transportation of specialized items, like medical supplies or laboratory samples.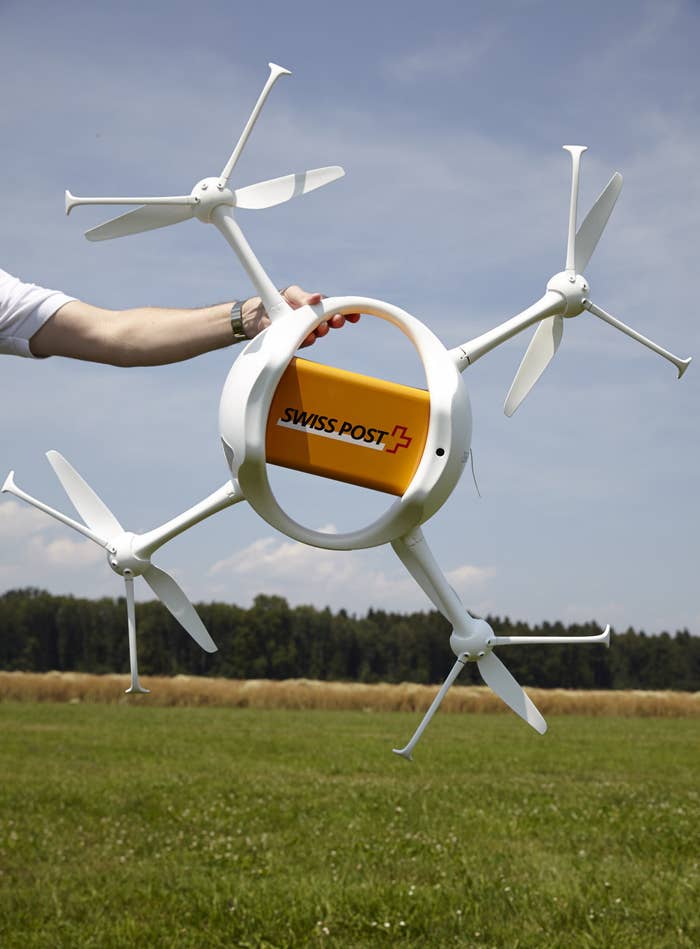 The Swiss Post partnered with Matternet — a California-based company — to supply the drones for the tests. Matternet's ONE drones, the models used in the tests, can currently carry one kilogram loads over 10 kilometres in a single battery charge.
While those stats may sound impressive, battery life and load-bearing capabilities need to be much higher before drones become useful on a large scale. The Swiss Post, in a press release, estimates that widespread use of drones will take another five years.