HBO Announces Standalone Streaming App Exclusive To Apple
"All you need is an broadband connection and an Apple device."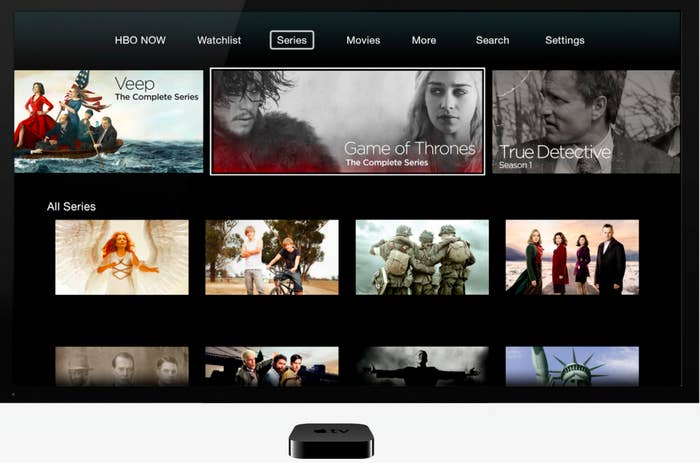 Today, Apple announced a partnership with HBO. CEO of HBO, Richard Pepler joined Cook on stage and detailed the plan. There will be a standalone service exclusive to Apple for $14.99 month, available in April ahead of the fifth season of Game of Thrones. "All you need is an broadband connection and an Apple device," said Pepler.
As of launch, can access HBO NOW app via most Apple devices (iPhone, iPad or iPod touch, as well as Apple TV). Once in the app, users can sign up and subscribe to HBO NOW's service, which will also give users access to HBO content from desktop on HBONOW.com.
The company is also running a 30 day free trial period to new HBO NOW customers. To get the free trial you must sign up through an Apple product by the end of April.
According to an HBO spokesperson "the exclusive agreement with Apple is for 3 months among new digital distributors." To clarify: that means Apple has the exclusive for new digital distributors, which means other partners like Verizon or Comcast could also be there. Per the spokesperson: "we are still talking to all MVPDs and they could be there at launch."
At launch, HBO NOW will be available on iOS devices and on PCs.
For BuzzFeed's full coverage of today's Apple event, see our breaking news post here.