Google's New Tablet Features A Detachable Keyboard And Runs On Android
Meet the Pixel C.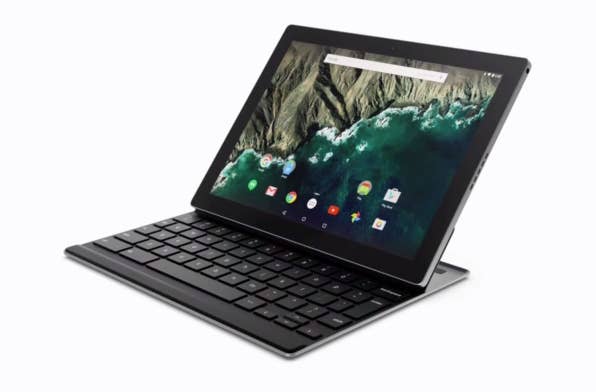 Google added a new tablet to its arsenal on Tuesday morning: the Pixel C.
The C stands for "convertible," because the device is also a laptop of sorts. It will arrive at market with a magnetic, bluetooth keyboard. The keyboard features a battery built to go two months between charges and is inductively charged through the back of the device. The Pixel C runs on Android Marshmallow, the latest version of Google's mobile OS.
The Pixel C is priced at $499 for a device with a 32GB hard drive, and $599 for one with a 64GB drive. The keyboard costs $149. The two can be bought separately, but it's clear that Google intends them to be a pair.
CORRECTION
The Pixel C is an Android tablet. An earlier version of this post mischaracterized it.