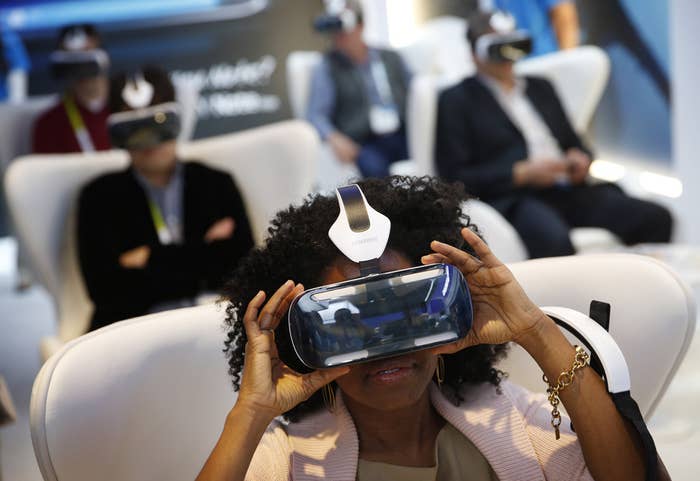 The big play to get virtual reality in the hands of normal people — yes, that means you — is here.
At Oculus Connect 2, the virtual reality company's annual developer's conference, Oculus' is touting that its partnership with Samsung is becoming more affordable.
The Facebook-owned virtual reality company has been partnered with Samsung for over two years now, and last year they launched the Gear VR — a headset that allows its virtual reality experiences to play on Samsung smartphones. According to Peter Koo, SVP of Technology Strategy for Samsung, the early Gear VR model was for the developers and innovators and early adopters.
Now, it's for everyone.
And to make that happen, Oculus is bring the price to $99, down from close to $200.
The new Gear VR will work with any 2015 Samsung Galaxy flagship phones, it's 22% lighter than the last iteration and reportedly more comfortable.
It ships in November, and will coincide with the launch of the Oculus Arcade, a partnership with game studios that will bring classic games like Pacman and Sonic The Hedgehog to virtual reality. The company also announced that Netflix will be available on the VR device.