This is the FFZERO1, a concept car built by Faraday Future.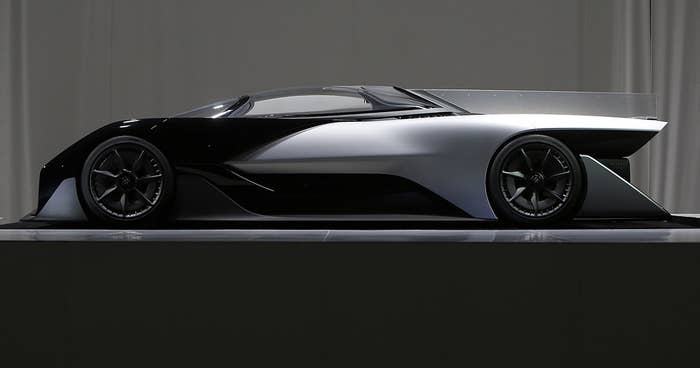 Secretive electric car startup Faraday Future finally came out of stealth mode Monday night 18 months after it was officially created. Just ahead of the Consumer Electronics Show in Las Vegas, it unveiled a concept car intended to showcase the company's technology and design prowess.
The FFZERO1 looks like the offspring of the Batmobile and a jet.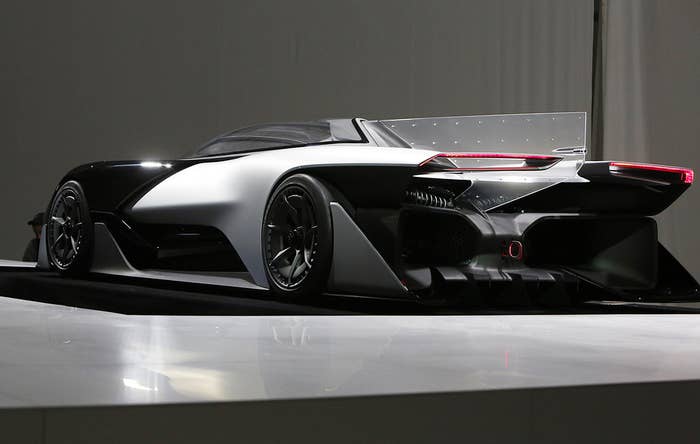 And Faraday says it has the speed to match. The company claims the concept car is designed to go from 0–60 mph in under 3 seconds and reach speeds of 200 mph. That's because it has four motors — one per wheel — each powered by proprietary battery technology.
The team that designed the FFZERO1 includes engineers and designers from Tesla and BMW.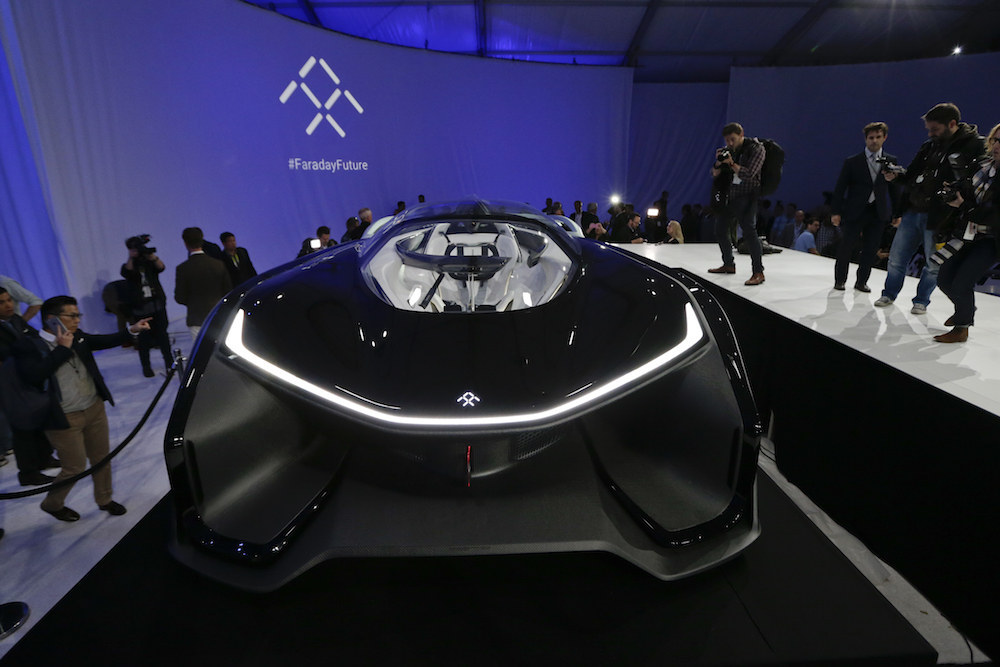 Faraday's head of global design, Richard Kim, describes the FFZERO1 as "not of this world," and with an in-car augmented reality system and a helmet intended to feed drivers water and oxygen, it's definitely not.
It even comes with a smartphone-integrated steering wheel.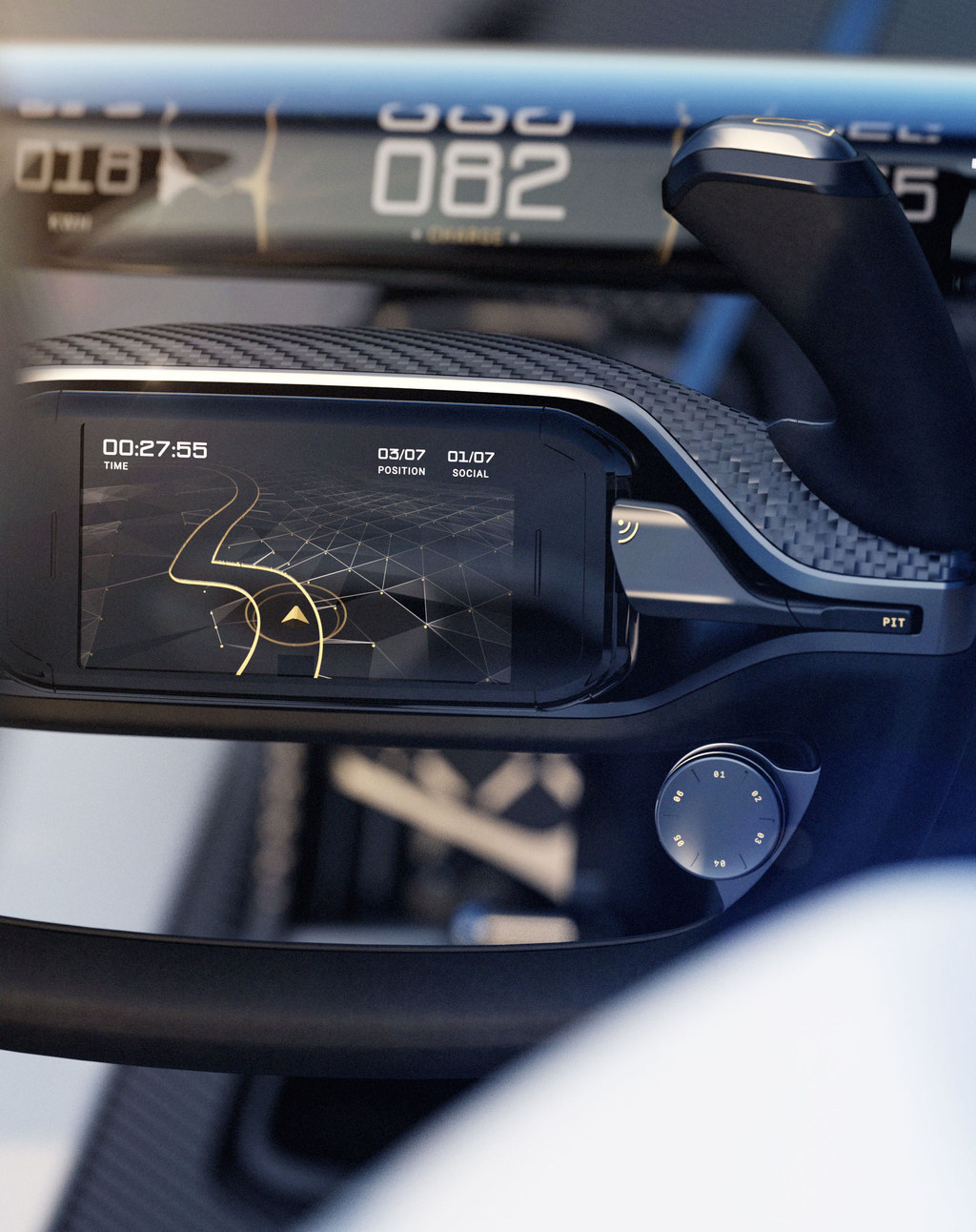 However, it's not entirely clear whether the concept car will ever go into production.
Faraday's ambitions extend far beyond super-powered electric cars. According to SVP of Product Nick Sampson, the company wants to provide ease of access to mobility as well as a seamless connected experience from home to vehicle.
"We're a cross between an automotive company and a technology company," Sampson told BuzzFeed News. "There's a lot of talk about creating a connected car, but being connected is one thing -- being seamlessly integrated into an overall ecosystem and lifestyle is another."
With that goal in mind, Faraday Future is working with Web-based television services outfit LeTV, one of its financial backers. According to Sampson, LeTV boasts a "six screens-one cloud strategy which expands to TVs, smart phones, PCs, tablets, and theater; a broad spectrum of devices all linked together through cloud communications. The sixth screen will be the electric vehicle."
Like some of its competitors in the technology and automotive industries, the company is also taking on a more service-centric approach to mobility and is mulling a subscription model on-demand access to driverless versions of its vehicles.
"There will be segments of the population that will still want to own a car but we equally believe that there will be segments of the population moving forward who have no desire to own a physical attribute," he said. "Having access to mobility rather than a commitment to a single product is very much what we see people will want moving forward."
It's the same on-demand future self-driving car evangelists have been predicting for a while now, but packaged with a car that looks like it belongs on a racetrack instead of a Fisher Price toy garage.
Though Faraday has moved quickly into Tesla's territory with its ambitions for both a seamlessly connected electric as well as a driverless car, Sampson doesn't think they're competitors.
"In a way I do see the traditional automotive industry as being the competition and I see the Teslas, the Apples, the Googles, the Lyfts and the Ubers as being our allies," he said. "We need more than one player in the market to help make these changes. It's a huge market for cars and mobility. Everybody needs and wants to get around."
Faraday Future says it will bring its first car to market in 2018.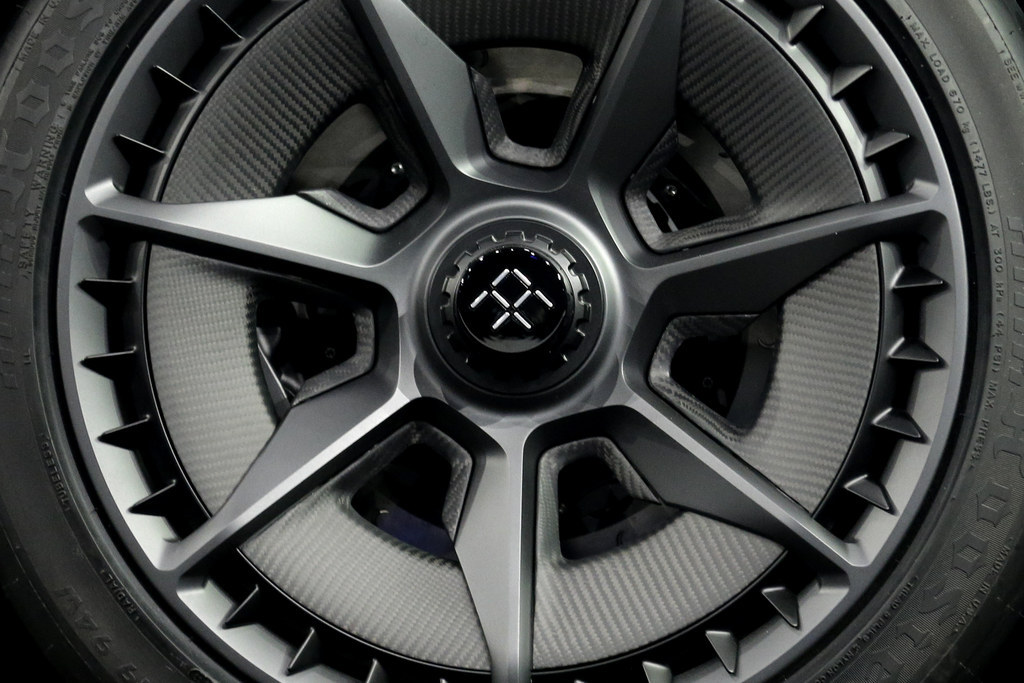 UPDATE
This article was updated to include comments from Faraday Future SVP of Product Nick Sampson.