Facebook's App For Famous People Now Available To The Less Than Famous
Mostly journalists.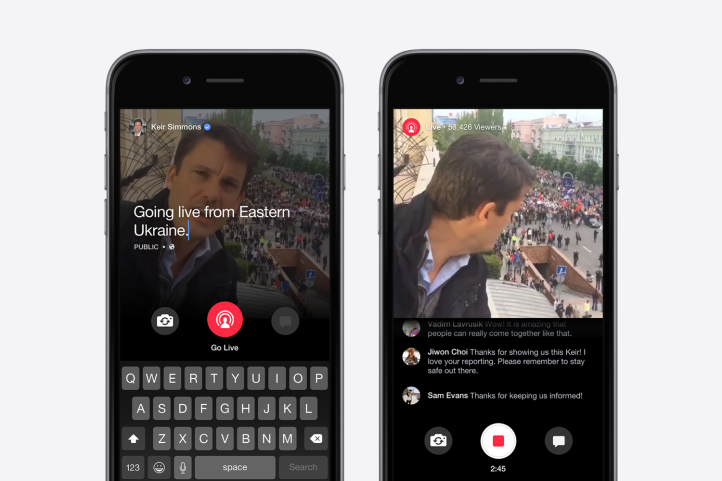 There is a Facebook app that you probably don't use. It's called Mentions, and it's for famous people. Or, rather, it was for famous people, until today.
Since it rolled out of Facebook's Creative Labs — where the social networking giant develops its standalone apps — Mentions has been exclusively available to verified Pages. It's for, in Facebook's words, "actors, athletes, musicians and other influencers," not mere civilians like you and I.
Mentions' high bar for entry was lowered on Thursday. The app is now available to verified profiles, not just Pages. This means that journalists, and "public figures" are going to get access to it.
While Mentions began as an app made to better manage accounts with astronomical amounts of followers, it added live streaming (called Live) in August. So, starting today, following verified profiles on Facebook could get a lot more dynamic — Live allows for broadcasting directly from a location and hosting live Q&A's.
It seems cool. Maybe one day we'll all be famous enough to try it.