Facebook Is Going To Launch A Satellite To Beam Internet To Africa
Mark Zuckerberg's Internet.org initiative to hit new heights.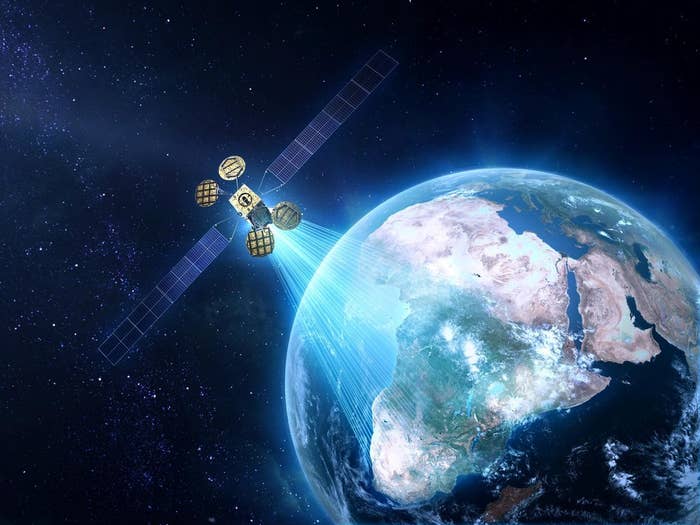 Facebook is in a race — primarily with Google — to get everyone online. By "everyone," these companies do mean everyone; Facebook recently announced that it had a billion single-day users, and the company is now coming for the other six. But the majority of people who aren't on Facebook right now aren't on it because they don't have access to the internet. Facebook's Internet.org initiative aims to get those people online for free.
To that end, the organization is pursuing increasingly elaborate means of providing internet access to the developing world. In March, the company unveiled a huge drone designed to provide broadband services to remote parts of the planet. On Monday, Facebook revealed that it's taking those plans one step higher.
In a partnership with Eutelsat, a French satellite company, Internet.org is planning to launch a satellite to provide internet from Earth's orbit. According to a Facebook post from Mark Zuckerberg, the satellite will be launched in 2016, and is currently set to "provide internet coverage to large parts of Sub-Saharan Africa."
Read Zuckerberg's Facebook post in full below.