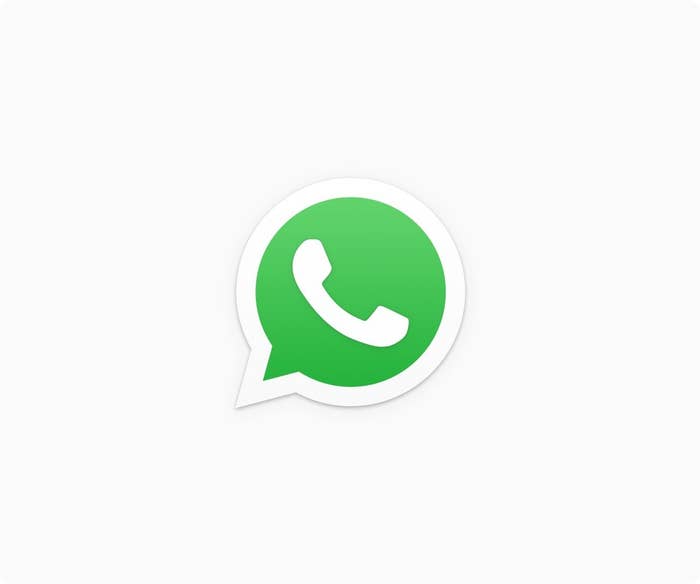 WhatsApp is one of the biggest messaging systems around. Some 1 billion people use the Facebook-owned service each month to trade messages, photos, and videos and make phone calls. So WhatsApp's announcement Tuesday that it has enabled end-to-end encryption across every form of communication supported by its service is big news indeed. With end-to-end encryption in place, not even WhatsApp employees can view what's being sent across the company's network.

"The idea is simple: when you send a message, the only person who can read it is the person or group chat that you send that message to," WhatsApp founders Jan Koum and Brian Acton said in a post to the company's blog. "No one can see inside that message. Not cybercriminals. Not hackers. Not oppressive regimes. Not even us."
End-to-end encryption is turned on by default and can be verified using an individualized QR code on each contact's phone.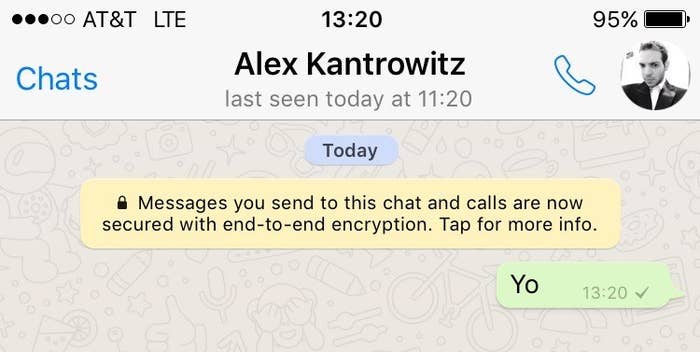 Following the 2015 San Bernardino terrorist attacks and the subsequent legal tussle between the FBI and Apple over an encrypted iPhone related to it, encryption has become a hot-button issue in the tech sector. By implementing end-to-end encryption broadly across its service, WhatsApp is aligning itself with privacy advocates and technologists who argue that weakening encryption risks exposing people's private information to bad actors.
Law enforcement agencies, however, argue that mass adoption of consumer encryption will render electronic surveillance tools less effective and potentially undermine criminal and terrorist investigations.

Asked at a privacy conference in Washington, D.C., about WhatsApp's implementation of end-to-end encryption, FBI General Counsel James Baker said it "presents us with a significant problem."
"If the public does nothing, encryption like that will continue to roll out in a variety of different ways across the technological landscape," Baker said. "You can say that's good and you can say that's bad. But the key thing is that it has costs. It has public safety costs. And folks have to understand that."
In reference to WhatsApp's blog post announcing the changes, Baker said, "That's a public posting, and folks around the world can see that and use that technology, and the bad guys can too. ... The reality is that business decisions have consequences, and we have to figure out how to deal with that."
Facebook and WhatsApp declined comment on Baker's statements.