Someone Seriously Shot A Drone Out Of The Air In Their Own Backyard
A drone. A shotgun. An arrest.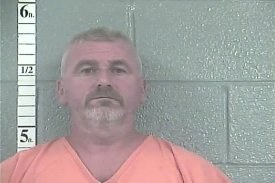 William Meredith, a 47-year-old Kentucky man, was arrested on Sunday for Criminal Mischief and Wanton Endagerment after shooting a drone out of the sky on his property. According to reporting from Ars Technica, he then threatened to shoot the drone's owner when confronted.
The drone wars have begun.