Spotify Slapped With $150 Million Copyright Suit
Musician David Lowery has filed a $150 million class-action lawsuit against Spotify alleging the streaming service distributes copyrighted content without the proper licenses.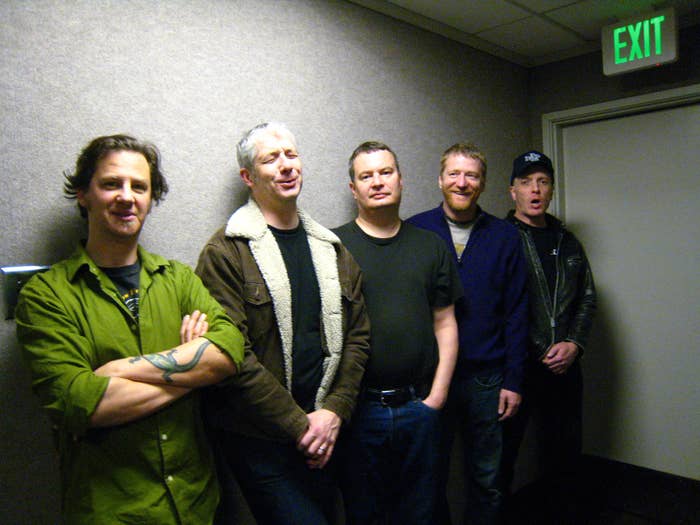 Spotify has taken some flak over the years for paying too little in royalty fees to the musicians and songwriters whose music it distributes. Now the streaming music service has been slapped with a lawsuit claiming it sometimes doesn't pay any royalties at all.
On Monday, Camper Van Beethoven and Cracker frontman David Lowery filed a class-action lawsuit against Spotify alleging that the company knowingly streamed songs to its more than 75 million users without obtaining the proper licenses to do so. First reported by Billboard, the suit seeks some $150 million damages for a proposed class expected to exceed 100 members.
At the crux of the suit is Lowery's claim that Spotify has created a "$17 to $25 million reserve" to pay royalties to artists whose work it has streamed without licensing, but it hasn't bothered to find those artists to make payment.
"Our argument is, we're not that hard to track down," Victor Krummenacher, a member of Camper Van Beethoven eligible to participate in the suit, told BuzzFeed News. "If [BuzzFeed] can track me down — and I'm not a principal in the suit — Spotify should be able to track us down to license our songs."
But it hasn't, Krummenacher said. Instead, Spotify is holding on to the money, waiting for artists to hit it up for payment. "They black box the money," he said.
This isn't the first time Spotify has run into trouble over copyright and royalty issues; The company is currently involved in settlement negotiations with the National Music Publishers Association. In the past, Spotify has argued that the byzantine music licensing structure, which requires payments for both recording and publishing rights, is too complex to manage for a catalog of over 30 million songs.
"We are committed to paying songwriters and publishers every penny," Spotify said in a statement. "Unfortunately, especially in the United States, the data necessary to confirm the appropriate rights holders is often missing, wrong or incomplete."