Apple Suffered Problems With Many Of Its Services Tuesday Morning
The outage created some very unhappy Taylor Swift fans when Beats 1 went down during its exclusive VMA nominations announcement.
On Tuesday morning, Apple experienced reliability problems as several of its online services became inaccessible for an unknown number of people, including the App Store, iTunes, Apple Music, Apple TV, the iBooks Store, and OS X software updates.
The problems seem to be resolved now but the reason for the outages is still unclear. Apple declined a request for comment.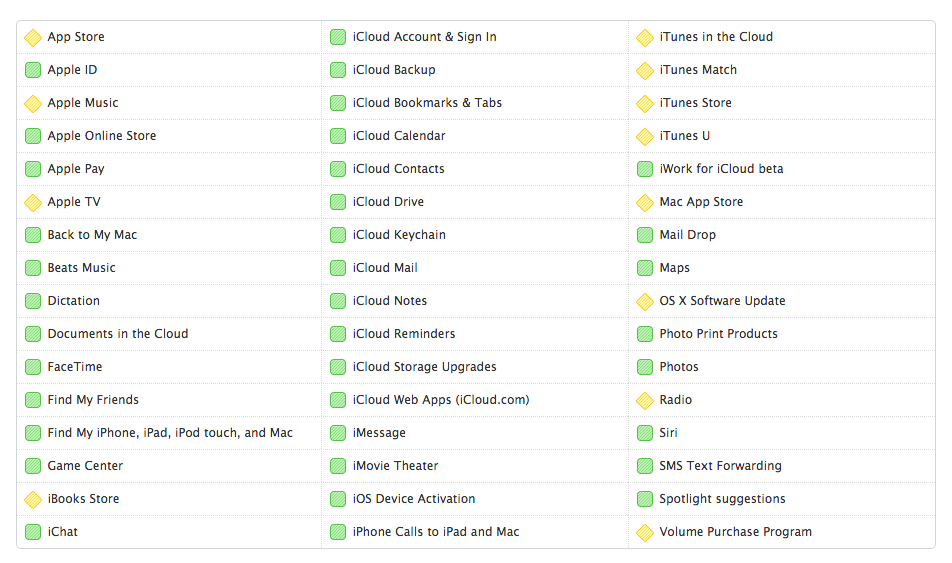 Radio was among the services affected, which came at an inopportune time for Apple's Beats 1. The internet radio station was scheduled to host an exclusive announcement of the nominations for MTV's 2015 Video Music Awards on Tuesday morning. It was a high profile broadcast for Apple's new internet radio station, and promised to be a perfect use case for the "worldwide" and "always on" station.
"It was huge for us to be able to announce them," Zane Lowe said of the nominations during his Beats 1 show later on Tuesday.
However, the nomination announcement Lowe refers to did not exactly go smoothly. Beats 1 was affected at around 7am PST along with the other Apple store services, causing many listeners to miss out on the nominations.
Beats 1 listeners on Twitter were displeased
Some more than others