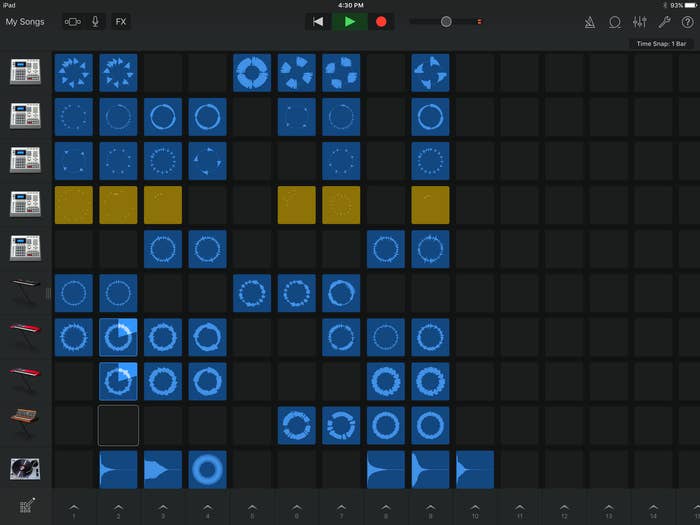 On Wednesday morning, Apple debuted the latest iteration of GarageBand for iOS. The updated music creation software features an entirely new interface — Apple's calling it Live Loops — that makes it shockingly easy to record a song regardless of musicianship. Live Loops are creativity, automated. They're the preset songs on those old Casio keyboards taken to their logical extreme.
Here's how the new GarageBand for iOS works: You tap. It doesn't really matter what you tap — or where you tap or when. You simply tap and, by tapping, create music. It is very, very difficult to make something that sounds bad on Live Loops.
Live Loops takes its inspiration from the drum pads and sequencers of the '80s — the Akai MPC being the standard bearer, as well as modern DJ software like Ableton and Traktor. But it's far more intuitive. Instead of fiddling with presets, mastering a specific drum kick, or downloading sound packs — common practices for anyone making music on a laptop — GarageBand gives you an entire library of sounds and 1,000 new loops. It requires no DJ equipment at all to use; an iPhone or iPad is all you need (iPhone 4s and above and any iPad running iOS 9). And the whole thing is free.
This sort of ease of use makes for a compelling proposition. If you have a podcast, a YouTube series, or like doing crazy things with a GoPro strapped to your head and need a soundtrack, the latest iteration of GarageBand makes it very easy to create. If there's a learning curve here, it's an inconsequential one.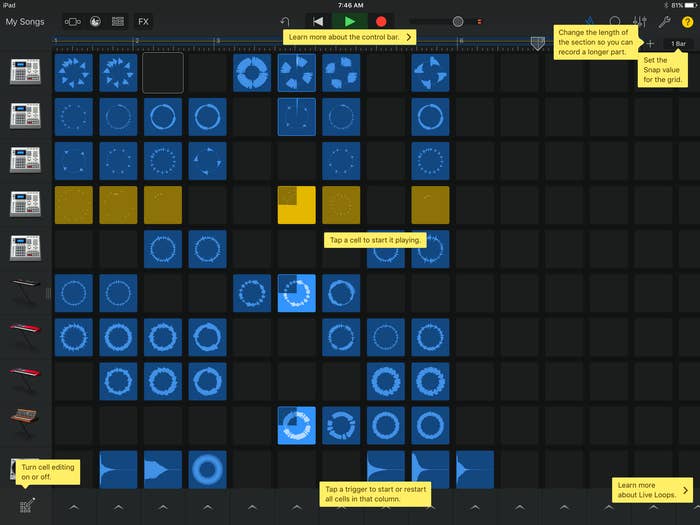 Which is not to say that GarageBand isn't geared toward accomplished musicians as well. Built on the same engine as Logic Pro, Apple's music studio software, GarageBand offers plenty of opportunity for customization and tweaking. But the basics are where it really shines. For amateur musicians, GarageBand essentially functions as a collaborator. It handles things like pitch and tempo and rhythm. It will even create drum tracks, automatically whipping up beats for the songs you create with the help of virtual drummers.

These virtual drummers,with names like "Leah" and "Jasper," use AI to seamlessly integrate with a composition, and Apple claims they're capable of playing millions of different combinations. That's a legitimately impressive achievement — Apple says it's one of the most popular features on Logic Pro — and not too much of a stretch from the rest of the work GarageBand is capable of handling now.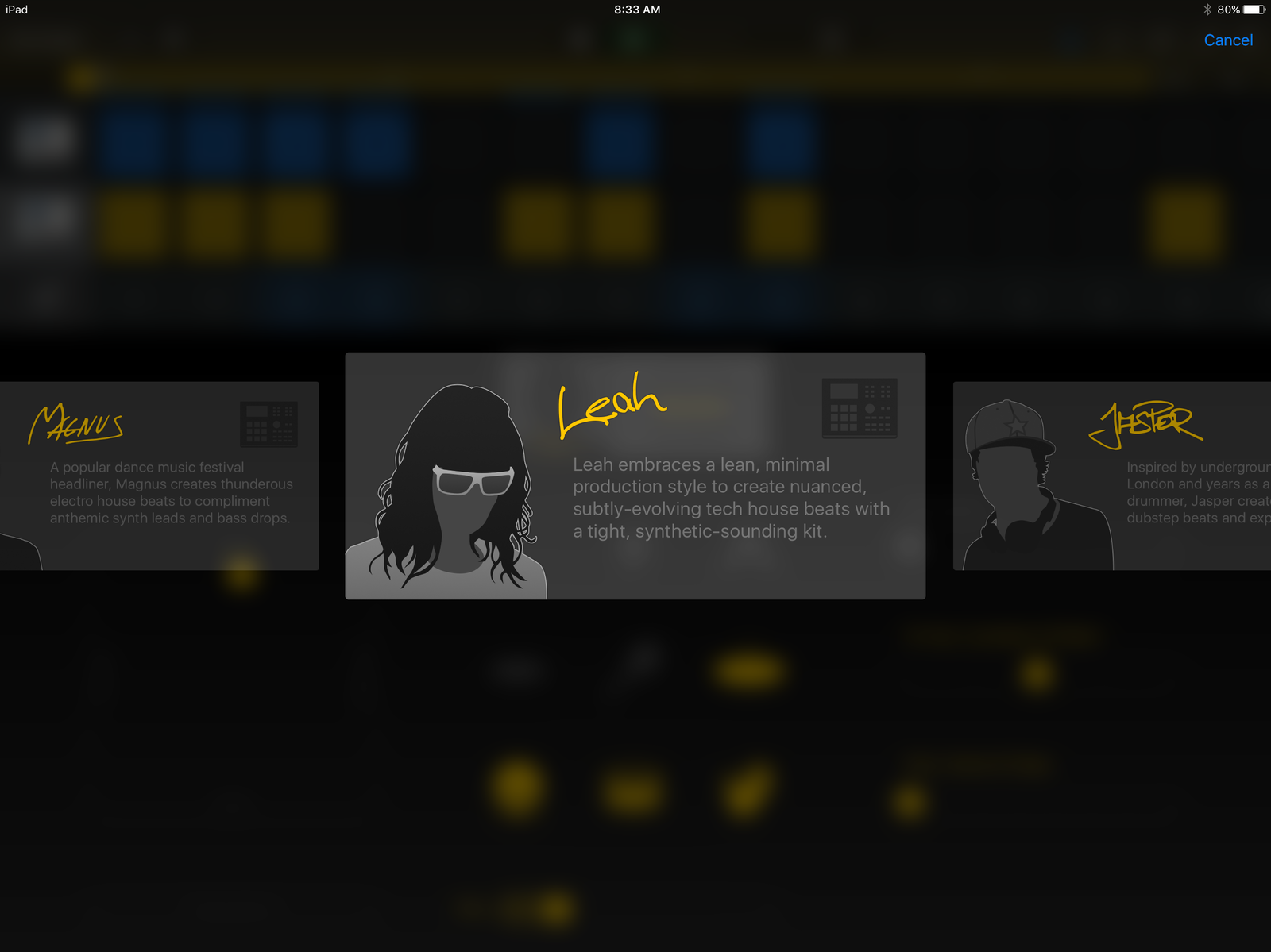 In addition to a next generation version of GarageBand for iOS, Apple is launching an entirely new app — Music Memos. Designed for musicians, Music Memos is essentially a souped-up version of Voice Memos with improved audio and a much deeper tagging system to find recordings later. It features a simple interface — just a record button — along with some powerful extras. Music Memos can automatically detect chords, labelling them with key and rhythm notations. It also offers some of GarageBand's virtual musicianship. If you're wondering what that new guitar riff you just recorded sounds like with a full band, Music Memos has you covered. With the click of a button, the app automatically provides you with a drum beat and bass line, all optimized to your recording.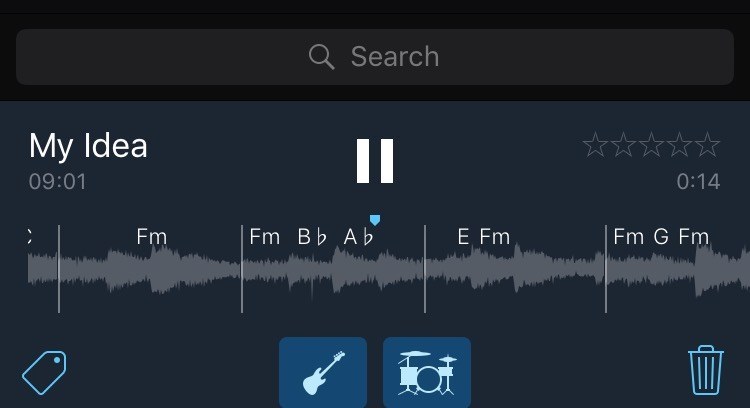 Music Memos is optimized for piano and acoustic guitar, but should be able to keep up with most instruments.