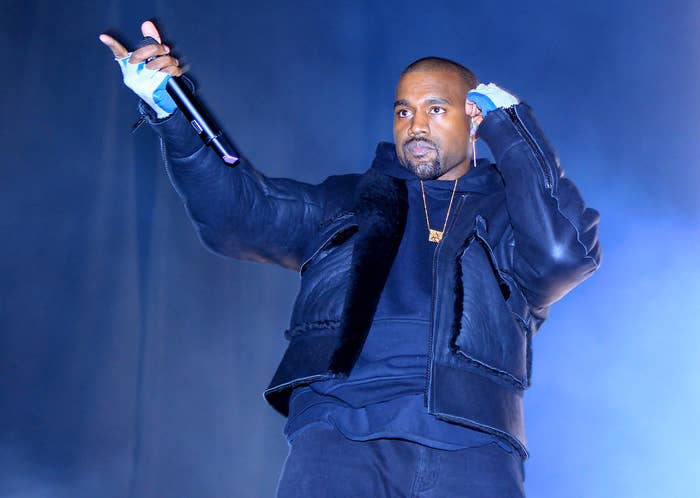 When Apple unveils its new streaming music service at its annual WWDC conference tomorrow, it won't be announcing an exclusive on Kanye West's next album along with it. Despite what you may have heard, the rumors are not true — not entirely, anyway.
Sources familiar with Apple's new music-streaming service tell BuzzFeed News that when the company rolls Apple Music out to the public, it will indeed do so with limited or "windowed" exclusives from some big-name artists. And one artist it's been pursuing aggressively with the help of Beats Music co-founder Jimmy Iovine — now an Apple employee following the company's $3 billion acquisition of Beats Electronics last year — is Kanye West.
Apple is particularly keen on an exclusive from West's forthcoming album, currently — but not definitively titled "Swish". Sources say the company has been talking to him about it for some time, but hasn't yet been able to finalize a deal, and negotiations between West and Iovine continue.
Landing an Apple Music-Kanye West exclusive would be a coup for Iovine and for Apple, which brought the mogul on in the hopes that his music industry connections would nurture just such partnerships. West is a named owner of Tidal, the artist-owned subscription music streaming service backed by Jay Z. But the depth of his commitment to it has lately been unclear. In April, West deleted some tweets and a photo promoting Tidal from his Twitter feed following a shakeup that saw Tidal CEO Andy Chen ousted and some 25 employees sacked.