How Apps Will Work On The Apple Watch
A look at the functionality of the Apple Watch.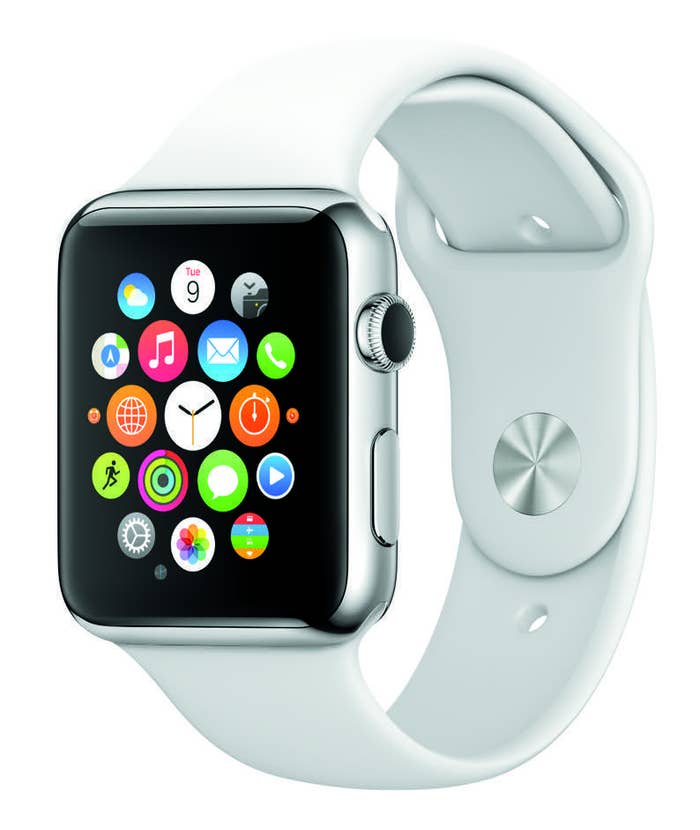 The Apple Watch, which the company debuted today at its keynote event in San Francisco, is going to be a notification machine.
Today at the event, Kevin Lynch, Apple's VP of technology, demonstrated the breadth of apps that will be available on the Apple Watch. The primary focus for will be heads-up notifications with Glances and a customizable display designed to always give quick hits of relevant information. The Apple Watch wants to make things convenient, and the uses displayed today point to a device that allows you to keep your phone in your pocket at all times.
Siri will be integrated into the Apple Watch, but not in her conversational iPhone form. Instead, the voice recognition software will be used as just that—the Apple Watch will be able to understand and transcribe your voice as accurately as your phone. This is a necessity, as no keyboard is available on the Apple Watch. To send messages, wearers will be able to send voice-dictated text, directly recorded voice messages, or select pre-recorded texts.
Users will also be able to answer calls right from the watch. "I have wanted to do this since I was 5 years old," said Cook.
Lynch also gave a demonstration of how Apple Pay will work in the real world. With your credit card pre-loaded, all you have to do is wave your Watch close to a payment terminal enabled for Apple Pay. Once its in range (you won't have to touch it to anything) the Apple Watch will make beep and quickly vibrate to signal that a payment was made.
Social media will also be viewable on the Watch. Although Twitter has shown for brief glimpses, the app Lynch chose to focus on for social media was Instagram. The closer look showed very streamlined experience of the photo-sharing app, essentially just scrollable images from your feed that took up the entire Watch scree, with inputs to Like a photo when you flipped through.
Several apps displayed seemed designed for the barest essentials. The Uber app automatically shows the wait time for the closest car and nothing else, as opposed to the macro view of the phone app. Once you hold down the face of the watch, a ride is hailed to your location and the driver's information and sends it right to the wearer's location. It also pushes the driver name and car info. Another app demonstrated that was cut to a streamlined form was Shazam. Simply press down and the app will identify the song playing, then push you the basic identification.
The biggest hybrid between efficiency and convenience comes in the Apple Watch's functions designed for travelers. By pushing Passbook-based flight information whenever you arrive at an airport it allows the watch to be used as a boarding pass automatically, and does the same with reservations for hotels.
All told, the watch will be a way for users to manage the torrent of notifications that usually dominate our phone's homescreen. For users who are looking for a chance to get away from the pull of their smartphones, the Watch presents an exciting alternative. But for those who already feel inundated by pings and buzzes, the Watch could prove to be a new layer of digital distractions. During the keynote, Apple touted features that will allow users to ping and interact with interact with other watches (tapping to get another Apple Watch users attention). Users will also be able to share their heartbeat with other watch-bearing friends and even send real-time animated sketch drawings to their phones.
For BuzzFeed's full coverage of today's Apple event, see our breaking news post here.