The Apple Watch Will Cost Between $349 And $17,000
The full range of prices.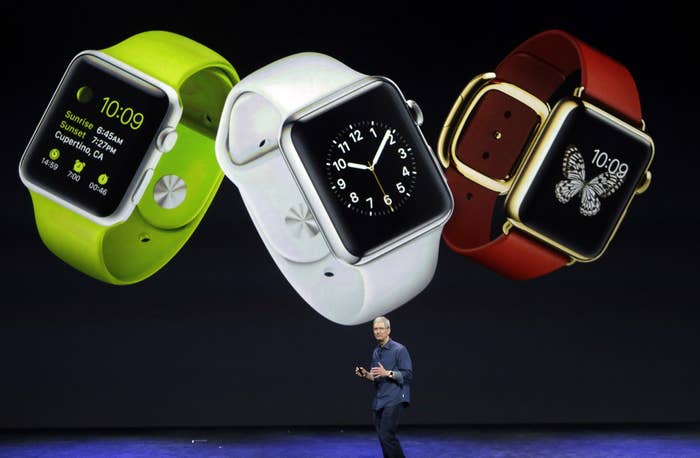 The Apple Watch Sport at 38mm will cost $348. At 42mm the Sport will cost $399.
The next jump in price is the Apple Watch Steel., 38mm 549-1049, depending on band selection. The 42m is $50 more
Edition, made out of gold and come with custom-designed bands. Will be limited in quantity, and starts at $10,000.
Bands cost extra and will cost up to $7,000.
Preorders start on April 10th, and will be shipping on April 24th.