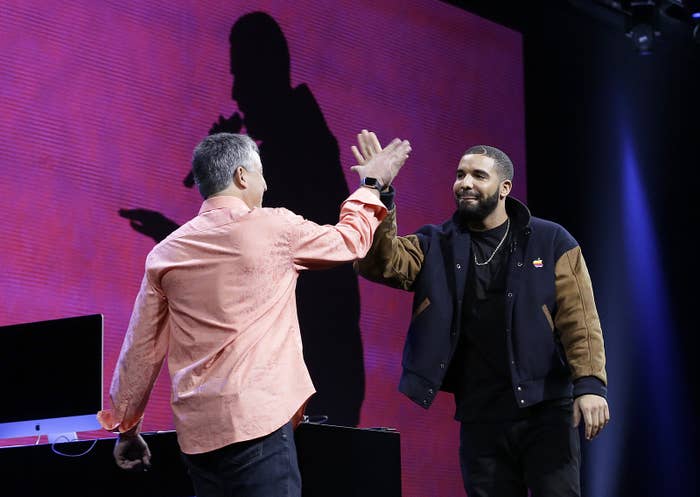 One of the most useful features of Apple's new Apple TV is its Siri-enabled universal search. It's something Apple TV owners have been asking about for years — the ability to quickly and effectively search across multiple video platforms simultaneously. And now that Apple's enabled it for video, the company is working to extend it to music as well. In a few months, Apple TV owners will be able to tell the device to find a song or album the same way they'd tell it to find a movie.
Apple confirmed to BuzzFeed News that Siri is coming to Apple Music on Apple TV at the beginning of next year.
This means that using the Apple TV remote control, people will be able to say, "Play 'Hotline Bling'" or "Play the newest Taylor Swift album," and Siri will take it from there.
Extending Apple TV's universal search to Apple Music turns the streaming box into a voice-controlled music player. It's a savvy consolidation of the living room entertainment system, positioning the new Apple TV as a sort of one-stop shop for video, gaming, and music.
Apple also likely hopes that enabling Siri search for Apple Music on the new Apple TV will drive subscribers to its still-new on-demand streaming service. To date, Apple Music has amassed about 6.5 million paying listeners. That's a hefty number and one that makes it the fastest growing music streaming service ever. But those numbers still put it far behind industry leader Spotify, which has more than 20 million paying subscribers, and an additional 55 million ad-supported free listeners.