Apple Music Hits Android Devices Today
Apple's first service for Google's mobile platform.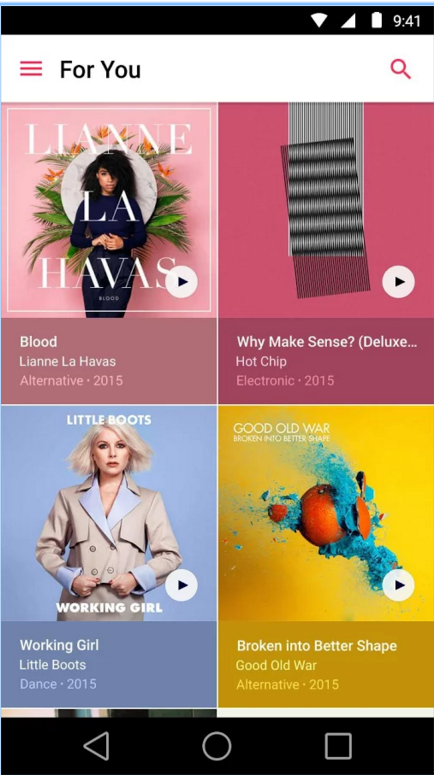 Tuesday morning, about four months after Apple Music debuted on Apple's iOS and OS X platforms, the service appeared on another: Google's Android. While the Beats music streaming service that preceded Apple Music was available on Android, this is the first time Apple has supported a service on that platform. It's something of a milestone, and also an acknowledgement from Apple that to really compete with rivals like Spotify, its new music service must be everywhere.
Although it's currently described as a "beta," Apple Music for Android offers most of the fundamentals of the service; it includes the popular Beats 1 Radio service and the less popular Connect feature. It arrives at market with the same three-month free trial available to iOS users, but currently lacks a family pricing plan.
In an interview with TechCrunch, Apple SVP Eddy Cue stressed that Apple Music for Android was designed to cater to Android users, not simply as a port of a native Apple experience. "We wanted customers on Android to naturally be able to use it." It's an unprecedented level of interactivity between the two systems, with Apple going as far as allowing music purchased at any time with an Apple ID to be downloaded to Android devices on which Apple Music is installed.
Apple Music is currently available in the Google Play store in every region the service has already launched in except China, where it's on the way.