Apple Maps Vans Are Capturing Street View Data
Apple has dispatched a fleet of camera-equipped vehicles to improve its Maps application.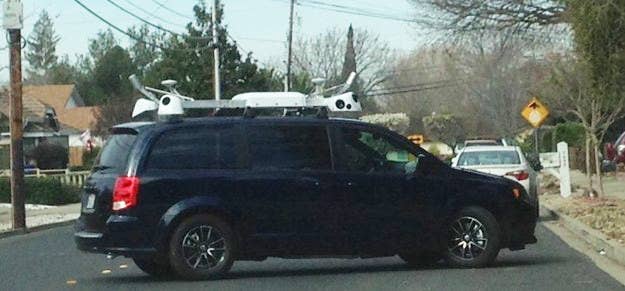 For years now, Google has been using camera-equipped cars and vans to shoot photos for the Street View feature of its Google Maps service. Recently, Apple has quietly been doing the same in Ireland, England and The United States.
Following sightings of mysterious, unmarked cars outfitted with cameras similar to those on Google's mapping cars -- but without any Google branding, Apple acknowledged that it has also been photographing city streets for its Maps application.
"Apple is driving vehicles around the world to collect data which will be used to improve Apple Maps. Some of this data will be published in future Apple Maps updates," Apple explained. "We are committed to protecting your privacy while collecting this data. For example, we will blur faces and license plates on collected images prior to publication."
While it's likely Apple might use the photographs and data these vehicles are gathering to develop a rival to Google's Street View feature, the company could be after something more; "improve" is a broad term.