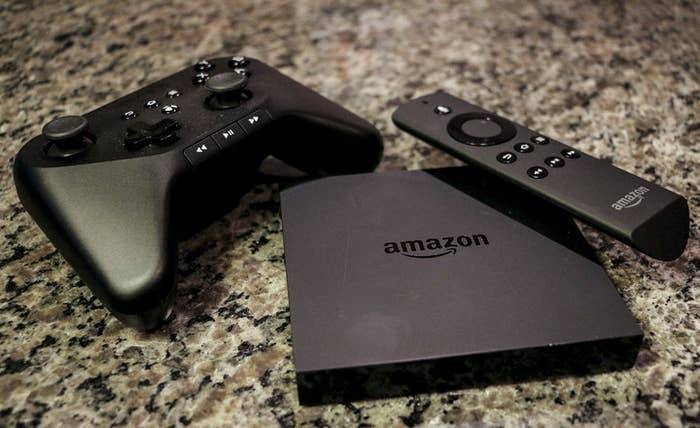 Citing "customer confusion," Amazon on Thursday told third-party electronics sellers that they can no longer peddle Apple TVs and Google Chromecasts through their Amazon storefronts. The retailer also announced plans to remove both streaming video boxes from its site before the end of this month.
"Over the last three years, Prime Video has become an important part of Prime," Amazon said in a statement given to BuzzFeed News. "It's important that the streaming media players we sell interact well with Prime Video in order to avoid customer confusion. Roku, XBOX, PlayStation and Fire TV are excellent choices."
News of Amazon's decision was first reported by Bloomberg.
Amazon's move to purge Apple TV and Google's Chromecast from its store follows the launch of its new Fire TV set-top box and comes as Google's newest Chromecast and Apple's next-generation Apple TV are hitting the market. It also raises a number of questions.
First, what -- exactly -- is the cause of the customer confusion to which Amazon refers? And why don't Roku, Xbox and PlayStation also cause it? Second, if this confusion is significant enough to inspire Amazon to pull rival streaming devices from its shelves, what does this mean for Prime Video itself? Will Amazon continue to support its streaming video service on rival platforms like Apple's iOS and Google's Android? Third, since Google offers a software development kit for Chromecast and Apple just began offering one for Apple TV, why can't Amazon create a less confusing experience for Prime Video users? Finally, does the company worry at all that forbidding third parties from selling streaming devices that compete with its own might invite regulatory scrutiny?
On the latter question, Eric Goldman, director of the Santa Clara University School of Law's High Tech Law Institute, said Amazon likely doesn't have much to worry about.
"Retailers generally aren't legally obligated to carry any particular item in their stores, and we should applaud any retailer for attempting to minimize point-of-purchase confusion by its buyers," Goldman told BuzzFeed News. "However, Amazon's stated reasons for not carrying AppleTV and Chromecast seems so blatantly pretextual and unconvincing that it naturally raises suspicions that other, more nefarious motivations are really behind Amazon's decision. Still, unless Amazon has market power over the retailing of the AppleTV and Chromecast — and it almost certainly does not — or unless this decision is just one piece of a larger Amazon campaign to suppress its competitors, Amazon's refusal to carry the items probably creates little or no legal risk."
Amazon did not provide comment beyond its initial statement. Apple declined comment on the matter. Google has not yet responded to a request for comment.