Amazon Made You A Soothing, Guitar-Filled CD
Listeners on Amazon Prime Music are getting an exclusive, all-acoustic playlist with original recordings commissioned by the company.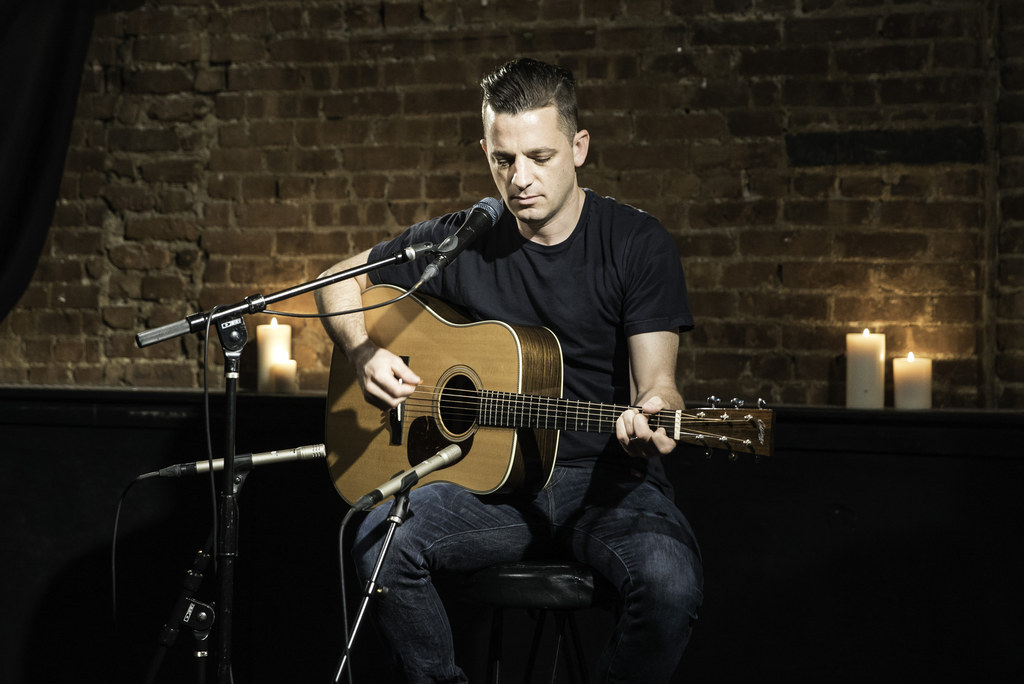 On July 31, Amazon Prime Music subscribers will be treated to a streaming all-acoustic playlist, with exclusive tracks from 30 artists in a mix of covers and original songs. It is only Amazon's second excursion into exclusive streaming, following a holiday release last winter called "All Is Bright." What's really interesting about the playlist, however, is that these tracks aren't just exclusive to Amazon due to licensing agreements, they're exclusive because Amazon commissioned the recordings itself.
The collection, titled simply "Amazon Acoustics," will stream on Amazon Prime Music, Amazon's streaming service that comes free with Amazon Prime. The playlist includes a cover of Outkast's "Hey Ya" by Surfer Blood, a song by Train, and an original solo track from OAR's Marc Roberge.
"When it's Amazon, you jump on it," Roberge explained to BuzzFeed News of his decision to record a track for the Seattle retailer. "This is just a really timely and awesome opportunity. I wrote the song the day I got the call."
Exclusive tracks represent a strong emerging trend for streaming. One of the few ways the Spotifys or Rdios of the world can differentiate from the competition is to offer something unique that the others don't have. Usually that comes in the form of an artist picking one streaming service over another, like Taylor Swift putting her music on Apple Music and not on Spotify, or windowed releases — when an album would, hypothetically, be available on Spotify for a few weeks or months before getting released to Apple Music.
So "Amazon Acoustics" — as a commissioned release — is a new way to look at exclusives. It puts Amazon in similar territory with record labels, and is even more similar to the way Netflix offers exclusive shows it makes itself, taking on something of a studio role.
An all-acoustic playlist is, uh, let's say fairly out of step compared to exclusives on other on-demand music services. This year, hip-hop has been the streaming economy's biggest trend, dominating services like Spotify, YouTube, and Rdio. So, why strum when the rest of the industry thumps?
According to Steve Boom, vice president of Digital Music at Amazon, Prime Music has a different audience than its competitors. "The Amazon Prime demographic is different than the general demographic," Boom told BuzzFeed News. (We translated this to mean that it has more old people.) "[Prime] is getting wide enough to seem like it's the same, but it's not."
Boom went on to explain that Prime listeners are more of the "lean-back" variety — the kind of listener who relies on curation and ease of use for a casual listening experience, instead of a platform geared toward letting the audience find new music for themselves. Pandora, the online radio service, is a purely lean-back service, and is one of the few major platforms to also not count hip-hop as its leading genre among audience members.
Regardless of what this release could be a model for — in terms of lean-back experiences, commissioned releases, or strum-along music for a wider age category — Amazon downplays the importance of exclusivity.
"I think the jury is still out on whether exclusives will be a big deal," said Boom. "We want to provide something cool for our customers — that's the bottom line."