Incoming: It's A Danish Territory, Michael. What Could It Cost, $10?
Insurance companies are paying cops to investigate their own customers, Trump's new immigration policy could make American children less healthy, and Trump reportedly wants to buy Greenland. Your BuzzFeed News newsletter, Aug. 16.
Insurance companies are paying cops to investigate their own customers
There's an extraordinary alliance between private insurers and public law enforcement agencies — one that transforms routine claims into criminal evidence, premium-paying customers into suspects, and the justice system into a hired gun for a multibillion-dollar industry.

It's an arrangement essentially unheard of in other businesses, and one rife with potential conflicts of interest, as well as grave consequences for law-abiding customers.
A BuzzFeed News investigation has found that Erie Insurance, State Farm, Farmers, and other giant home and auto insurers around the country have co-opted law enforcement to intimidate and prosecute their own customers — tactics that can help companies boost their profits and avoid paying claims.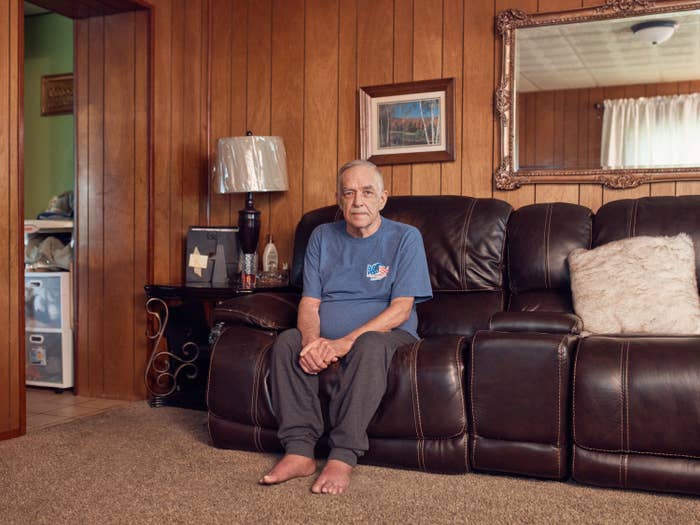 Trump's new immigration policy could make American children less healthy
Earlier this week, the Trump administration announced a new and complicated policy denying green cards to immigrants who use some public benefits.
Immigration advocates and researchers worry that the fear around that rule will have a huge impact on the lives of the very people who even Trump's anti-immigration staff say shouldn't be affected — American citizens and, in this case, children.
Immigrant families with US citizen children, advocates said, might mistakenly forgo enrollment or disenroll their children from essential health and food benefits because they mistakenly fear that their kids getting the benefits would destroy their own chances at staying in the country and would tear their families apart.
👉ICE is detaining thousands of immigrants who have passed a test showing fear of persecution or torture.
👉An appeals court ruled that, yes, sleep and soap count as "safe and sanitary" conditions for immigrant kids.

Snapshots
Reps. Rashida Tlaib and Ilhan Omar were barred from a planned trip to Israel-annexed East Jerusalem and the West Bank. The ban was made public shortly after Trump tweeted that Israel would "show great weakness" in allowing their visit. Israel's Interior Ministry later said Tlaib will be allowed to visit her grandmother in the West Bank after she promised not to promote a boycott against Israel while on her trip.

A prison guard drove a truck through a group of Jewish ICE protesters, injuring several. The protesters from Never Again Action, a group of young Jews calling for ICE and immigrant detention centers to be shut down, had been protesting outside a detention facility in Rhode Island Wednesday. Several people were struck by the truck, with two being brought to the hospital as a result, an organizer for the group said.
The California woman caught dumping newborn puppies in the trash is going to jail. Deborah Sue Culwell, who in April was caught tossing seven 3-day-old puppies into a trash can in Coachella, pleaded guilty to all counts of animal cruelty on Wednesday. A judge sentenced her to 365 days in county jail, 90 of which will be under a work release.
The hosts of the popular podcast Crime Junkie are accused of quietly deleting episodes over plagiarism. Multiple episodes of the podcast hosted by Ashley Flowers and Brit Prawat have vanished after fellow podcasters and a former journalist accused the hosts of ripping off their work without credit.
Trump is reportedly considering buying Greenland, which, sure why not. Yes, the whole thing, according to a Wall Street Journal report. The territory is mostly self-ruled, but its foreign policy and security decisions are made in Denmark. The US has considered purchasing Greenland before, including as recently as 1946. Might as well get it while there's still some ice left.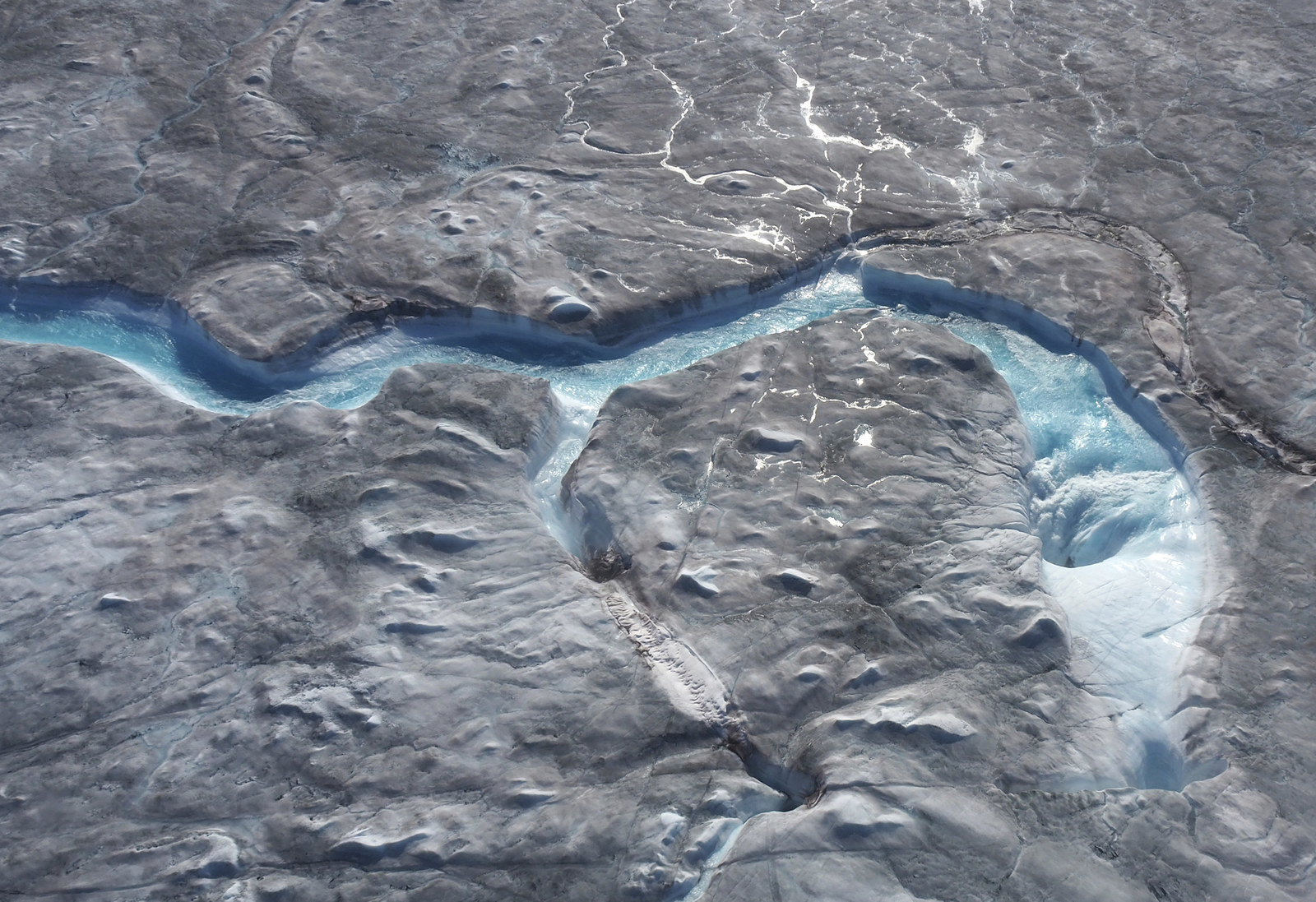 A Marvelous Mrs. Maisel promo included 30-cent gas and people in LA almost sold their first born
To promote its beloved, popular show, The Marvelous Mrs. Maisel, Amazon created #MaiselDay, where nearly 30 businesses donned pink drapery and dropped prices to 1950s-levels. We're talking 99-cent corned beef sandwiches and a burger, fries, and a milkshake at a diner for a little over a buck. And the 30-cent-per-gallon gas.
Heaven, right? Well, this is 2019, so things, obviously, went a little awry. People and news stations were sharing stories, photos, and videos of long lines, cars blocking business entrances, police directing traffic, tales of chaos, and stories of perseverance.
Meanwhile on Twitter, where chaos is the default setting, people noticed a bunch of weird brand ambassador accounts for Amazon that defended the company in a swarm. It says the accounts, which tweet things like "Everything is fine," "I am not a robot," "We're not paid to say that we like our job," are run by real people.

Grab a hot beverage and settle in, it's longreads time
Kardashian BFFs Are Here Today And Gone Tomorrow. From Kylie Jenner to Jordyn Woods — and now Stassie Edwards — the Kardashians have always been good at monetizing friendships between women. Zan Romanoff goes deep on the implications of the relationships: "There's also an extent to which the Kardashians display their hot bodies and the hot bodies of their friends the same way straight men show off the women in their lives: as desirable objects, proof of the power they wield."

Before I Loved Girls, I Loved Barbie. A good thing about owning Barbies if you're a little queer girl is that you can look at their naked bodies and not feel like anyone will say anything weird to you for it, Kristen Arnett writes. "Barbie is the exact kinda woman I wanna chase. Barbie is my secret high school girlfriend. Barbie is beautiful and kind of cold. … I want Barbie to tell me she loves me, but even the Barbie with the speaker in her stomach will only play whatever prerecorded message she's designed to love more than me."
Brad Pitt Is A Character Actor Trapped In A Movie Star's Body. Pitt's one of the most movie star–looking movie stars out there. But his best performances, from Fight Club to Once Upon a Time in Hollywood, have been in scene-stealing supporting roles, Alison Willmore says. "It's not that Pitt seems at war with his looks — a lot of those supporting roles, including his latest, revel in them. But the interesting thing about his career has been the context in which he's seemed most comfortable deploying them."