48 male patients say a USC doctor sexually abused them — and the university was warned
Year after year, for more than 20 years, young men who entered the University of Southern California student health center were sent to Dr. Dennis Kelly. Once the exam room door closed behind them, say 48 former patients who are gay or bisexual, Kelly subjected them to sexual abuse, such as fondling their genitals or making them kneel naked on the exam table for rectal probes.
The men — all USC students at the time — were as young as 18, often struggling to accept their sexuality or uncomfortable discussing their sex lives.
At least five men say they complained to the university — far more than the single instance that has been previously reported — including one who described meeting face-to-face with the director of the health center specifically to warn her about Kelly.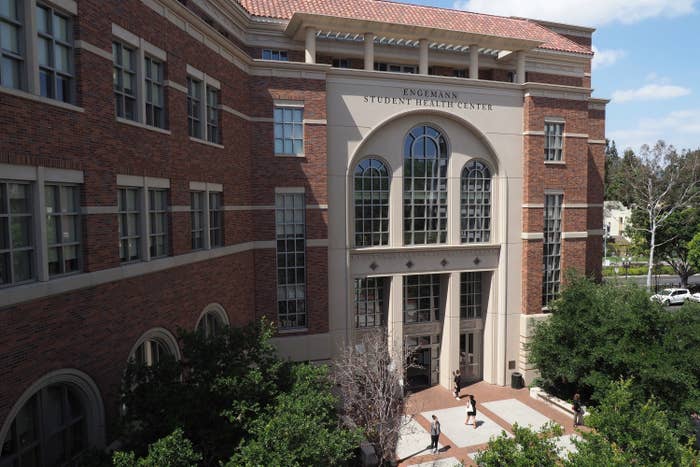 Donald Trump has used a secretive justice system to keep lawsuits against him out of court
Of the thousands of lawsuits filed by or against Trump and his companies over the years — a USA Today investigation identified at least 3,500 cases — the vast majority have played out in court.
But in a small number of cases in which Trump, his 2016 campaign, or his businesses have been accused of discrimination, shady business practices, and other bad acts, the president and his lawyers have invoked clauses in contracts that give them the power to force these disputes behind closed doors.
Unlike in court, the public and the media don't have a right to observe arbitration hearings or to see documents. Arbitration critics also say the system disadvantages employees and other individuals who sign away their right to the public justice system via agreements they typically have no role in drafting.
Snapshots
Gianluca Savoini, the political operative at the center of the storm over a secret plan to fund the far-right party of Italy's deputy prime minister with Russian oil money, shuttled back and forth to Moscow on multiple mysterious trips last year that raise fresh questions about his links to Russia and the true purpose of his visits.
All eight of the injured victims at an El Paso hospital refused to meet Trump during his visit. Three were in too poor of a condition for a presidential visitor or spoke only Spanish, the El Paso Times reported. The other five simply said no.
More than 200 kids were missing from schools after the massive ICE raid in Mississippi. Local advocates reported that many children stayed home for fear of additional arrests, and community officials worry it will be some time before immigrant families feel safe to go out in public again. Meanwhile, it's unlikely the business owners who employed the immigrants will face charges.
A man accused of slamming a 13-year-old to the ground for not removing his hat during the national anthem did it because of Trump's "rhetoric," his attorney said. At a rodeo in Superior, Montana, on Saturday, Curt Brockway, 39, grabbed Wally Crosby by his throat, picked him up, and threw him to the ground, officials alleged in court documents.
Celebrities including Chrissy Teigen and Jonathan Van Ness are canceling their Equinox memberships over the owner's Trump fundraiser. Stephen Ross, the chair of the firm that owns Equinox and SoulCycle, is holding the fundraiser Friday at his mansion in the Hamptons, the Washington Post first reported. The celebs join customers who began boycotting the gyms and studios when the story broke.
The Stakes 2020
Each week in BuzzFeed News' presidential campaign newsletter, we interview a politician via text. This week was Rep. Tim Ryan, the nine-term congressman from Youngstown, Ohio, who is running for president, and we asked him about the mass shooting in Dayton and his campaign. See the full interview here, and you can subscribe here.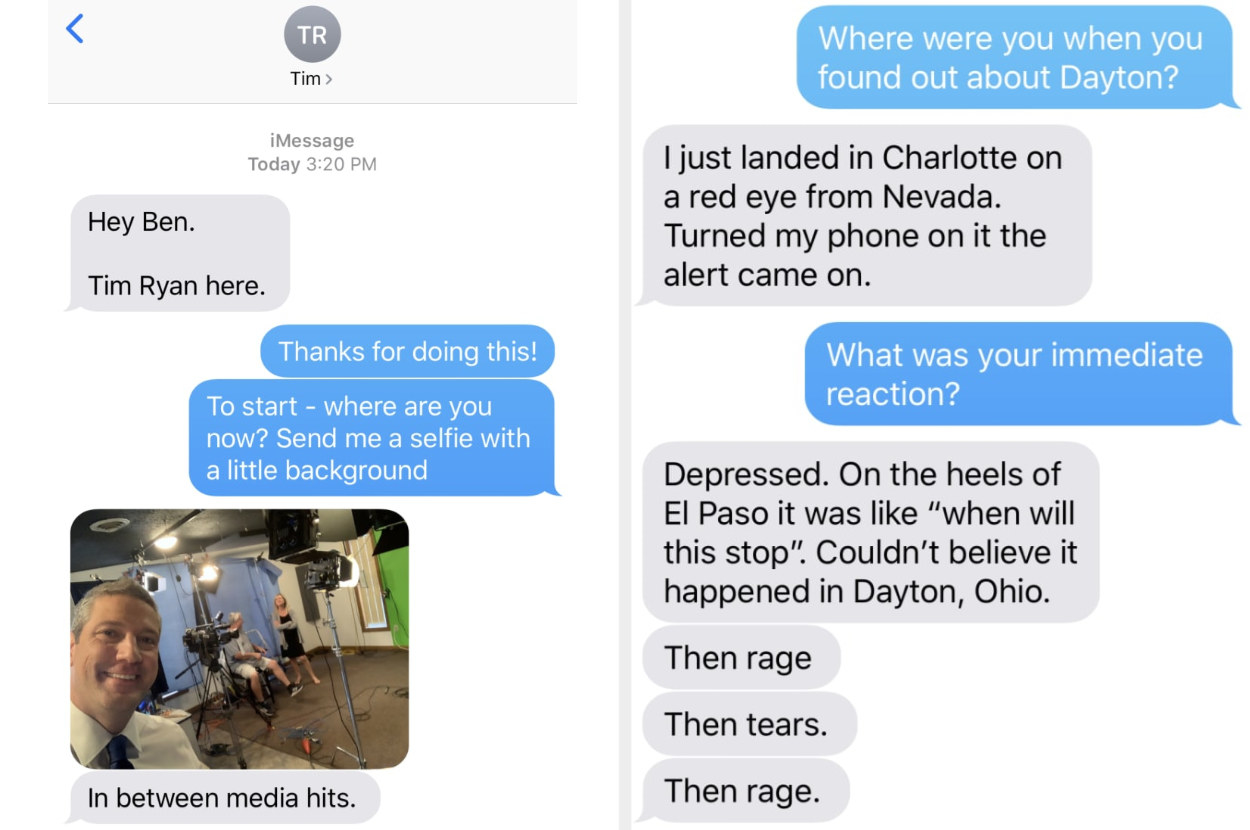 Kamala Harris has thrived on the Senate's most secretive committee. Even Republicans say so.
Harris, vying for the most powerful job in Washington, has already distinguished herself as a cunning operator on one of the most powerful and secretive bodies overseeing the government.
The two years Harris has spent on the Senate Intelligence Committee have earned her the praise of her colleagues — Republicans included. They also shed light on some of the qualities that might define her presidency.
It's time for some longreads
The HBO Show Years And Years Nails What It's Like To Be Alive In 2019. What if the worst happens, and yet the world keeps turning, inhabited by people who just keep living in it? The British show captures how close this all feels — not only in its present-day setting that then skips ahead by, well, years and years — but because we can experience its terrifying near-future through perspectives of a cross-class, multiracial family, Shannon Keating writes.

The Generosity Of Toni Morrison. The singular novelist has finally departed, but she is not gone. Hanif Abdurraqib has penned a stirring memorial, detailing what the author meant for himself and so many other black authors, and the communal grief that has trailed her passing. "If there is some serendipity in this ocean of grief, let it be that I got to mourn among black writers who knew this particular ocean as well as I did."

Monsanto Poisoned This Alabama Town — And People Are Still Sick. Monsanto Industrial Chemicals admitted to poisoning residents of Anniston with PCBs. Years after a settlement, people are still sick. In an excerpt from A Terrible Thing to Waste: Environmental Racism and Its Assault on the American Mind, Harriet Washington details the devastating consequences one company has had on a town's mental and physical health.
CORRECTION
Chrissy Teigen's and Toni Morrison's names were misspelled in an earlier version of this post.