A swimsuit company in the US is facing the prospect of having to give away tens of thousands of free swimsuits after a promotion on Instagram spectacularly backfired.
On Thursday, Sunny Co Clothing announced a 24-hour giveaway: Anyone in the US who reposted an image of a model in a swimsuit and tagged Sunny Co would be sent a code to receive a $64.99 swimsuit for free, paying only shipping and handling.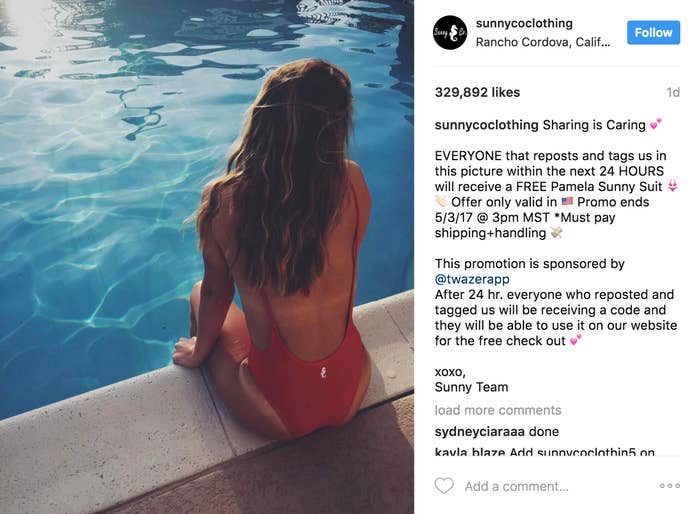 So people's Instagram feeds were absolutely flooded with this picture of a girl in a red swimsuit.
Thousands of people were trying to cash in on the deal.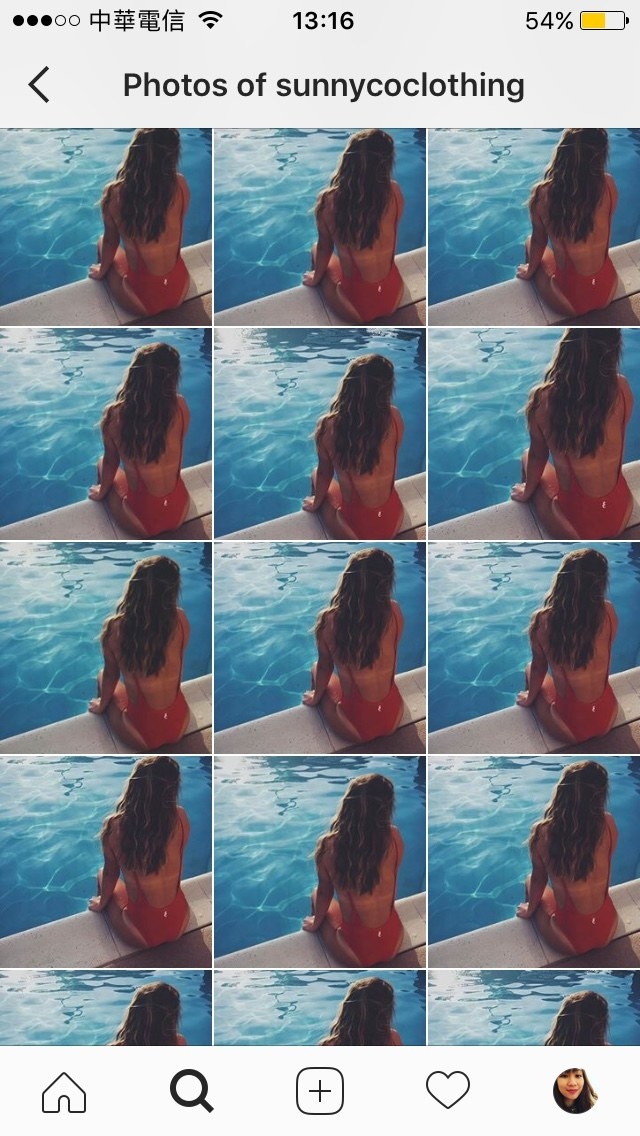 About 20 hours after launching the promotion Sunny Co updated the terms, adding it can "reserve the right to cap the promotion if deemed necessary."
And then the memes began to roll in:
The swimsuit giveaway got so viral, multiple Twitter accounts renowned for stealing tweets got in on the act.
Then, a bunch of copycat social media accounts popped up, essentially scamming people into flooding the actual Sunny Co Instagram with bizarre requests to follow a Snapchat page.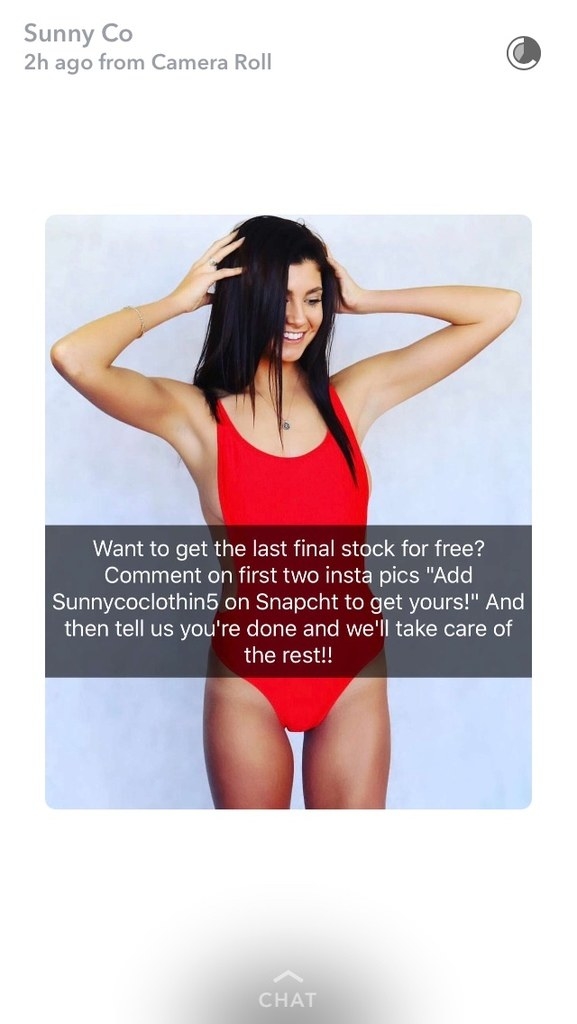 The company was started by two dudes, Alan Alchalel and Brady Silverwood, who are both seniors at the University of Arizona, according to the company's About page.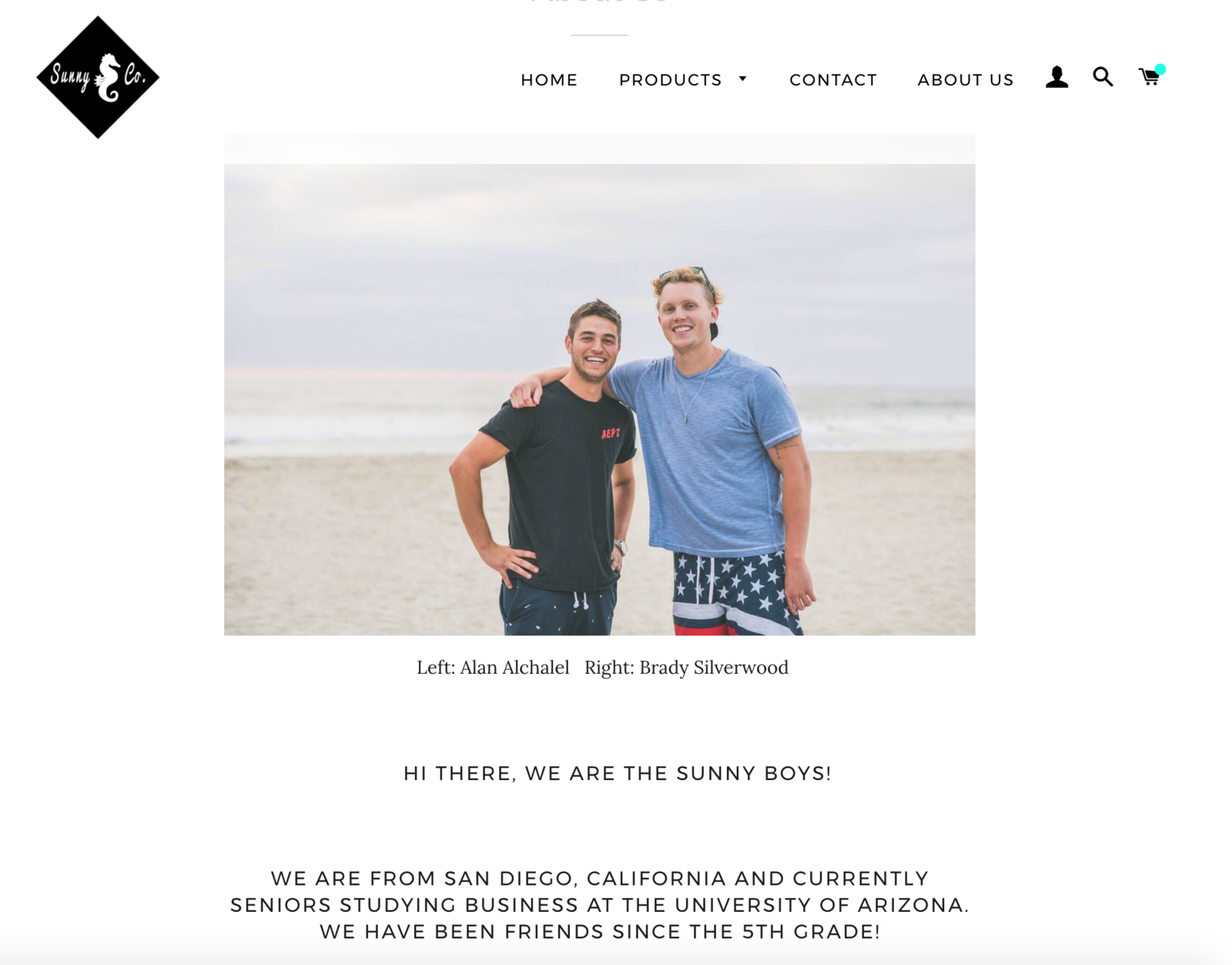 People have been angrily flooding the one of the founders on Facebook, as well as the company's official Instagram, asking for their money back. Some say they ordered the swimsuit, entered the promo code, and were told they would be charged for postage and handling, but when they received confirmation of their order it showed they had paid full price.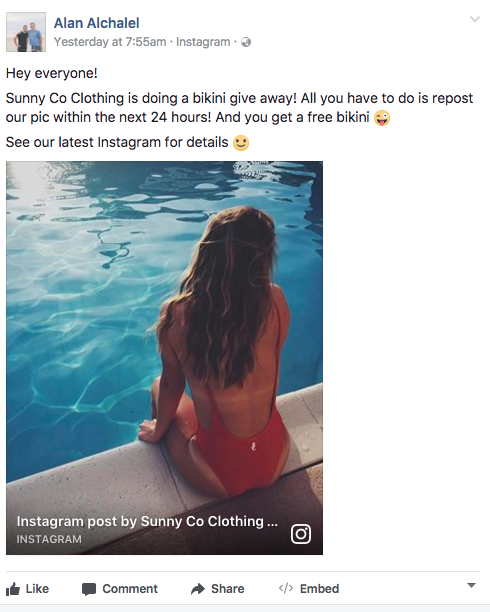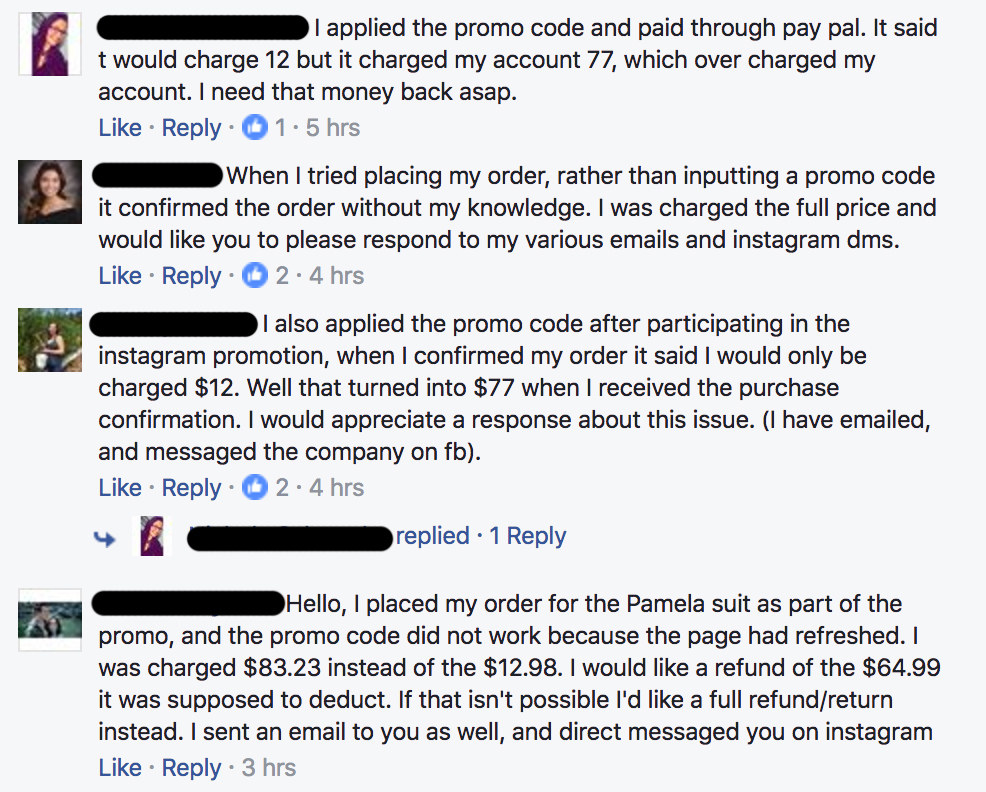 BuzzFeed News spoke to several women who said they purchased the swimsuit using the "SUNNY" promo code. All of them provided screenshots to show they were charged the full price for the swimsuit instead of just the $12.98 for shipping.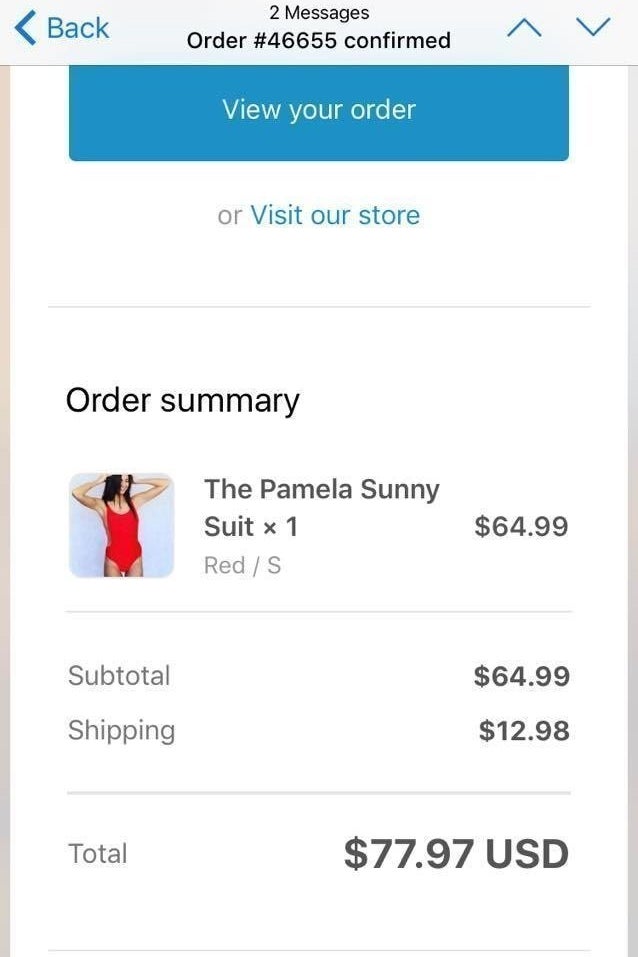 All the women said they had sent messages to the company on multiple social media platforms but had received no reply.
One of the women said a spokesperson for Twazer App – which sponsored the giveaway – told her the company was flooded with orders, but would reach out to her, adding that "everything will be sorted out".
The Pamela Sunny Suit is now marked as sold out on the site.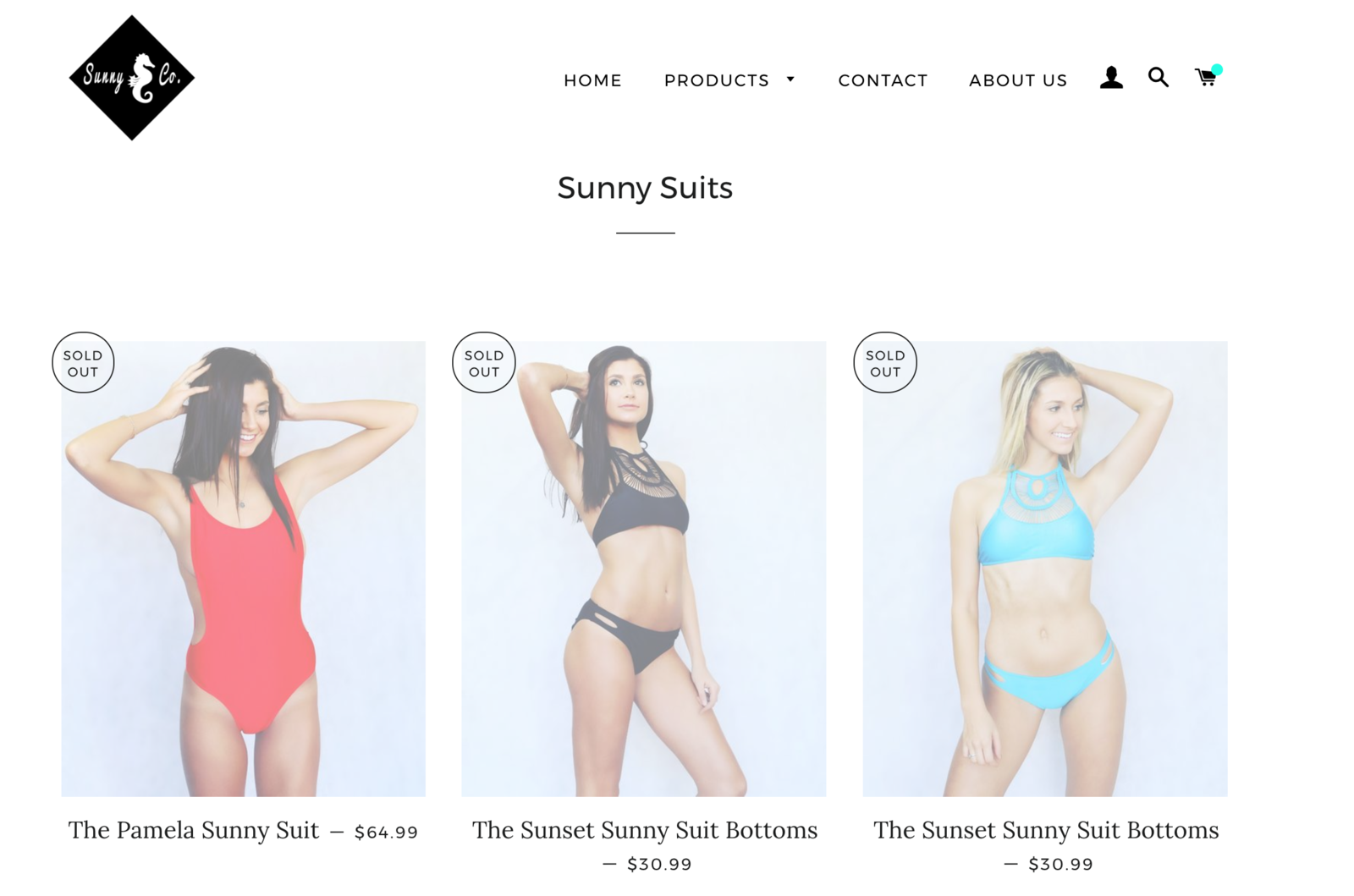 A spokesperson for Twazer told BuzzFeed News that SunnyCo is aware of the problem and are working to "ensure that everyone is charged appropriately for their purchases."
"We're both young companies and are a bit overwhelmed by the immense amount of interest in the product," the spokesperson said.
"We're very grateful to have such an amazing customer base and pledge to work with SunnyCo to ensure that all customers are charged what they should be and not more."
BuzzFeed News has contacted Sunny Co for comment.