So this turkey sandwich is going viral. It looks like a pretty standard sandwich with some cheese on there too, but other than that it's pretty much a sandwich and not much else.
But what if I showed you this? See how the turkey sandwich actually looks like, well, not a turkey sandwich????
Now what do you see when you look at the sandwich??? That's what I thought. It's thicc.
The turkey sandwich is, well, arguably, maybe — you could say — quite thicc.
It first went viral on Reddit, where redditor Rononator uploaded a picture of the incredibly thicc sandwich and also confirmed that the sliced turkey used was Boar's Head peppered turkey.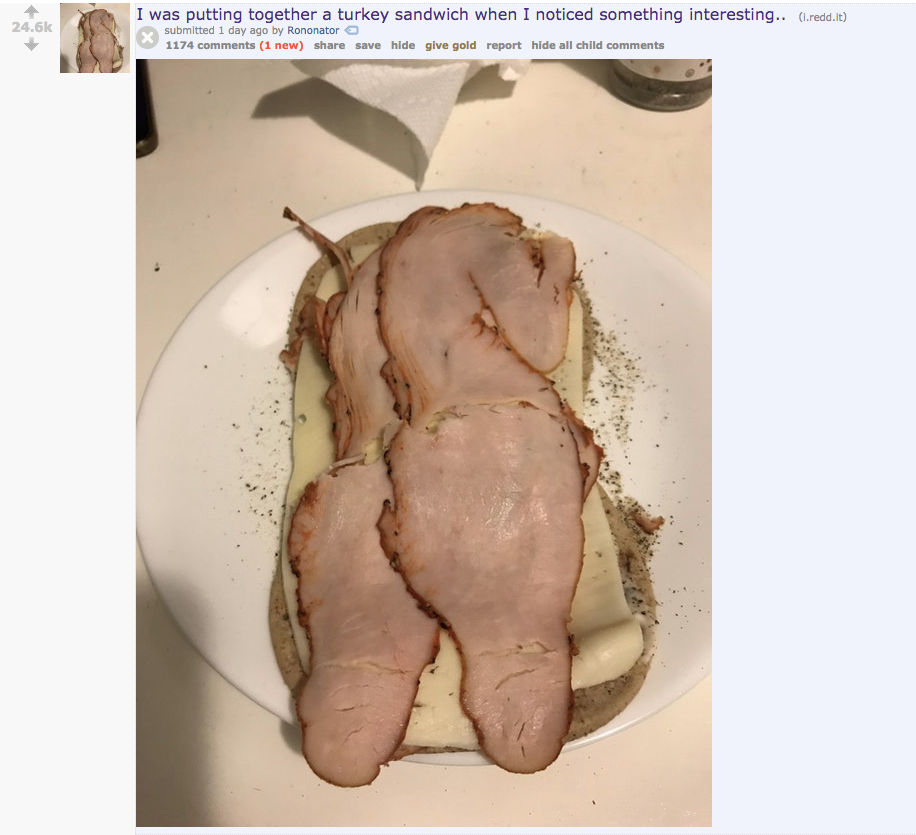 Rononator told BuzzFeed News they highly recommended the sandwich.
"I used flatbread as the base with a spread of mayo and a sprinkle of seasoning," they said. "Then I layered it with Havarti and Swiss cheeses then topped it with boars head peppered turkey."
And then it was picked up on Twitter and, boy, a lot of people have been talking about the sandwich.
Hell, some are even making comparisons. And they sort of add up.
Once you see it, it's undeniable.
And people have ~ thoughts ~.
BuzzFeed News has contacted the guy who posted the thicc sandwich. We will update with more information about the sandwich and its alleged thiccness.