A gay porn scene in which two men wearing aprons have sex in a kitchen while a woman sits at the counter eating salad has gone viral after people became quite entertained by the woman's reaction to the whole scenario: "Are you guys fucking? Are you serious?! Right in front of my salad?!"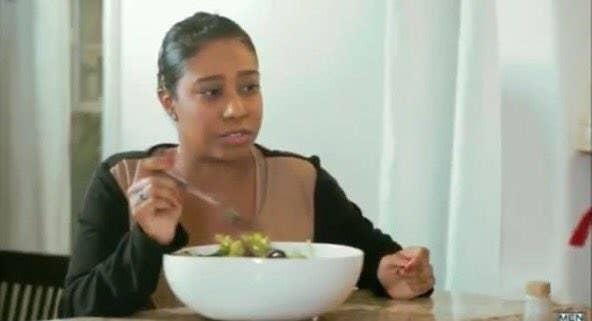 The scene is great, but it's also a porn scene. So, uh, it's most definitely NSFW. You have been warned:
The whole thing was picked up by people on social media over the weekend, with Tumblr and Twitter users reacting to the "right in front of my salad" woman's flustered reaction to two men having sex directly in front of her.
And then there were the reactions from people finding out what "right in front of my salad" was from:
Then, there was the fan art:
And finally — as with all great memes — "right in front of my salad" was repurposed, synonymous with a half serious, half joking "seriously??"
Porter, one of the stars of the film, told BuzzFeed News everyone is asking for the name of the "in front of my salad" girl.
UPDATE: The woman who utters the famous "right in front of my salad" line has been identified as Hollywood actress Nikki V.