On Tuesday, Kendall Jenner became the first model since Cindy Crawford in 1992 to have her own global advertising campaign for Pepsi.
Unfortunately for Jenner, what was likely meant to be a day of celebration quickly turned problematic as people from all political spectrums rejected the advertisement for its theme, which is essentially "Pepsi can stop protests and create peace."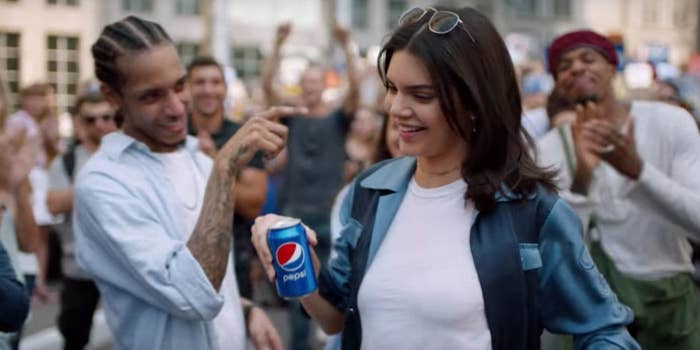 Jenner makes her way through the crowd of protesters (not before giving a cute smirk to the boy who coaxed her outside to join the rally in the first place) and proceeds to grab an ice-cold Pepsi before handing it to one of the dozen or so police officers monitoring the rally.
It didn't take long after the commercial was released for a lot of people on social media to push back.
People were also upset with a key moment in the ad – Jenner handing a Pepsi to a police officer – which many have pointed out has a striking resemblance to the iconic photo of Black Lives Matter protester Ieshia Evans being arrested.
In a statement to BuzzFeed News, Pepsi said the advert was created to show different people from across the world coming together.
"This is a global ad that reflects people from different walks of life coming together in a spirit of harmony," said the statement, "and we think that's an important message to convey."