Kanye West uploaded footage from the studio sessions that led to his latest track, "Ye vs. the People," on Tuesday. It shows the rapper chilling with a host of people, including the rapper T.I., who also features on the track.
"Ye vs. the People" was released on West's site over the weekend and beats around a conversation between Kanye and T.I. where Kanye discusses his tweets, his plans to run for president, and his thoughts on Donald Trump.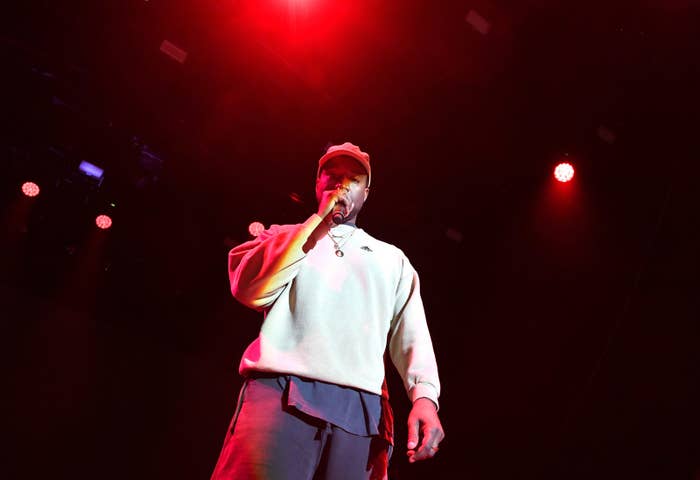 The new video is a "making of." In it, Kanye says him putting on a Make America Great Again hat last week "forces an evolution because even for me I know so much more because I'm getting so much energy positive or negative."
T.I. tells Kanye that while his intentions may have been pure, the direction he took to get there may be seen by some as "thoughtless," and Kanye replies that "half the shit Trump does" he doesn't agree with.
"I just want you to consider all the people who just might be terribly like just torn apart and hurt," T.I. says.
"I really want to take that hurt off of them and let them understand that I did not wear that hat to hurt them," Kanye replies. "Half the shit Trump does I don't agree with."
That prompted T.I. to ask, "What the hell do you agree with?"
"Just the ability to do what no one said you can do, to do the impossible, is the most inspiring thing to me," he says.
People have many thoughts about the whole thing.
For some, there was simply no living up to "Lift Yourself."
Others saw it as evidence that Kanye has *not* gone off the rails.
And started delving into what it reveals about his political philosophy.
While others just wondered WTF was going on with the decor in Kanye's studio.
Well, there's only one answer to that.