1.
In 1988, Trump Plaza in Atlantic City, New Jersey, hosted Wrestlemania IV. "Everybody in the country wanted this event, and we were able to get it," Donald Trump said.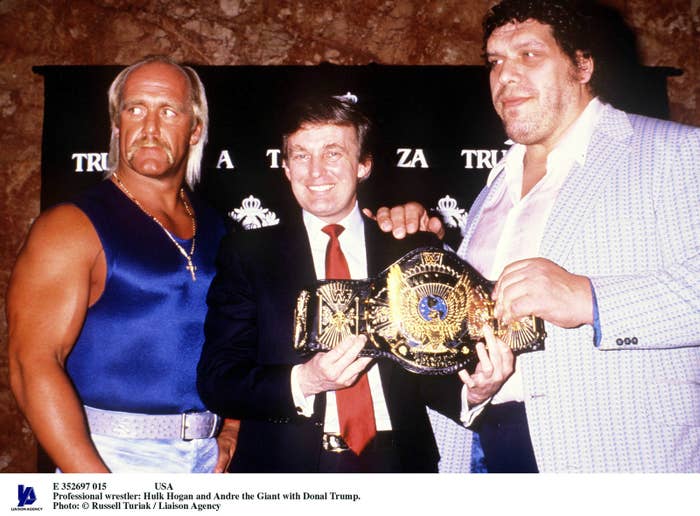 2.
The following year, Trump Plaza hosted Wrestlemania V, making it the only time Wrestlemania has been hosted in the same city for two years running.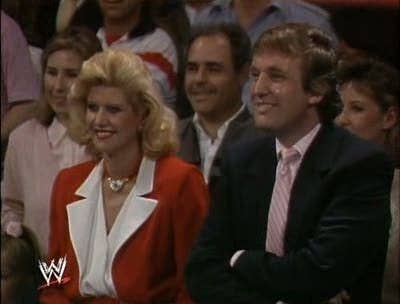 3.
In 2004, Trump pledged "100%" moral and financial support to former wrestler and eventual Minnesota Gov. Jesse "The Body" Ventura should he ever wish to get back into politics.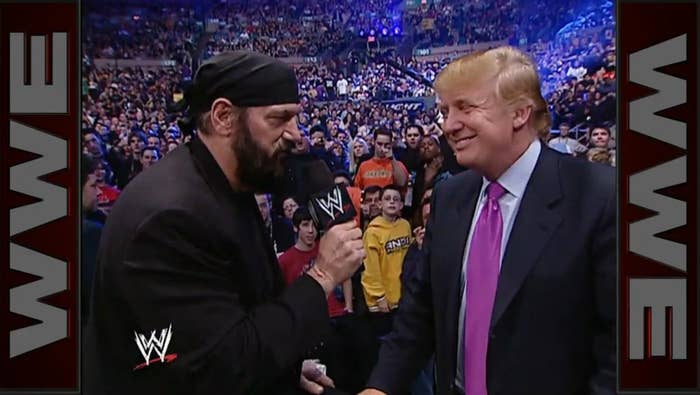 4.
In 2007, it was announced Trump would be squaring off with long-time rival Rosie O'Donnell in a match on Monday Night Raw.
5.
Trump featured heavily in 2007's Wrestlemania 23. He brought along 2006's Miss USA Tara Conner and met The Boogeyman, a wrestler who painted himself red and walked to the ring eating worms.
6.
Also at Wrestlemania 23, Trump "competed" in a "Billionaire vs. Billionaire" hair vs. hair match with Vince McMahon. A Trump actor won the match and clotheslined McMahon outside the ring before shaving the WWE chairman's head.
Trump didn't actually wrestle in the match – both "billionaires" chose a wrestler to represent them – but his stand-in won after Bobby Lashley pinned Umaga following an intervention from special guest referee Stone Cold Steve Austin.
After the match ended and McMahon's head had been shaved, Stone Cold Steven Austin hit the future "president" with his finishing move, the Stone Cold Stunner.
7.
In 2007, as part of his long feud with McMahon, Trump dropped $100 bills from the roof of an arena during Monday Night Raw. It's believed at least some of the bills were genuine.
8.
In 2009, Trump, along with Donald Trump Jr. and a bunch of WWE Divas, held a press conference to announce he was "buying" the WWE's flagship program, Monday Night Raw, as part of a scripted storyline.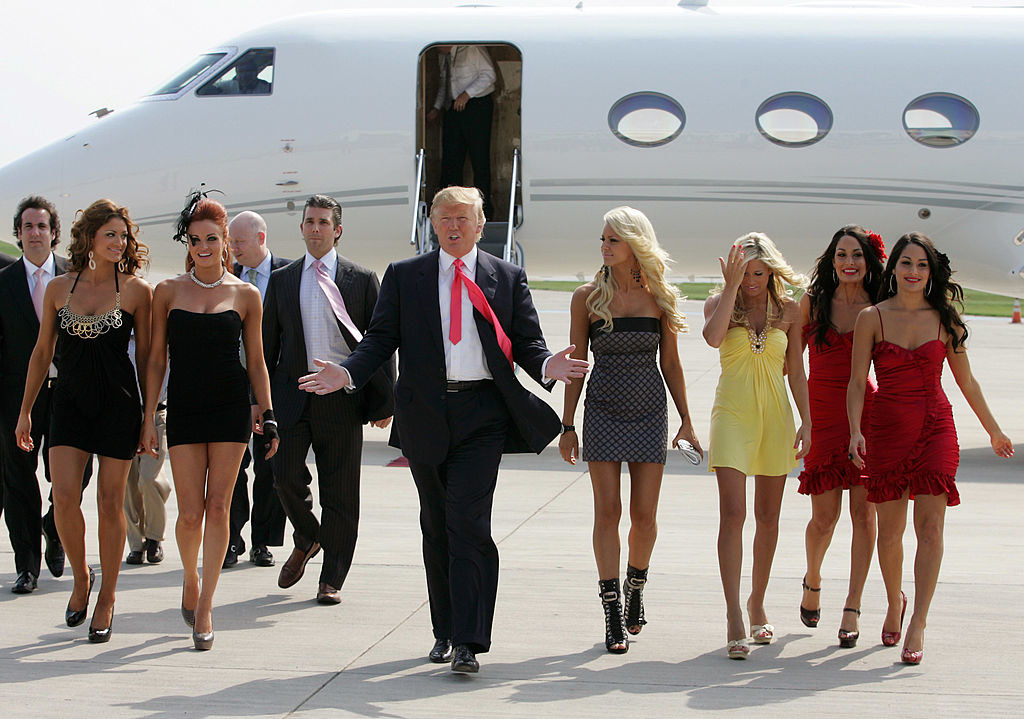 In a June 15 episode of Raw that year, Trump appeared via satellite as the "new and no doubt proud owner" of the show, and announced Raw would be commercial-free for the first time.
9.
The whole thing ended up being a debacle. USA Network, which aired Raw, put out a fake press release announcing the sale, not considering how this might affect stock prices. It plummeted 7%.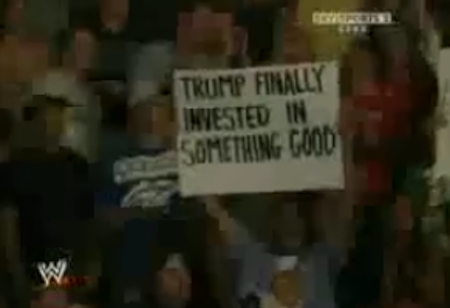 10.
The storyline ended with McMahon "buying back" Raw for twice as much as he sold it, after the chairman became worried Trump's continued insistence on running the show commercial-free would cost him money.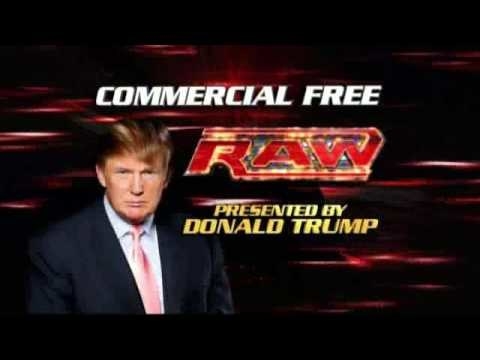 11.
Finally, in 2013, Trump was inducted into the WWE Hall of Fame – which means he'll soon be the first president of the United States in the Hall of Fame alongside the likes of Andre the Giant, Hulk Hogan, and Snoop Dogg. Yes, Snoop Dogg.
And on Wednesday, it was announced that McMahon's wife, WWE CEO and frequent GOP candidate Linda McMahon, will serve as head of the Small Business Administration under Trump.