Tiff Van Buskirk, from Dallas, says a joke she made on Twitter about breaking her neck after her girlfriend, Emma, "sat on [her] face too hard" has gotten a bit silly, telling BuzzFeed News she is surprised by how many people think it is real.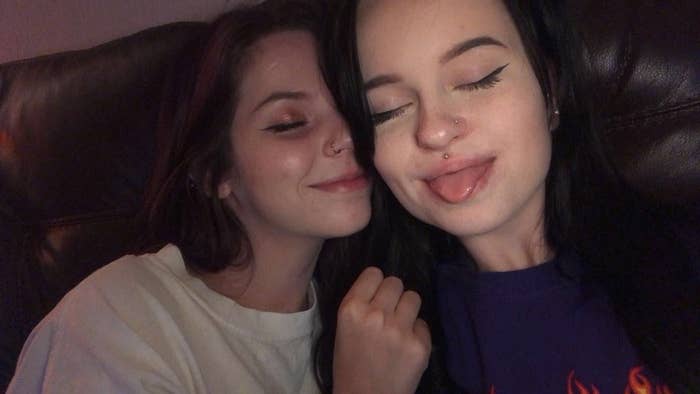 Tiff, 21, tweeted a picture of herself in a neck brace last week, complete with the caption "girlfriend sat on my face too hard and broke my neck, please send prayers for my speedy recovery." Since then her tweet has over 2,000 retweets and 8,000 likes — pretty big for an account with around 700 followers.
"Honestly it all started as a joke," Tiff told BuzzFeed News, saying it would be more accurate to say her girlfriend sprained her neck. Turns out Tiff actually asked one of her friends for a neck brace to pull off the joke:
"I asked my friend if I could put on her neck brace for a picture and I came up with the joke to make my girlfriend laugh because she felt bad about hurting my neck," said Tiff.
While Tiff's tweet has definitely blown up, she said she never expected it to get more than 20 likes. "To be honest it's kinda crazy," she said. "We were just milking the joke for as long as possible."
Although Tiff was injured by the whole ordeal, its safe to say no bones were broken. Which is good, but this just serves as a reminder to always be skeptical of what you see online.