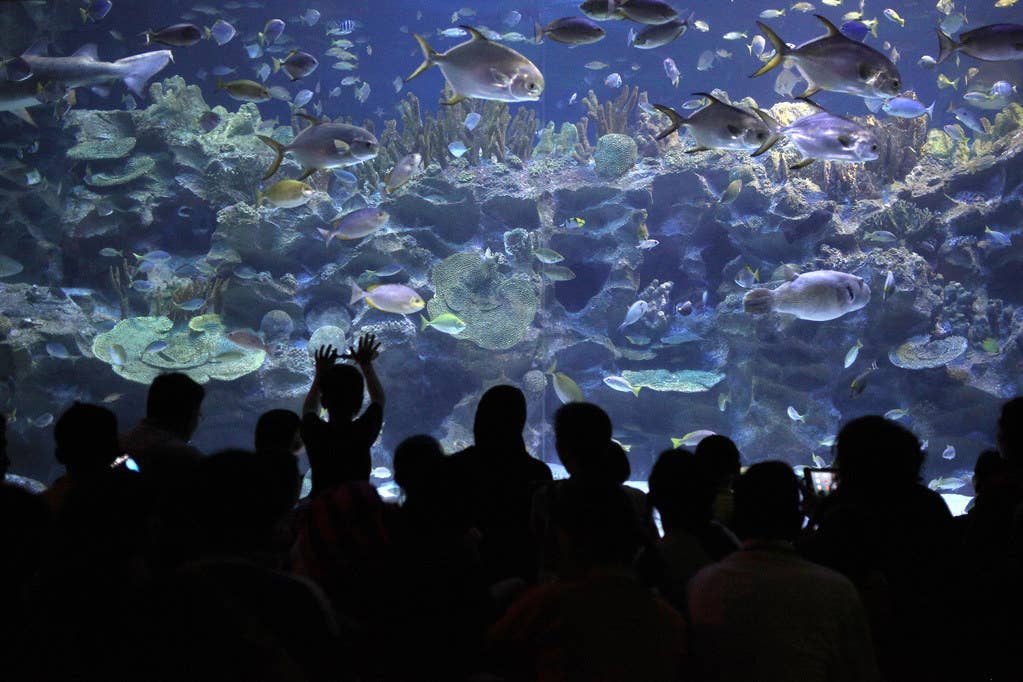 As Americans continue to debate what the future of their health care system should look like, some who can't afford treatment — or just don't want to deal with doctors — are turning to an unlikely source of medicine: antibiotics purchased online and at stores that are designed to treat farm animals, pets, and even fish.
"They help my bones heal up real good," said Chris, a 27-year-old man with disabilities who lives in Mississippi and recently began self-medicating with fish antibiotics he buys at a local store to treat his heel pain. (Chris asked that his last name not be used for this story.) "The only thing I don't like about them is that they're a lot smaller dosage so I have to add them up to see how much I should use."

Chris, who said he earns about $700 a month, couldn't afford the roughly $150 in medication his doctor prescribed him.
"The fish antibiotics cost me $15," he said. "Doctors tell me it's all right ... stuff's going to happen to us anyway."
Seth, who lives in rural Iowa, said he began buying animal antibiotics when he lacked health insurance about a decade ago from a nearby veterinary drug company on the advice of its employees. (Seth also asked that his last name not be used.) "It was fine, as long as you have the right dose," he told BuzzFeed News. "It's part of the culture — they all kind of do it, they have it all written down on sheets of paper."
"It's one of those things where you take a risk and hope it works out," he said.
The trend has alarmed medical experts, who say the practice is unsafe.

Maria Brömme, a veterinarian at Pacific Animal Clinic in Santa Monica, California, warned that the difference in species' metabolisms could lead to accidental overdoses when taking animal antibiotics, and that any sort of self-dosing of antibiotics could create a resistance to the drugs in the future.
"It is not just dangerous for people, but dangerous for the entire world," she said.
Brömme said fish antibiotic use was "silly and dangerous" for a number of reasons: They're not controlled the same way as human antibiotics, self-medication of any prescription drug is extremely risky, and building a resistance to antibiotics through overuse will make it harder to treat infections in the future.
Reacting to this trend, pet supply chain PetSmart decided a few years ago to no longer stock fish antibiotics in forms that could be easily consumed by humans. "This allows us to provide fish medication to the customers who need it for their aquariums while helping to prevent misuse," a spokesperson told BuzzFeed News. Petco, another pet supply chain, also refuses to stock fish antibiotics.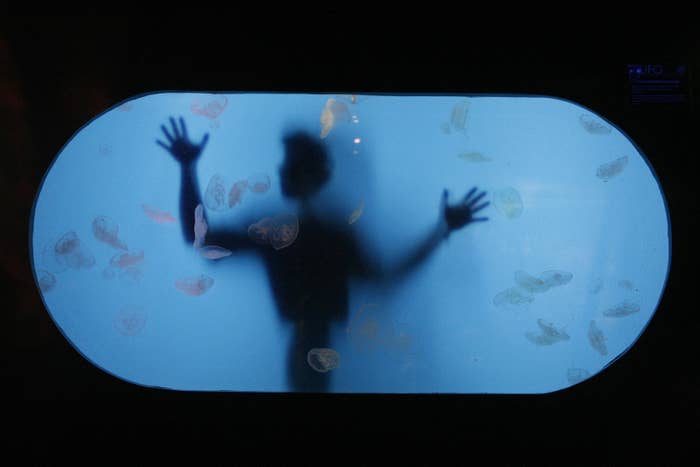 With physical stores clamping down on the misuse of animal drugs, buyers are instead turning to online vendors, including sellers on Amazon and eBay.
Earlier this month, a viral tweet from writer Rachel Sharp featured just a few screenshots from an Amazon listing for fish antibiotics.
Many of the reviews praised the drugs for healing their sick "fish" of very human conditions, such as mouth infections, wisdom tooth pain, and sore throats. "My fish got a bad case of bronchitis or something like that," read one review. "We decided to give him some meds and boom! Within two days he was all new again and just kept swimming."
There are dozens of online forums dedicated to discussing the use of veterinary pharmaceuticals. On Facebook, people openly claim that sheep and fish antibiotics are interchangeable with prescribed medication. On Twitter, people share how they were compelled to take animal drugs due to the high cost of visiting a doctor and purchasing prescribed medication.
One online community is particularly devoted to espousing the so-called benefits of veterinary pharmaceuticals: doomsday preppers. Survivalists, as they are also known, have been using the internet for years to trade tips on dosing and stocking things like fish antibiotics.
Speaking to BuzzFeed News on a closed Facebook group, several preppers said they're attracted to the value for money that comes with purchasing the drugs in bulk.
Wary of the federal government, some preppers also believe the FDA is only regulating antibiotics to prop up the pharmaceutical industry. "There is no reason to need a prescription [for antibiotics]," said one prepper. "They are not addictive or opioids or anything like that."
The stockpiling of animal drugs has also been helped by "prepper educator" YouTubers, including the Patriot Nurse, who runs a channel with over 180,000 subscribers. In one video — which has been watched more than 200,000 times — she discusses the safety issues surrounding fish antibiotics: "They are the exact same thing as the ones that are labeled for human consumption, mainly because the company [that] produced it — Thomas Labs — is the same."
"They are produced at the same place [as human antibiotics] and just labeled for different things," she says in the video.
(A representative for Thomas Labs — a manufacturer of fish antibiotics — told BuzzFeed News they cannot recommend the use of their drugs on anything other than fish. They declined to comment further.)
The Patriot Nurse, who did not respond to requests for comment, did also warn viewers to listen to their doctors. "You could screw it up," she said in her video. "Antibiotics are not front-line treatment, they are the last resort."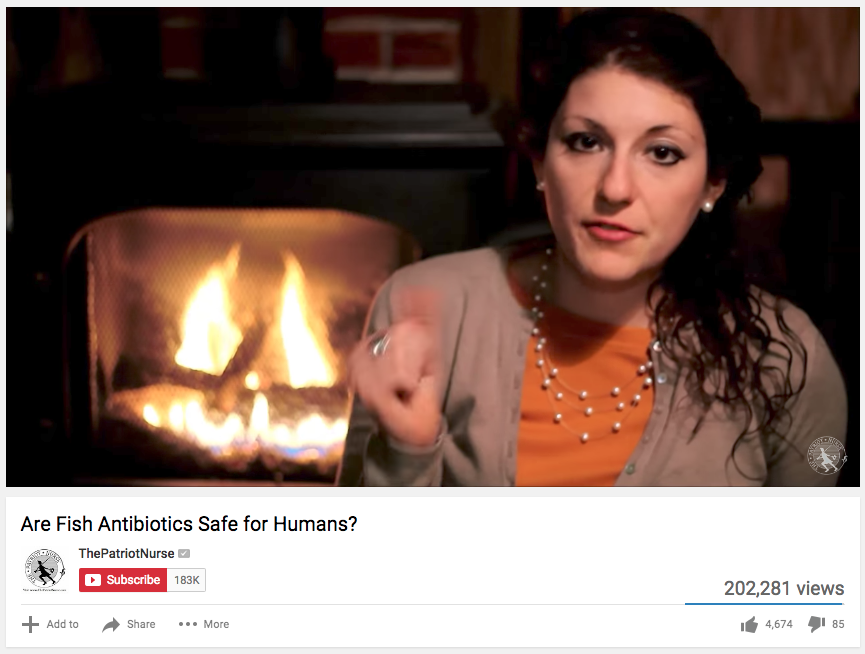 The spread of self-dosing information online has been a boon for stores like eFishMox, which labels itself as "America's favorite place to purchase fish antibiotics on the web." The company's owner, Glen Scott, told BuzzFeed News that while he was aware of possible human use, there was no way of policing it. "We can't control it," he said, "but we also discourage people from just willy-nilly taking antibiotics."

Until recently, eFishMox sold fish antibiotics in packs of four labeled "survivor packs" — a term Scott said was pure coincidence and not directed toward the survivalist community. Last year, the eFishMox Facebook page, which Scott said someone else managed, shared an invitation to join a group called "Deep Survival," described as a community for "survival, prepping, and tactical discussion." (After BuzzFeed News interviewed Scott, the "survivor packs" branding was changed to "Essential 4 Pack" and the Facebook invitation was deleted.)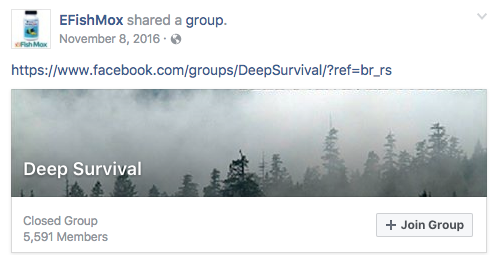 Another company that sells fish antibiotics in bulk, Super Happy Thriving Fish, has packs ranging from $160-$770 and was promoted in one video by the Patriot Nurse. SHTF also shares an acronym with a phrase used extensively by preppers: "shit hits the fan."

A SHTF employee told BuzzFeed News the company sells to the "pet enthusiast market" and said the drugs should only be used as prescribed. A line on the SHTF website's "About Us" section says that while the products are for aquarium use, "they are manufactured to the same strict standards as those manufactured for humans."
Nathan A. Everson, assistant professor at Virginia Tech and a doctor of pharmacy, told BuzzFeed News self-medicating with any antibiotic could ultimately lead to drug resistance. "Use of an antibiotic unnecessarily or without the proper guidance of a pharmacist or physician could put people at significant risk of acquiring drug-resistant bacteria or superinfection," he said.
Everson's comments were echoed by Dr. Brad McKay, who practices out of Sydney, Australia. "Sidestepping your physician to save money can mean you are treating the wrong condition with the wrong medication at the wrong dose," said McKay.
Still, the allure of cheap medicine proved attractive for Kathy Köhn, an elementary school aide from Wisconsin, who told BuzzFeed News she had recently ordered fish antibiotics.
"If you're sick and you feel like you have strep throat or something, you want them right away, you don't want to have to wait," she said.
She and her husband have also taken Terramycin, a sheep antibiotic, to treat themselves in the past, she said. To do so, they cut up the large caplets into jagged chunks and make estimates on how much they should take.

"It's so much of a pill per pound of sheep," said Köhn. "So we just pretend we are sheep and weigh ourselves accordingly."
Outside Your Bubble is a BuzzFeed News effort to bring you a diversity of thought and opinion from around the internet. If you don't see your viewpoint represented, contact the curator at bubble@buzzfeed.com. Click here for more on Outside Your Bubble.