President Donald Trump has been photographed briefly staring directly at the sun during the solar eclipse. An aide then reportedly shouted, "Don't look," telling the president to make sure he was wearing his protective glasses.
Here he is...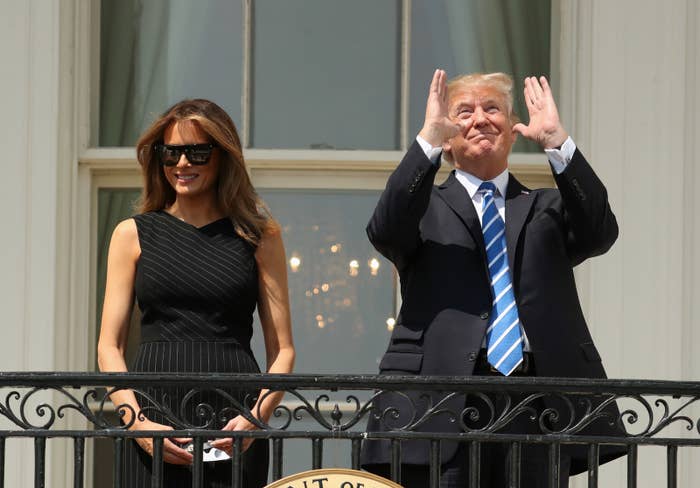 ...pointing and looking at the sun.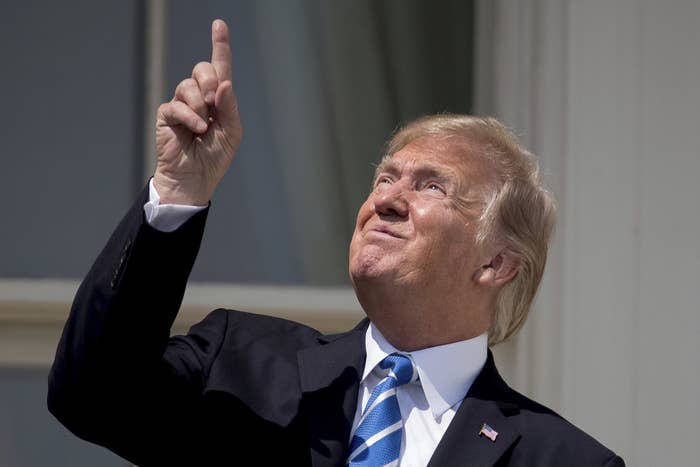 Trump was on the Truman balcony of the White House with first lady Melania Trump when he "gesticulated to the crowd below and pointed at the sky."
A lot of people had predicted ahead of time that the president would stare at the sun without protective glasses, and they were all well and truly vindicated.
As photos rolled in, people were quick to react and the memes were made:
Trump later took in the eclipse while wearing protective glasses.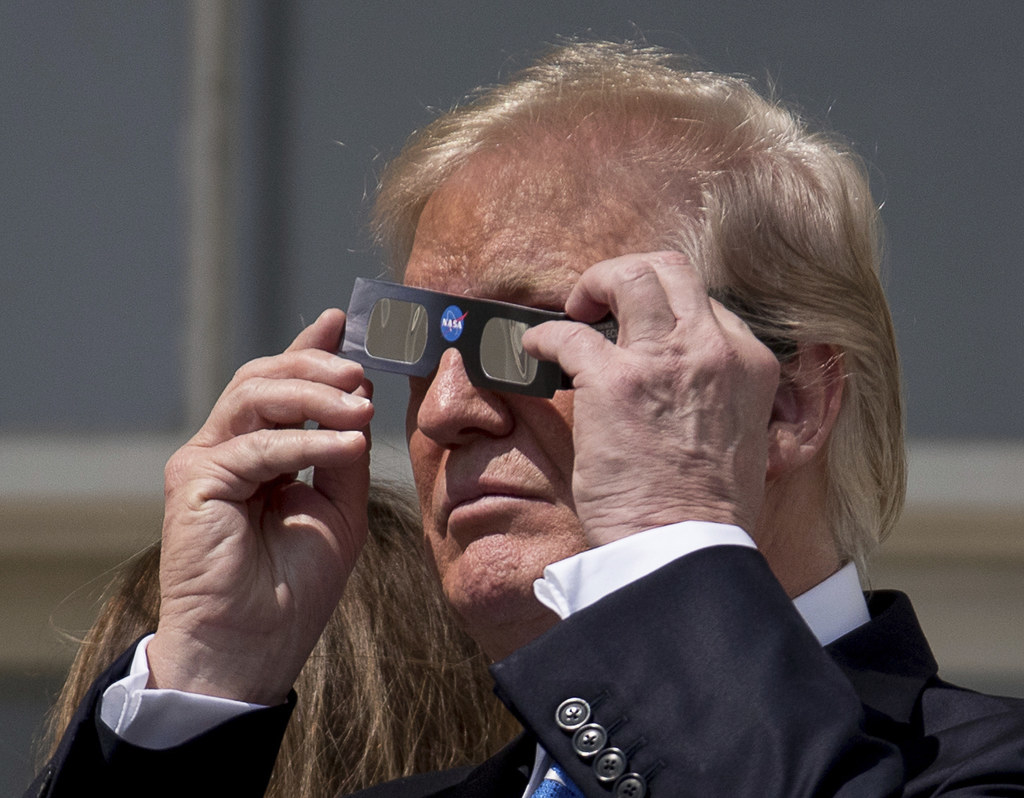 He and the first lady seemed to have a hell of a time.