On Monday, 15-year-old Hannah from San Antonio, Texas, was setting up a table in her garden with her boyfriend when a bunch of baby squirrels fell out of an outdoor umbrella they had taken the cover off of.
"It was raining for the past couple weeks and we had folded the umbrella and laid it on the table," Hannah told BuzzFeed News. "They all fell out at once."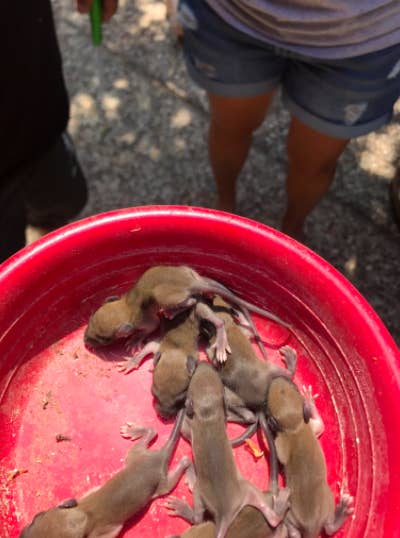 At first, people told Hannah they were baby rats.
Like, they were very adamant about the whole thing.
"Some people found it gross," said Hannah.
"I guess they see them as rodents or like creatures and as people find rats disgusting I'm guessing they feel the same way for baby squirrels."
Hannah's tweet has almost 4,000 retweets and over 17,000 likes, but a lot of the attention has surrounded the fact that this is the first time A LOT of people have ever seen a baby squirrel.
Like, have you seen shit like this before??
Hannah and her boyfriend left the squirrels in a box where they found them. She said the squirrels' mom came back later and took them away to safety or a tree or some place that hopefully isn't as dodgy as a closed umbrella.