HAARLEM, Netherlands — The name had cropped up a few weeks earlier: a young Dutch Muslim man who had led an uneventful life, but had suddenly started appearing on the radar of police as a troublemaker. He was 20 years old, had grown a long, bushy beard, and was getting into confrontations with officers on the streets. Neighbors said he had stopped hanging around with his old friends and was increasingly staying in his room, where he was…doing what? Reading? Becoming isolated and depressed? Watching internet porn? Or was he connecting online with ISIS? No one knew.

This is where Salem el-Idrissi stepped in. The 30-year-old social worker turned up at the young man's home one morning in March, and rang the doorbell. His mother answered the door of their apartment in a housing complex in Haarlem, a city of 200,000 just to the west of Amsterdam. She let Idrissi in, and he explained that he was worried about her son. He banged on the bedroom door. "I woke him up," Idrissi said. "He was surprised to see me. I said: 'Stand up. Get dressed. Let's get a tea.'"
"I said, 'Your family is worried.' I made contact with him without saying where I am going with it." The young man was startled, but eventually got dressed and came along.
You have to work slowly to build up trust, explained Idrissi, who is employed by a government-funded outreach program called Streetcornerwork. Idrissi, whose parents immigrated from Morocco, grew up in the neighborhood he works in. Muscular in build, he wears a slight beard, and favors baseball caps and tracksuits, blending in easily among the kids and teens he counsels.
"From the beginning we see the bad kids, because we see everybody growing up," he said, as he drove his small sedan through the streets on his daily rounds of Schalkwijk, a warren of high- and low-rise public housing in Haarlem. Here you'll find bakeries selling fresh Turkish simit, something like a bagel with sesame seeds, and Ayran yogurt drinks, while North African grocery stores offer all manner of couscous from Morocco. "We're targeting individuals and mapping them and seeing who they are. We're there before something happens. Every individual we don't think is on a good path we zoom in on. Criminalization and radicalization — we take them together."
Following the terrorist attacks in Paris and Brussels, law enforcement and intelligence agencies across the continent are in a panic, as they struggle to identify potential recruits to Islamic extremism. An influx of refugees to Europe from predominantly Muslim countries such as Syria, Iraq, and beyond has heightened paranoia. Police raids on Muslim neighborhoods, clampdowns on mosques, and aggressive electronic surveillance of suspected radicals have often served to alienate the very people they are trying to reach.
Idrissi is on the frontline of a very different approach adopted in the Netherlands, which sees street-level social workers, counselors, and community activists go deep into their communities to engage with young people, and talk to them about the temptations of violence, criminality, and extremist political and religious groups.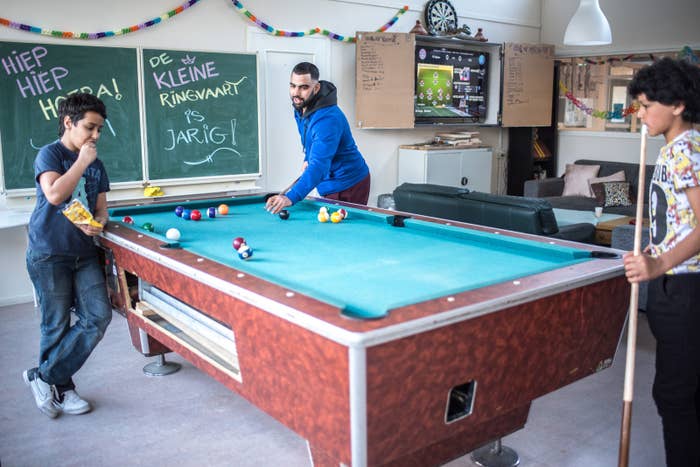 The idea is that people like Idrissi, with strong bonds to their communities, can discern who's just blowing off steam and who's serious about committing acts of violence. But this is no easy feat: The profile of a disaffected young man with small-time criminal plans is not so different from one intent on political or religious violence. And sporting a bushy beard might mean nothing at all.
Idrissi described the spiral of despair, alienation, and anger into which some young Dutch Muslim men fall as their efforts at finding decent jobs and status in the Netherlands fail, part of a broader trend of Western European nations' inability to integrate even those Muslims born and raised on the continent. "You don't become radicalized instantly," Idrissi explained. "You get kicked out of school. You can't get a job, or you get fired from a job. Your family life is hard."
"You start developing radical ideas," he said. "You start believing your idea is the only idea. Only you have the truth."
"The terrorist networks are ready ... Lots of people in the communities know about it, but are choosing to keep quiet and protect these young people."
That's when these young men tend to isolate themselves, he said. "That's the last stage. I don't see you on the street anymore. You've gone too far. On the internet you find another world. You start making contacts with radical groups."
After confronting the young man at his home, Idrissi began meeting with him for tea at local cafés. One day he brought him to the Streetcornerwork office for some news: He had found the young man a job, working at a car rental agency near Amsterdam's Schiphol airport, a solid entry-level job for a kid with no college degree drifting into a life of criminality or worse.
"I told him to trim the beard," he said. "I told him to wear a white shirt. 'Now is the time to change your life. It's your choice.'"
Idrissi reported all of this to his bosses at Streetcornerwork, who then reported back to the police.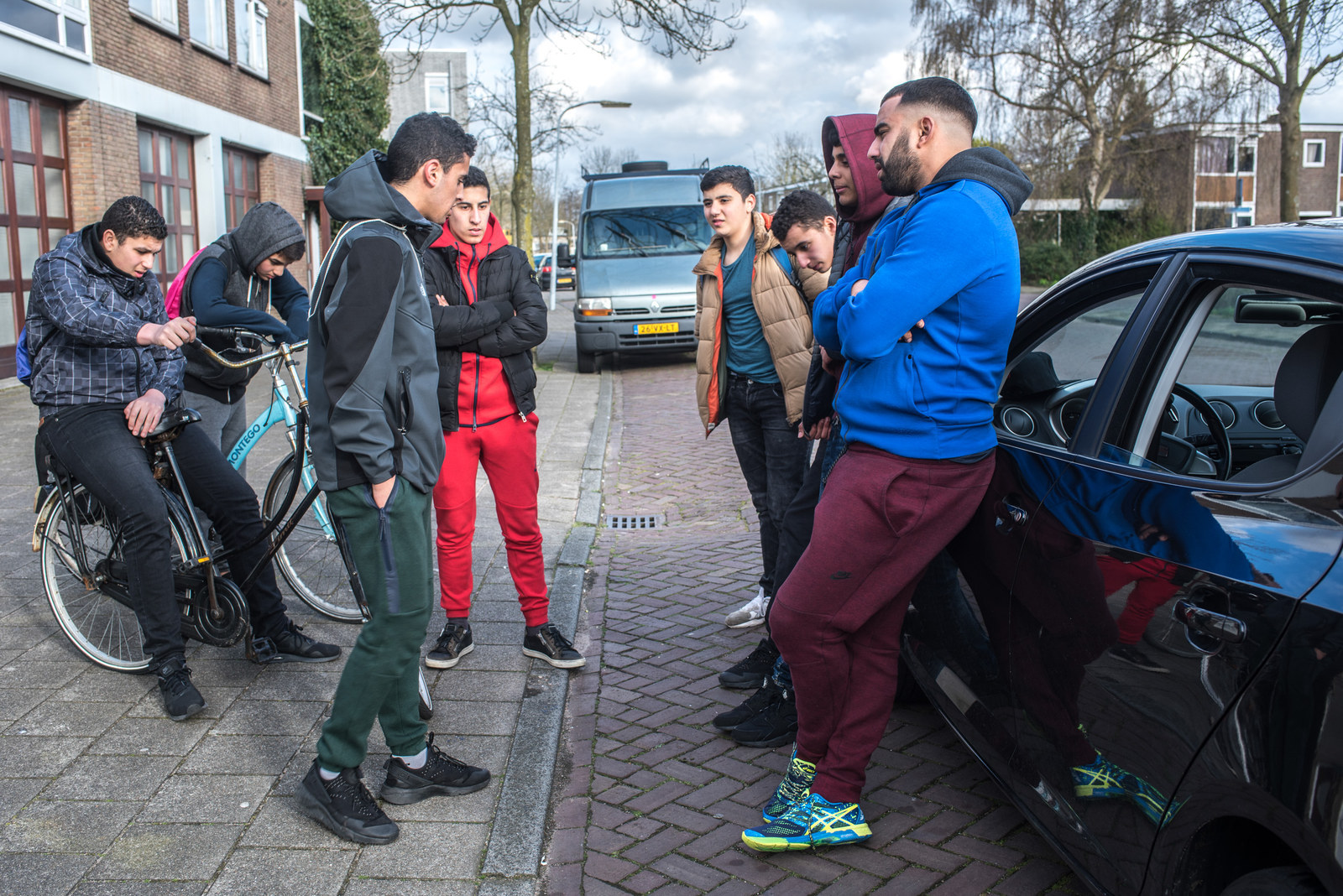 On November 2, 2004, the Dutch filmmaker Theo van Gogh was gunned down in the streets as he cycled to work. His killer, 26-year-old Mohammad Bouyeri, was the Dutch-born son of Moroccan immigrants. After shooting Van Gogh more than a dozen times, he slashed his throat, and attempted to behead him, before pinning a note to his body. In it he decried Van Gogh's film Submission, which the filmmaker said was designed to challenge Islamic orthodoxies by showing naked women with Qur'anic verses painted on their bodies. Bouyeri also threatened to kill the Somali immigrant turned anti-Muslim activist Ayaan Hirsi Ali, then a member of the Dutch parliament.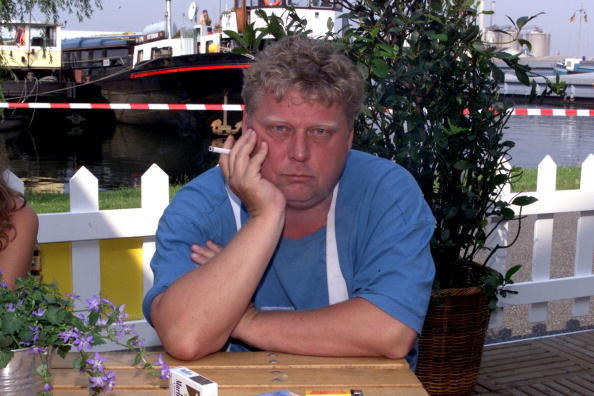 The irreverent, chain-smoking Van Gogh was an avowed atheist, who mocked everything from Islam to the Netherland's "multicultural" self-image and the country's monarchy. His murder shattered the Dutch view of itself as a liberal, tolerant, mixed society. Bouyeri had grown up in Slotervaart, a heavily immigrant district of Amsterdam a short bike ride from the coffee shops and red-light district seen by most tourists. But the more that authorities looked into his background, the more they could see the warning signs. Bouyeri came from a troubled family and had struggled to integrate both into mainstream of Dutch society, but also to connect with religious leaders.
Programs like Streetcornerwork predated Van Gogh's death. But with his assassination and the subsequent rise of ISIS, their mandate to help connect to alienated Muslim youth became more urgent.
"Schools, mosques, key figures, communities and front line-workers are in contact with youth that is vulnerable to radicalization," said a 2014 strategy paper prepared by Dick Schoof, the Netherlands' National Coordinator for Security and Counterterrorism, and distributed to local governments. "They can notice changes and get into contact with these kids. Early signaling and targeted intervention are at the core of the prevention measures."
But it's not a simple task to identify potential extremists. Dutch authorities insist there is no clear pattern as to why some young people end up following a radical path. "It has become clear that there is no unique social, ethnic or psychological profile of persons who radicalize," the strategy paper continued. "There is no direct link with social-economic, pedagogical or educational deprivation. Why someone gets convinced of the way of extremism strictly depends on personal context."
But Martien Kuitenbrouwer, a former mayor of West Amsterdam, who has investigated radicalization for the past decade, said years of paying close attention to the Muslim community had yielded some valuable insights about who becomes an extremist and why. Criminality and jihadism "are part of the same stick," she said. "Nearly all the kids who go to Syria have a background in crime."
"I don't think it's about the religion," she said. "It's people in a huge identity crisis, that can be religious, as well. And they are vulnerable to any organization that promises them something valuable, whether a job or a glorious end in Syria."
The Netherlands has produced only around 22 foreign fighters per 100,000 Muslims — less than a third of the number produced by neighboring Belgium — lending a measure of credence to the Dutch approach to preventing radicalization. Germany also has a large Muslim population and has similarly produced relatively few foreign fighters per capita, but German Muslims are largely of Turkish origin, with strong community and linguistic bonds.
"A cop called me piss stain ... I told him, 'Ever had a look in the mirror?'"
In recent months, European officials have looked to the Dutch model, traveling to the Netherlands to meet some of the street-level counselors, while the U.S. Justice Department two years ago launched an experimental program to use similar techniques to counter radicalization.
But the increasing use of such programs as intelligence-gathering mechanisms in the Netherlands risks undermining the same liberal and tolerant values they were intended to protect. Social workers and counselors hired to serve as bridges between the country's various communities are being placed in the awkward position of determining for law enforcement, sometimes without their own knowledge, which kids are just acting out, which are headed into hardcore criminality, and which might be turning into violent extremists.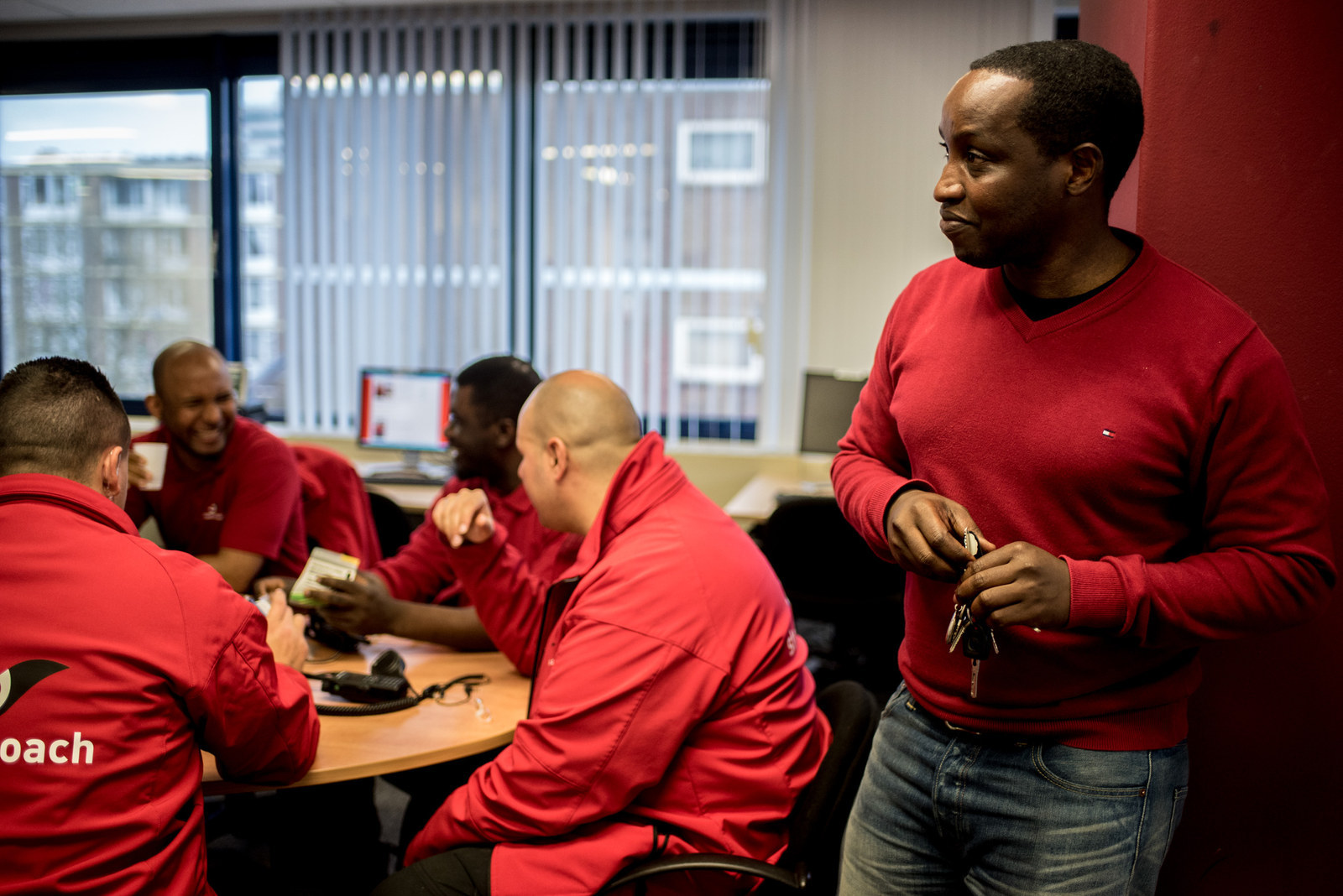 Idrissi and his colleagues keep files on the kids they watch over and pass them on to the municipal government officials, including the police. Neighborhood social workers meet with police regularly to decide whether a case needs to be referred to local political leaders, or to national-level counterterrorism authorities.
"Every municipality has a safe house, a table where care workers join the police and other services," said Edmond Messchaert, the spokesman for the Ministry of Security and Justice, which oversees the counterterrorism office. "The police are there to relay information to relevant authorities in case there is a threat to national security."
The Netherlands hasn't been struck in the recent wave of terrorist attacks launched in Paris and Brussels. But many wonder if it's just been lucky. Amsterdam cleric Yassin Elforkani stunned the country last month when he warned that dozens of young Dutch Muslim men had drifted so deep into radicalism they couldn't be turned back and that a terror attack would be imminent. He predicted that Amsterdam was only 18 months behind Brussels. "The terrorist networks are ready," he said. "Lots of people in the communities know about it, but are choosing to keep quiet and protect these young people."
Public pressure to discover any impending terrorist plots has mounted since the Brussels attacks, and in recent weeks many of the care workers have begun to complain that they're being used as informants, betraying the trust of people in the communities where they live, without any kind of protection. "Of course there's a tension. 'Big Brother' is watching you," said Rasit Bal, a theologian who serves as a liaison between the Netherlands' mosques and the government. "The Muslim community is afraid of being monitored. We are suspicious."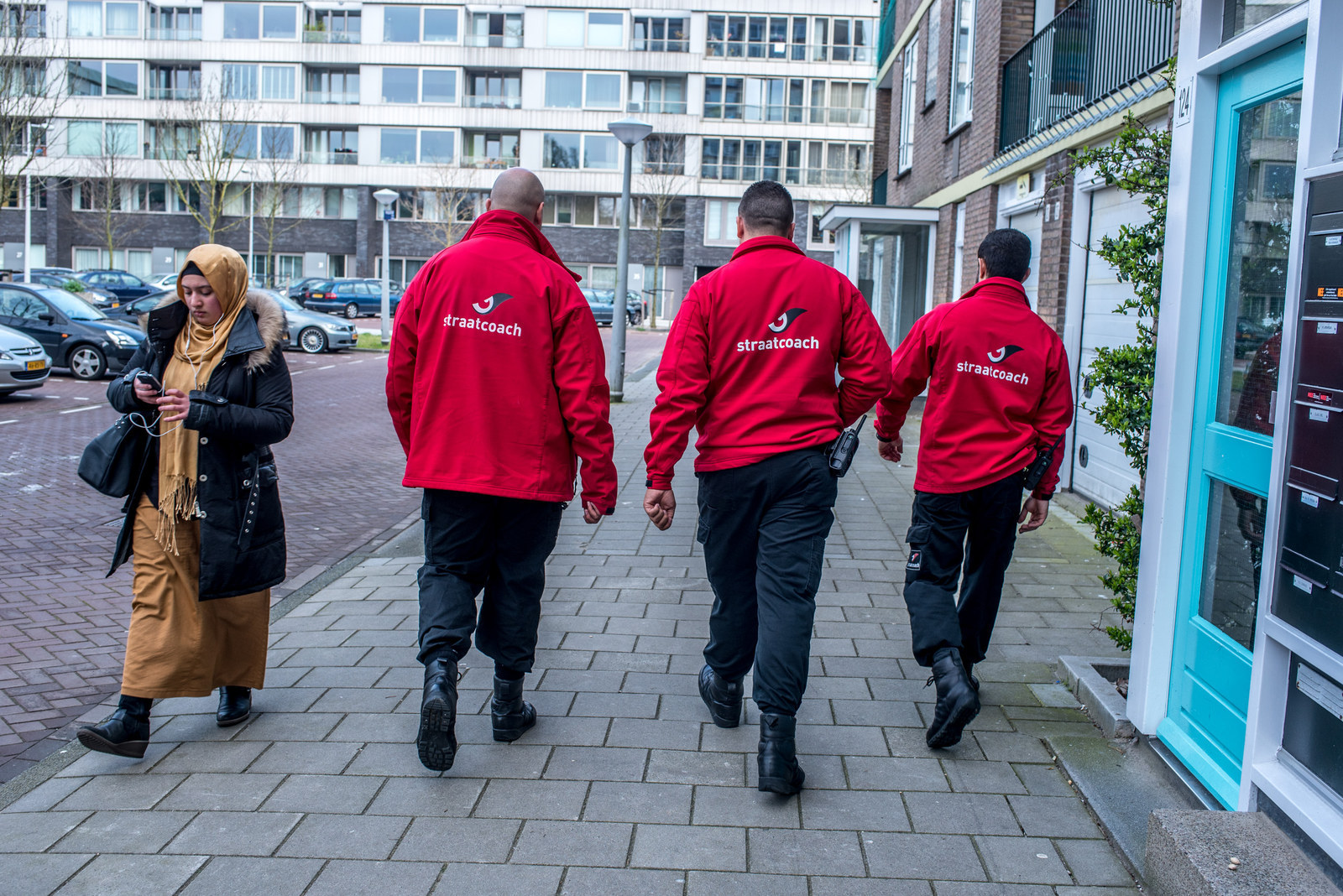 They had been told to keep an eye out for the raven-haired young girl. At a daily briefing in mid-April, members of the Street Coaches — an outreach program financed by the Amsterdam city government — were informed that the girl, no more than 10 or 11 years old, had gone missing.
The girl, whose parents are from Morocco, was known for her violent outbursts against other kids and adults. She might just be a troubled kid acting out, or the visible tip of a larger problem: an abusive family, drugs, neglect. She had suddenly disappeared from the streets of Slotervaart, and the Street Coaches were concerned.
"You try to give everyone a number, a sticker with a color," the team leader, Bonny Karangwa, said. "If you don't see someone, you wonder where they went."
After the briefing, two men, Mokhtar Boulaiz and Yasin Simsak, were dispatched to patrol Slotervaart on bicycles, the label Street Coaches emblazoned on their red jackets.
The Street Coaches are run by former police officer Jack van Midden and former Royal Dutch Marine Frits van den Heuvel van Varik; they serve as an auxiliary police force, cycling around some of Amsterdam's more troubled neighborhoods. "The Street Coaches are in the vein of the society," said Varik. "They speak the language of the streets."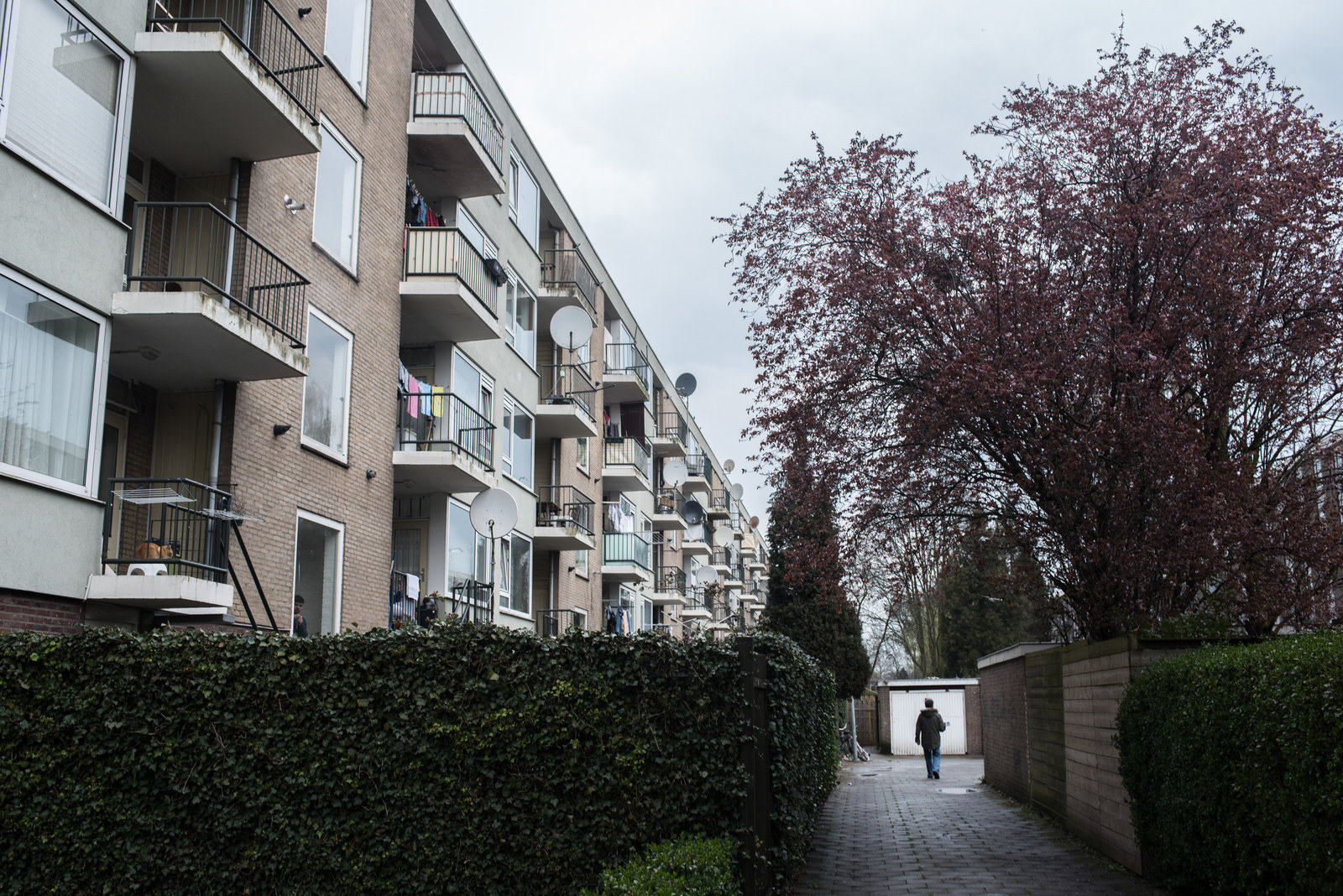 In Muslim neighborhoods, anger and alienation percolate among second- or third-generation descendants of immigrants, who feel divorced from their homelands yet not fully embraced by their new hosts. They mostly live in enclaves segregated from the mainstream of Dutch society, sprawling public housing complexes that lie beyond the city centers. Many feel they're unfairly stigmatized and rejected for jobs or educational opportunities by bigoted "natives."
Compared with their counterparts in France and Belgium, public housing districts like Slotervaart are relatively well looked after. Weeping willows grace the grassy embankments along the canals, and bike paths make their way through neighborhoods. Trash doesn't pile up, and graffiti is minimal. New construction projects provide residents evidence that the state has not abandoned their enclaves. Small police stations dispatch local beat officers — often recruited from the Muslim community — to patrol the areas.
Out on the streets of Slotervaart, Boulaiz and Simsak suddenly spotted the girl. Boulaiz approached her carefully. "Hey, where have you been?" Boulaiz asked the girl. "Haven't seen you around in a few days."
She rolled her eyes. "I was in Belgium, visiting relatives."
Later the two Street Coaches took notes, part of an attempt to identify networks and patterns within the Muslim community. "And did you see that jacket she was wearing?" Boulaiz asked.
"Yeah," Simsak replied. "What's a girl like that doing wearing a 500-euro jacket?"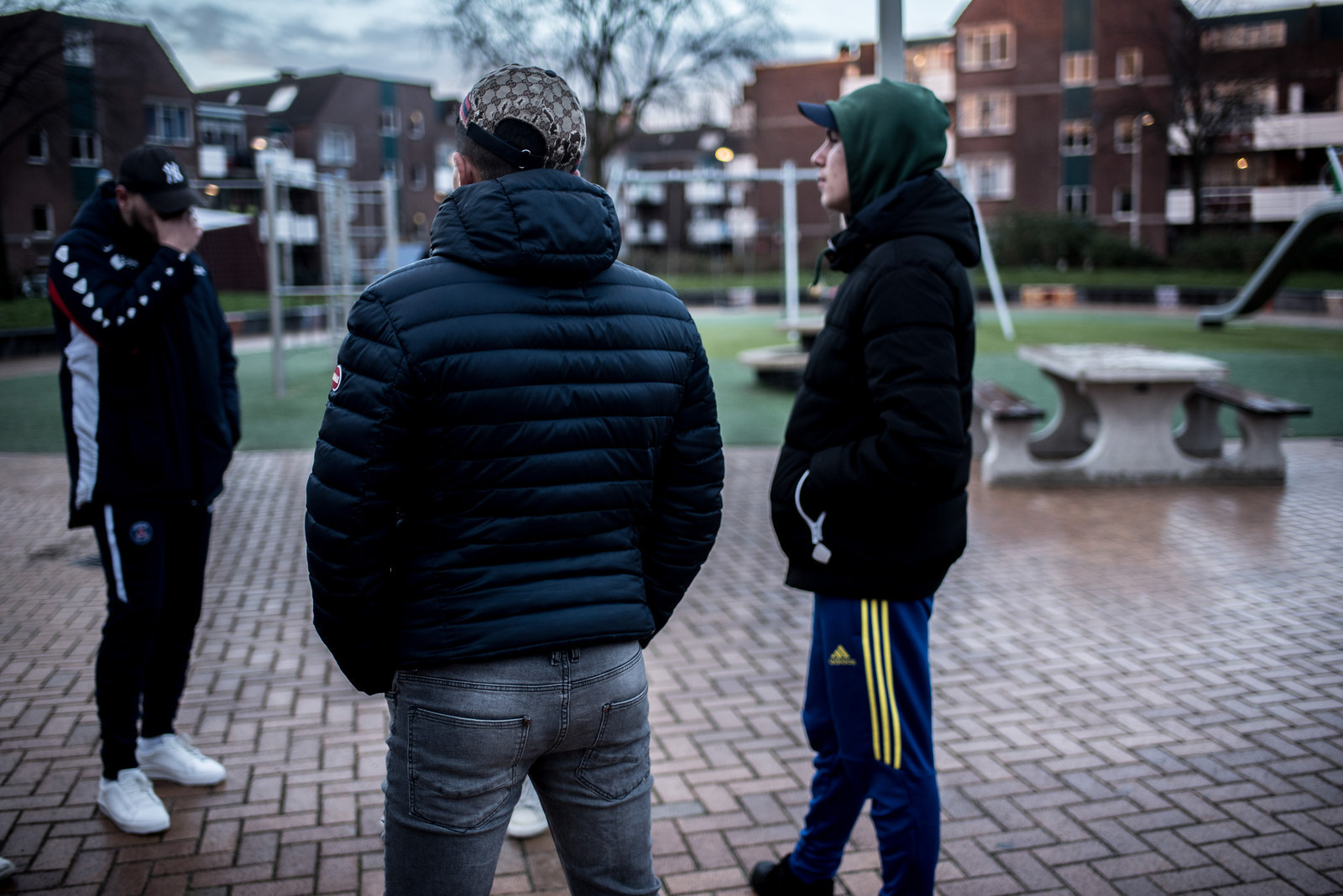 Surveillance cameras watched over the square, a small stretch of concrete pavement with a playground and some benches between looming apartment towers, where Omer, Marwan, Faisel, and a gaggle of other local teens were hanging out just before dusk. The neighborhood is Schilderswijk, in the Hague, one of country's most notorious public housing districts, known for its high rate of criminality and for some residents' sympathy for jihadi groups. Last December, a court sentenced nine men from the city to prison for trying to recruit fighters to Syria.

On this gray, blustery early spring afternoon, Zaid el-Azzouti, a 25-year-old street counselor, drew the young men closer. Azzouti works for the Voice of Moroccan Youth, a city-funded initiative that runs a nearby community center, offering everything from academic tutoring to music and theater projects. Azzouti, wearing a Yankees baseball cap and a short, bushy beard in the style of pious Muslims, regularly heads out onto the streets on a scooter, trying to reach out to troubled youth who probably won't ever step foot into the center.
"I try to connect with them," he had said earlier. "That takes time. I have to build up trust. Sometimes they fall badly. I try to watch over them."
The young men chatted and laughed, stuffing their hands in their pockets to keep warm, occasionally lapsing into the vernacular of American hip-hop culture. Omer is the smiley one, while Marwan cracks jokes, Azzouti explained. But amid the laughter and the chiding, the boys described the temptations and threats that surround them daily.
Omer pointed to a building just beyond the outskirts of the square. "Look there," said Omer, wearing a baseball cap beneath his navy blue hoodie. "Full of junkies. Not marijuana — cocaine, heroin."
A police van rolled by the square, then another a few minutes later. Tensions between officers and local youth run high. "My friend got arrested a couple of days ago," said Faisel. "He ran away and guess what the cop said? 'Stand still, cancer Moroccan.'"

"A cop called me 'piss stain,'" said Omer. "I told him, 'Ever had a look in the mirror?'"
And then there was the Syrian, a mysterious man who came to the square in late 2011 and 2012, the subject of numerous accounts after he disappeared without trace — but only after he had laid the groundwork for the recruitment of jihadis from the neighborhood. ("He came like a ghost and left like a ghost," said Bal, the Islamic scholar.)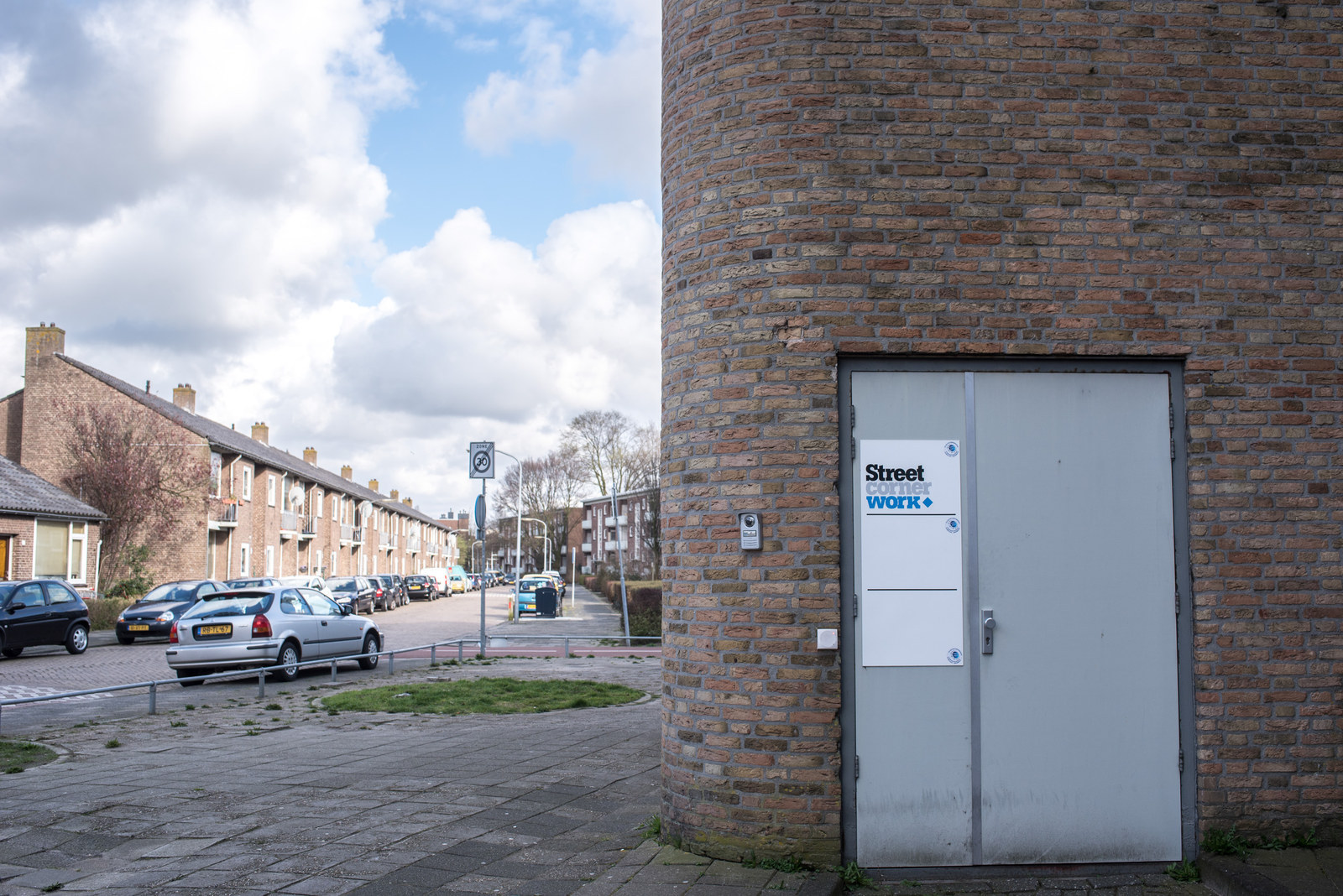 "He talked to us about religion," said Omer. "We would often play soccer with him, did some climbing and exercises. It turned out he wanted to test whether we were physically capable to go [to Syria]."
For the young men here, the lure of jihad is a palpable one. They've watched friends and family drift toward militant groups. They refer casually but ominously to local guys heading off to Syria.
"You know how it goes," said Marwan, a 17-year-old of Moroccan descent. "You go in and out and in and out of prison. At some point you start thinking, What life did I make for myself?' And then a guy comes with a good story. You are a criminal, and are not involved enough in your religion but you want to be. You'll start to believe this guy's stories and really practicing your faith in an extreme way."
"They say you can choose a house [in Syria] when you go," said Omer. "You can choose your wife and make babies with her. That might have been an appealing story, but now everyone knows you shouldn't go. You see what happened to the other guys. The brother of my friend, he was a good guy. But one day he suddenly disappeared."
Bal, the Islamic scholar serving as a liaison between Dutch mosques and the government, said the process of radicalization often starts around 13 or 14, when young people begin rebelling against their parents' more traditional ways. They smoke hash, they start having sex, they try to make Dutch friends, and they see themselves as Dutch.
But many are ultimately rejected, spurned by the mainstream. They perceive they've been denied jobs or other opportunities because of their background. When they try to reconnect to their Muslim identities, they often find the traditional version of Islam touted by mosques and their parents incomprehensible to their newly discovered Dutch selves. "When they are 20 years old, they are confronted with exclusion," Bal said. "They come back to religion. But our message is not understood by the kids."
Azzouti said he doesn't worry too much about the kids in the square. At least they're in public view. He is more worried about what he called the "4%," the 1 out of 25 young men who disappear from sight, who are impossible to reach.
"They start by hanging out with people who are peddling radical ideas," he said. "Sometimes you can't talk with the guys who have the radical ideas. They don't want to talk to you. They think they know better. They call everyone an infidel. For your own safety you have to get away. They mess with your mind."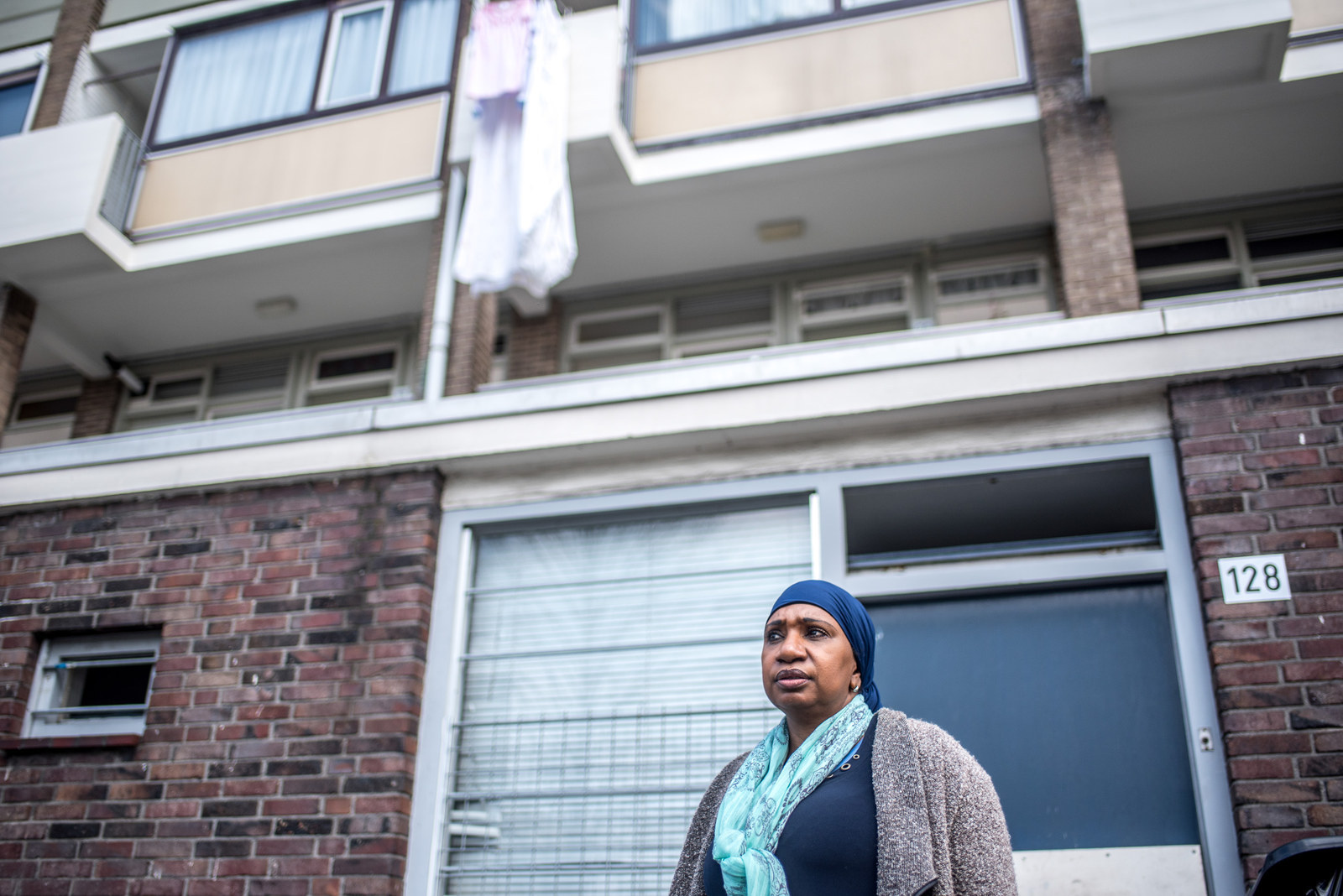 If one person stands at the intersection of the various dilemmas facing policymakers, counselors, and immigrant communities, it's Fatimazohra Hadjar. Born in Suriname, Hadjar, 54, converted to Islam when she married an Algerian man, but they divorced after he turned abusive. Hadjar subsequently began working as a volunteer with troubled kids, and then with radicalized Muslim youth. She said her outsider status gives her an advantage in gaining their confidence: "Moroccans sometimes don't trust Moroccans."

On a cloudy afternoon in April, she rose from a table at a sidewalk café in Slotervaart to embrace a middle-aged woman in a gray headscarf. They had been meaning to speak for days. The Moroccan-born woman had something urgent to tell Hadjar that couldn't be discussed over the phone. It wasn't her family that was the problem this time, she said, but a neighbor in the high-rise building where she lived. The woman had caught only snippets of the conversation, but it seemed a young man in the household was becoming more and more radical.
"Fatima, it's very disturbing," said the woman, in her forties. "The boy is fighting every day with his parents. There's screaming. They're talking about terrorism." Hadjar promised to follow up, perhaps visit the household.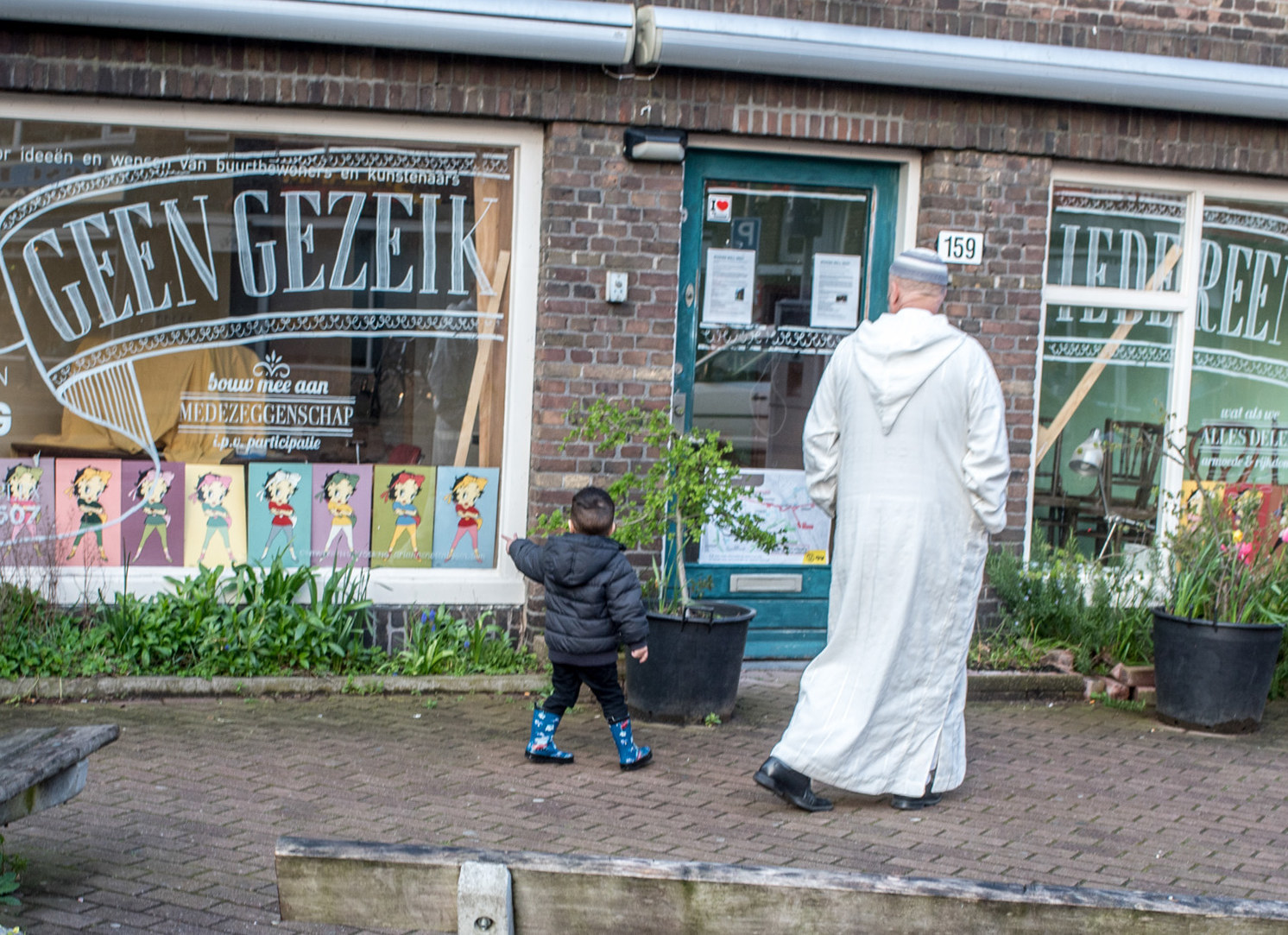 During a walk through Slotervaart, Hadjar explained the array of problems faced by families here: The parents might hail from rural Morocco, for example, while their children grow up in one of the most liberal countries in the world. "The father wants their kids to have a Moroccan upbringing," she said. "But you can't do that. The kids smoke hashish. The parents call them druggies. But it's the Netherlands. There's a lot of sexual abuse. So many secrets. So much shame."
Scores of counselors were trained to identify radicalism among troubled kids after the Van Gogh murder, and many felt the problem had been settled. But no one was prepared for ISIS. By 2013, even analysts abroad were sounding alarms about Dutch radicalism.
"How come people are born here, raised here, and then go abroad to fight?" asked Hadjar, who has frequently been called upon to counsel fighters who have returned from Syria and Iraq, served time in prison, and now need to reintegrate into Dutch society.
Hadjar's work eventually caught the attention of the Dutch Intelligence and Security Service (AIVD). The first few times they called her, she refused to speak with them, but the calls wouldn't stop, and eventually she relented. She soon found herself drawn into a world of clandestine meetings with brawny men in hotel lobbies. "They looked like macho men, fashion models," she said.
"How come people are born here, raised here, and then go abroad to fight?"
It quickly became clear to Hadjar that the information she passed on would make its way up to the higher echelons of the Dutch security apparatus, who would collate it, and present it as white papers, or charts. "We're the ones with one-on-one contact," she said. "Now they say this percentage of radicals has mental problems. This percentage has this level knowledge of Islam. This percentage has these social problems."
"They know that information from us," she said, derisively.
Late last year, Hadjar was pressured to give evidence in a case against a former fighter she had counseled. But she refused after she was told in a text message — which she said came from the AIVD — that the authorities "can't guarantee your anonymity because part of the information you provided is shared with multiple agencies."
The ground-level efforts at countering radicalization are intended as a means of prevention, and officials insist they are not using the kaleidoscopic network of organizations and workers to keep tabs on a predominantly Muslim immigrant community. "They are not reporting everything they know to the police," said Ivar Noordenbos, spokesman for the Ministry of Social Welfare, by telephone from the Hague. "But only when it comes to specific signs of a terrorist attack, or if someone is planning to go to Syria. It's not their only job to be a surveillance unit."
But community workers say that every case of potential radicalization is eventually bumped up the chain to the police.
Some critics see the Netherlands' reliance on social workers to gather intelligence as a mark of its failure to integrate its security services. "They don't have their own staff and own capabilities, so they use these street workers," said Sangar Paykhar, editor-in-chief of Hollandistan, an online journal about the Netherlands' Muslim community.
Paykhar has met repeatedly with former extremists, including fighters who have returned from abroad, who say they were stunned by the ignorance of the security officials who grilled them. He described one laughable moment, when a high-ranking Dutch security official appeared on television and was asked to analyze a video in which a group of ISIS fighters cheer "takbir," Arabic for "salute," as a child beheads a doll. "He confused the word with takfir," Paykhar said, a word that means "infidel." "He used terminology and interpreted that terminology in a way that indicated he didn't know what he was talking about. They need expertise, but on the other hand it is very difficult to recruit Muslim people because Dutch security services have this reputation and image of non-inclusivity ... Minorities don't feel comfortable going to them. That's why they have to use these community workers for intelligence."
The Dutch approach was meant to give Muslims the tools and motivation to monitor their own communities, but many, like Hadjar, fear they are increasingly being turned into spies for a potentially aggressive security state: "These guys are giving us confidential information, and we are betraying them. We are not informants. We are not the police."