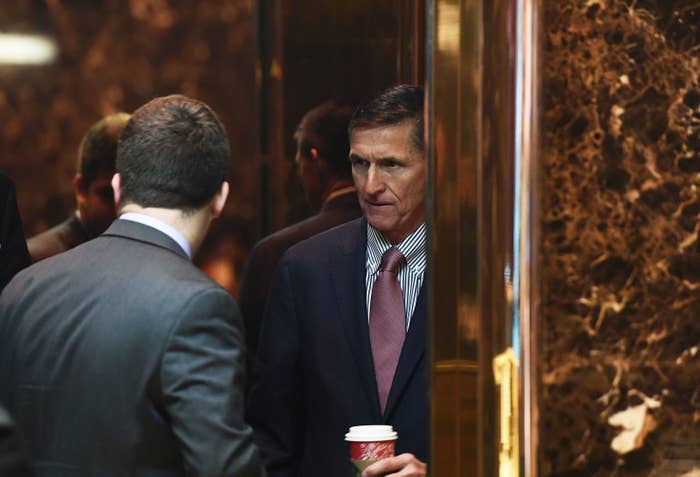 ISTANBUL — Links between a leading Turkish businessman and a top advisor to Donald Trump have raised questions about the influence that Ankara will have on the incoming administration in Washington.
Retired Lt. Gen. Michael Flynn has been floated as a possible National Security Adviser. He penned an Election Day opinion piece in the Hill arguing for better relations with Erdogan's Turkey and demanding the extradition of Fethullah Gulen, the Pennsylvania-based Muslim scholar whose movement Ankara accuses of masterminding the failed July 15 coup attempt.
The conservative news site The Daily Caller later reported that the Dutch firm Inovo BV, founded 11 years ago by Turkish businessman Ekim Kamel Alptekin, hired Flynn's Alexandria, Virginia firm on September 15 to lobby on its behalf.
The arrangement has raised questions in Washington. During the campaign, Trump railed against lobbyists and foreign influence in US politics, vowing to impose "a lifetime ban on White House officials lobbying on behalf of a foreign government."
Neither Flynn nor the Trump campaign has commented on the matter. Alptekin did not respond to several queries from BuzzFeed News but issued a statement saying neither he nor Inovo has any relationship with Turkish or US officials. He told Politico he had "no affiliation with the policies of the Turkish government" and did not ask Flynn to write the piece. "Frankly, I do not think General Flynn consults anyone before giving his opinion on national security issues," he was quoted as saying.
Alptekin is a leading Turkish businessman. He heads an Istanbul aerospace, defense and construction firm, serves as chairman of the Turkey-US Business Council and sits on the 35-member board of directors of Turkey's Foreign Economic Relations Board, an influential government-mandated organization that promotes the country's private sector internationally.
Flynn's article in The Hill was widely cited and hailed in the Turkish press. Turkey has demanded that the US extradite Gulen, calling him a terrorist. In the piece, Flynn likens Gulen to Osama bin Laden, a sentiment once expressed by Alptekin.

Adding to suspicions about Flynn's motives, months before the opinion piece, Flynn was cited in a report by Seymour Hersh alleging that Turkey had looked the other way as weapons and personnel flowed across its borders to ISIS.
On Wednesday, the Daily Caller also reported that Flynn had met in recent weeks with two Turkish-Americans it described as close to Erdogan.
But the meeting appeared to be either a chance encounter in a hotel lobby or a routine photo op that was publicized on Facebook. Though one of the men is a relative of Erdogan, the other is known as a strident secularist who has little love lost for Ankara's Islamist-leaning government, said a source close to the Turkish community in the US.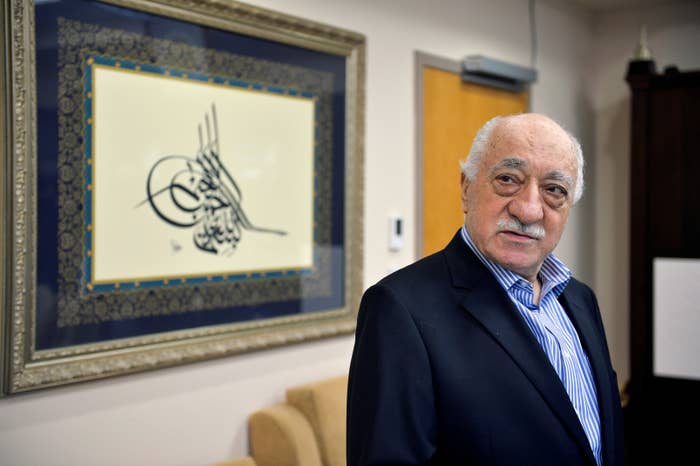 Though Flynn argued in the piece to extradite Gulen, he also condemned the Muslim Brotherhood and its Egyptian founder Hassan al-Bana, as well the late influential Islamic scholar Sayyid Qutb. Erdogan has defended the Brotherhood and spoken positively of Qutb. He co-founded Turkey's Justice and Development Party, which has some roots in the same strain of Islamist politics as the Brotherhood.

"(The content of the article) would be an insult to Erdogan himself," said Ragip Soylu, who wrote about the controversy for Daily Sabah, a Turkish newspaper close to the government. "There were some folks on Twitter saying why would you promote (Flynn's) article because he is calling the Muslim Brotherhood and Sayed Qutb terrorists."
Conservative media and at least one think-tank pundit vehemently opposed to Erdogan have been all over the Flynn story, suggesting an internecine battle of leaks within the Trump camp.
Soylu noted that Turkey has been transparent in its lobbying efforts, hiring former intelligence officials and Congressmen while adhering to US laws. He said he had recently met Alptekin, who struck him as a typical secular Turk and not of the mold with close ties to Erdogan's circle. The Turkish trade organization he heads has had troubled relations with Ankara, which favors a rival business group. "Obviously this guy tried to hire Michael Flynn for his own interests," Soylu said.
In July, two months before the lobbying deal was forged, Trump himself argued for better US cooperation with Turkey in the fight against ISIS and praised Erdogan for overcoming the coup attempt. Erdogan and his allies have strongly welcomed the rise of Trump, preferring him over Hillary Clinton.
Alpketin told the Turkish daily Milliyet that Trump would be better for Turkey's economy, arguing that free-trade policies advocated by Clinton and Obama would have hurt Turkish commerce with the EU.
"Given Trump's attitude in general, it is clear that there will a more fair and a more sincere economic relationship," he said in the interview published Monday. "We know that when Turkey knocks on the door, Trump will always be at home. In a White House where Clinton would reside, it is possible that the door would not be opened every time we would knock on the door."