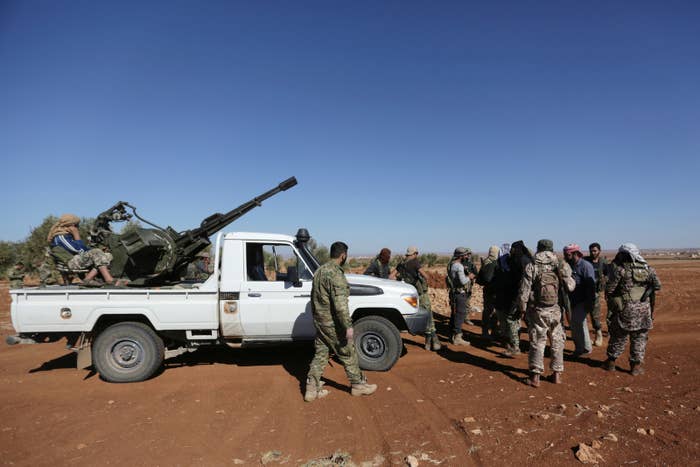 ISTANBUL — Russian and Syrian armed forces resumed ferocious bombardment on rebel-held eastern Aleppo on Tuesday, dashing to take control of new territory ahead of potential US policy changes.
The fresh round of bombing followed two weeks of relative quiet in the city and came less than 24 hours after Russian President Vladimir Putin spoke with US President-elect Donald Trump for the first time, in a discussion that included the crisis in Syria. Trump has vowed to drastically alter Washington's Syria policy by abandoning rebels fighting Bashar al-Assad's autocratic regime — and joining with Moscow to fight extremist groups.
Trump's possibly major policy shift and the distraction of last week's US election and its aftermath have ignited fierce battles for turf among major players in Syria's war. In northern Syria, rebels of the "Euphrates Shield" operation, backed by Turkey, have advanced within two miles of the ISIS-controlled city of al-Bab, a key gateway to both Aleppo and Raqqa, the de facto capital of ISIS. Meanwhile, Kurdish-led Syrian Democratic Forces backed by US Special Forces and warplanes last week began operations aimed at ultimately dislodging ISIS from Raqqa.
"The election does have an effect — everyone is on the move," said Nawar Oliver, an analyst at the Omran Institute, a think tank based in Istanbul. "Euphrates Shield is making major gains against ISIS, the Syrian regime is trying to secure what it can of Aleppo city. SDF are moving slowly and making minor gains toward Raqqa. Everyone is looking at what is happening now in northern Syria."
According to a source close to the rebels, Trump's victory left some fighters who had been trained and groomed by Americans utterly confused, wondering whether the US would simply abandon them. "Their commander's order was, 'Just take whatever you can until we see what happens,'" the source said.

Witnesses described Tuesday's bombing of eastern Aleppo, besieged for months despite an ongoing but failing attempt by the rebels to liberate it, as the most ferocious attack in weeks. One activist counted at least 25 airstrikes by mid-afternoon and at least three civilians killed. The city's 250,000 or so civilians were already suffering from lack of medicine and medical personnel and skyrocketing costs for basic provisions. "The battle to break the siege has failed and this bombing reduces the steadfastness of the city," said the activist, Milad Shihabi. "People do not have money to buy living supplies. I feel there is a genocide coming to Aleppo and the international community is watching silently."
Russia seemed to be using the campaign to showcase new weapons and weapons systems. According to Russian news agencies, Russian Defence Minister Sergei Shoigu said a naval group led by the country's only aircraft carrier, the Admiral Kuznetsov, launched Kalibr cruise missiles and that ground forces had deployed Bastion mobile coastal defense missiles — usually used during naval battles — to strike targets "deep inside Syria."
Shoigu said targets included training centers, arms depots, and weapons factories of al Qaeda–linked rebel groups and ISIS in Aleppo and adjacent Idlib and Homs provinces, even though ISIS has little or no presence in those areas. Syrian rebels said at least nine locations in Idlib province alone were struck on Tuesday.
Syrian regime and Russian warplanes have been hammering eastern Aleppo intermittently for months, despite outcries by human rights organizations, Western leaders, and the Obama administration. Trump's election will likely give the Assad regime and its Russian and Iranian patrons an even freer hand in quelling a five-year armed rebellion that began as a peaceful protest movement crushed by Syrian security forces.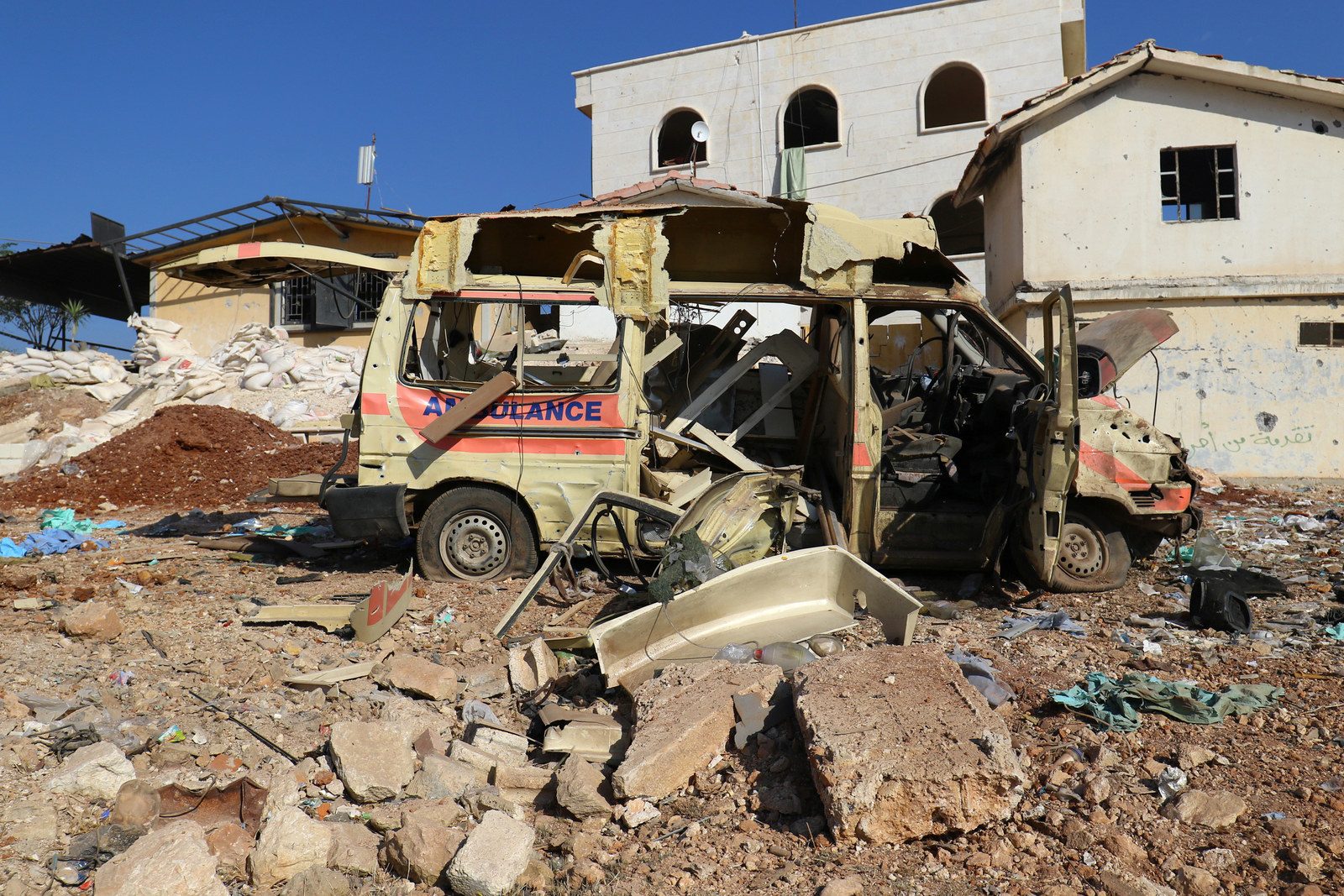 The vacuum of uncertainty created by Trump's election has ignited a scramble to create facts on the ground in Syria's heavily contested north and northeast. Regime forces, the Arab and Turkmen rebel groups, and separatist Kurds are hurrying to grab control of territory to bolster their negotiating positions with world powers and each other once a Trump administration is inaugurated in January.

These uncoordinated military moves among forces largely hostile to each other have heightened the possibility of new confrontations between the various armed forces in Syria, complicating the battle against ISIS.
Syria's rebels, Kurds, and the regime all have positions close to al-Bab. But Turkish-backed Syrian rebels, who are in control of a quickly expanding 500-square-mile border zone in northern Syria, have advanced steadily toward al-Bab in the last week, and now they say that they are on the verge of entering the city from three directions. "No more villages remain in our way," said Sadeq al-Abo, a Syrian fighter. "The ISIS fighters are running away. Some of them got killed, and the others were able to escape. Most of the ISIS fighters are running towards Raqqa."
Nearly all of Syria's armed forces seek control over Raqqa, a largely Arab city that is one of the country's most important urban hubs. Fighters under the command of the Kurdish-led SDF, backed by US military strategists hoping to choke off a refuge for ISIS fighters fleeing Mosul, said they are seeking to place Raqqa under siege. They claimed they have advanced on the city from two fronts, taking scores of villages and strategic hilltops from ISIS and killing more than 150 jihadis. "Our operations are still ongoing until we isolate Raqqa," said a statement issued Sunday by the SDF.
Munzer al-Awad and Asmaa al-Omar contributed to this report.