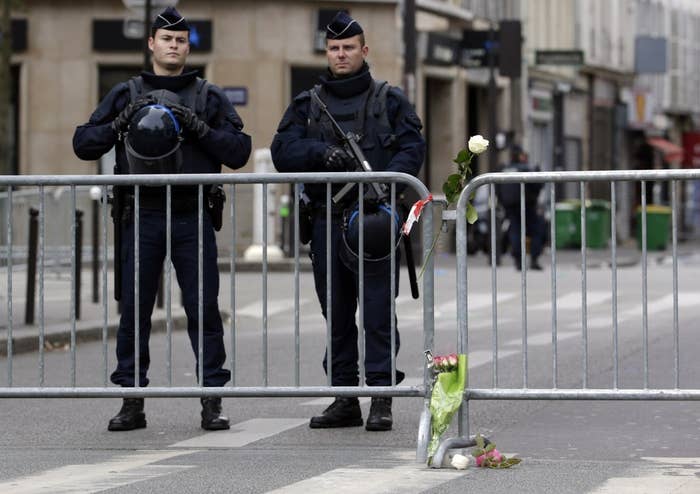 Turkish authorities said they warned France twice in the last year about one of the suspects involved in the terrorist attack in Paris, suggesting an intelligence lapse on the part of French authorities.
French national Ismaël Omar Mostefaï's fingertip was reportedly found at the scene of the Paris's Bataclan concert hall, where armed men killed at least 89 people in a massacre that was part of a coordinated terrorist strike on several sites in the French capital.
A Turkish official, revealing the suspect's dossier for the first time, told BuzzFeed News that Ankara warned French counterparts in December 2014 and June 2015 about 29-year-old Mostefaï, suspecting that he had entered Syria to join militant groups such as ISIS and was potentially on his way back to France
"We confirm that Ismaël Omar Mostefaï entered Turkey in 2013," said a senior Turkish official, who spoke on condition that he remained unidentified because he was not authorized to discuss intelligence matters. He added that "there is no record of him leaving the country," suggesting he left to join Syrian armed groups such as ISIS.
The Guardian described Mostefaï as a French-born petty criminal of North African descent who grew up in Courcouronnes, on Paris's southern outskirts. Those who knew him described him as not particularly devout, though police designated him a potential radical in 2010.
Le Monde reported on Nov. 15 that French intelligence officials believe Mostefaï entered Turkey in the fall of 2013 and was later spotted the following year in April in the northern French city of Chartres "in the company of a small group of Salafists," puritanical Muslims whose faith is similar to that of ISIS.
Turkey first tried to warn France about Mostefaï after they received a request from Paris about four other suspected French militants on Oct. 10, 2014, the official said.
"During the official investigation, Turkish authorities identified a fifth individual, Ismaël Omar Mostefaï, and notified their French counterparts twice," said the Turkish official. "We have, however, not heard back from France on the matter. It was only after the Paris attacks that the Turkish authorities received an information request about Ismaël Omar Mostefaï from France."
In revealing the information, the Turkish official said Ankara was not seeking to embarrass Paris but to set the record straight about a potential lapse in intelligence cooperation and collation.
"This is not a time to play the blame game," said the official. "The case of Ismaël Omar Mostefaï clearly establishes that intelligence sharing and effective communication are crucial to counterterrorism efforts. The Turkish government expects closer cooperation from its allies in the future."