ISTANBUL — It seemed everyone who was anyone in Turkey's elite was invited to Donald Trump's splashy new Istanbul shopping mall and towers, where Recep Tayyip Erdogan, then prime minister, now president, had shown up for the ribbon-cutting the previous day.
It was May 4, 2012, and Donald Trump arrived for the opening gala at the high-end apartment and office towers and greeted shopkeepers alongside his daughter Ivanka. They were joined by two power players in Turkey's plutocracy: Aydin Dogan, a Turkish billionaire who oversees a real estate and media empire, and his son-in-law, Mehmet Ali Yalcindag.
"This has been a labor of love," Trump told the dignitaries gathered at the Trump Tower shopping center opening. "My daughter loves Turkey, and she loves Istanbul, and she really always enjoyed coming here, and she's been here many times. Her great friend is Mehmet, who has done some unbelievable job. I just want to thank the Dogan family and everybody involved. They've really become beyond partners. They've become very good friends."
Of all Trump Organization's global dealings, perhaps none are as tangled and potentially fraught as his three multimillion-dollar business ties to Turkey, a key NATO ally and US partner in the war against ISIS that is drifting into authoritarianism under Erdogan. The licensing deals generate revenue for Trump's family and potentially align their financial interests with powerful players in Turkey's media, commerce, and politics. As in other parts of the world, there are concerns about the degree to which these Turkish deals will affect US foreign policy in the region.
Trump's ties to Turkey include licensing deals with the head of the country's largest media empire, Dogan, which includes CNN's Turkish edition and the premier newspaper, Hurriyet; its most well-connected furniture firm, Dorya, which caters to the country's most powerful institutions; and also Anar Mammadov, a billionaire executive of two Turkish construction companies who is also the son of an Azeri oligarch and transportation minister US officials suspect of corrupt dealings with Iran's Revolutionary Guard, according to leaked US diplomatic cables.
The connections place Trump squarely in the middle of Turkey's domestic battles, regional tensions, and a crackdown on the press and opposition politics, creating potential conflicts of interest or their appearance at a time when the US has sought to win Turkey's help on several Middle East crises but also to temper its repression of media and civil society.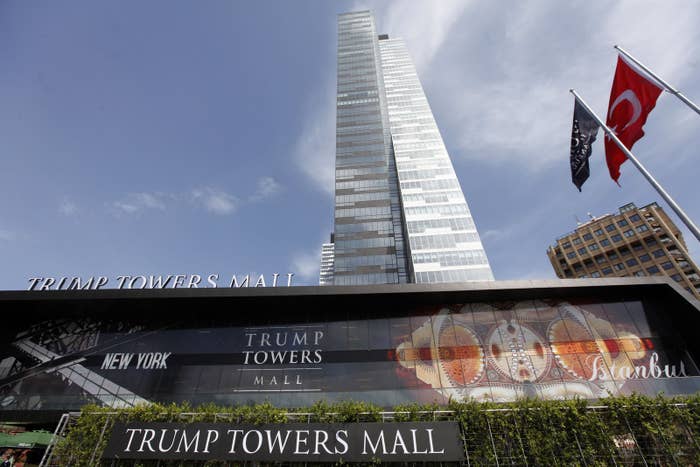 "You're dealing with a country that doesn't have rule of law or separation of powers that you had even a few years ago. So it's much more risky to do business in Turkey," said Ilhan Tanir, a Turkish journalist based in Washington, DC. "We are not going to be able to figure out which of Trump's moves or policies he's going to make for his nation's interests or for his family's interest."
Forbes magazine recently estimated that Trump's global licensing and hotel management business was worth about $123 million, a small but not insignificant component of a portfolio it estimated to be worth $3.7 billion. A 104-page financial disclosure Trump released in May valued the Istanbul deal at no more than $10 million, the Dorya furniture deal at no more than $1 million, and the Baku project, apparently stalled because of financial problems, at $323,150. Trump has said he's stepping aside from the running of Trump Organization, a far-flung multinational licensing and real estate development business that he runs with sons Donald Jr. and Eric and daughter Ivanka. But many note that the president-elect is still potentially susceptible to conflicts of interest since his long-term financial interests are aligned with those of his children.
Just how deeply Trump's main partner, Dogan, is enmeshed within Turkey's political fault lines became clear this year after hackers released a trove of emails from Yalcindag, the point person on the Trump Towers project and a close associate of Ivanka, as well as a former head of Dogan's media group. (The emails could not be independently confirmed but journalists at Dogan news outlets say they believe the emails are authentic.)
Some of the communications suggested that Yalcindag, Dogan's son-in-law, was feeding one of Erdogan's sons-in-law and the minister of energy regular updates on goings on inside the newspapers and channels. He also discussed firing Hurriyet's editor-in-chief, who has published reports and opinion pieces critical of Erdogan's government. "With regard to some mistakes and decline in newspaper sales, as you know, I have been working for months to change the editor-in-chief of Hurriyet," Yalcindag allegedly wrote to Erdogan's chief of staff on May 11, 2016. "l am doing serious work to find a person that I can totally trust."
After the leak, Yalcindag denied that he had written the letters, but also acknowledged that his private communications had been leaked and subsequently resigned from his post as head of the media group.
Several news sources reported that Yalcindag was in the audience in New York on the election night when Trump delivered his victory speech.
The Trump transition team did not reply to repeated requests for comment on the potential conflicts of interest in Turkey.
Dogan officials declined to answer questions about the Trump Towers deal. "The business relationship between the Dogan Group and Trump International continues under the same conditions as it was before Donald Trump's presidency," said a statement issued by the management of the Trump complex in Istanbul. "Dogan Group is a business organization and the current relationship is entirely business-driven. Therefore, it is not possible to establish any link between Dogan Group and the political identity of US President Donald Trump."
Another partner, Turkish interior design and furniture maker Dorya International, has been producing glitzy, Trump-branded furniture collections that often feature the brand's signature marble and gilded brass. The well-connected, private company, headed by Doruk Yorgancoglu, boasts on its website that it has furnished the offices of the Turkish presidency and Prime Ministry, as well as those of the armed forces, the Ministry of the Interior, the National Security Council, and many Turkish embassies around the world. The same page lists Trump-branded properties in Chicago, Miami, Virginia and Washington as references.
"My partner is the president of the USA," Yorgancoglu declared after the elections. He did not respond to requests for comment.
Trump's Turkish partners also expose him to perceptions of pay-to-play politics in Azerbaijan. His partner on construction of a 33-floor hotel and condominium complex in Baku, the country's capital, is Anar Mammadov, the 35-year-old scion of an Azeri family whom US diplomatic cables allege "control a significant source of rent-seeking" and who American officials suspected of corrupt dealings with a former Iranian Revolutionary Guard general. The Mammadovs also own Euroasia Investing Construction, a $75 million Istanbul-based development firm.
Mammadov did not respond to multiple BuzzFeed News requests for comment. In 2014, Mammadov was quoted as saying the Baku hotel and residential project would "bring a new generation of style, exclusivity and prestige" to the super-elite energy barons that have transformed Azerbaijan's once-drab Soviet-era capital into a glitzy enclave awash in hydrocarbons wealth.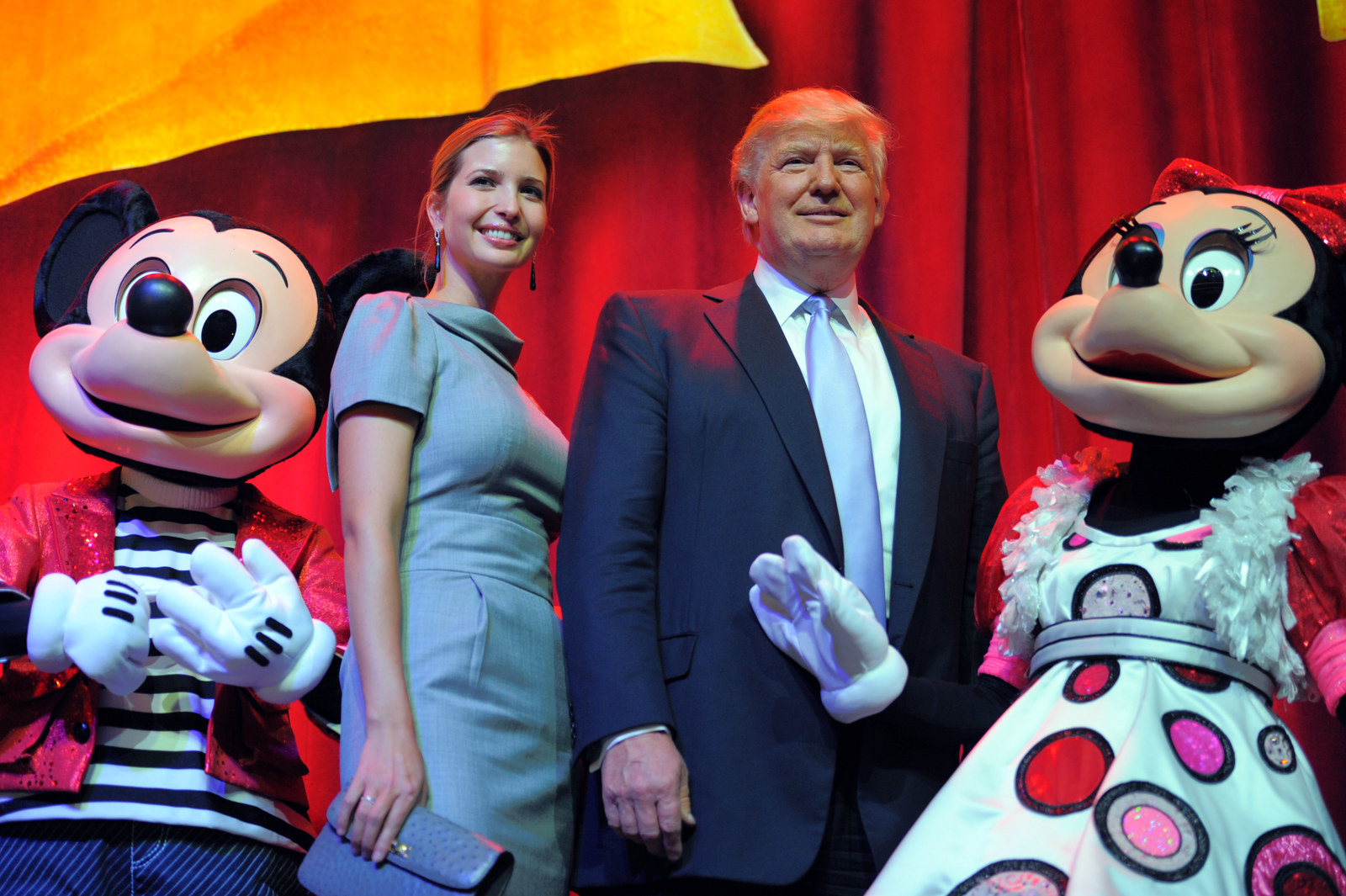 Trump himself cryptically acknowledged in a 2015 radio interview with Breitbart News that he had a "little conflict of interest" when it came to Turkey. Though he is considering turning Trump Organization's business operations over to Donald Jr. and Eric, he is also reportedly resisting calls to divest from his business during his presidency. His children have long been heavily involved in his Turkey dealings. Donald Jr. visited the country after the election in what was described as a "personal" hunting trip at the invitation of a Turkish businessman, widely believed to be Yalcindag, according to the Trump transition team and Turkish media.
Trump has yet to disclose the exact mechanics of the licensing deals he has made. Trump owns nothing under the deals, industry insiders say, and merely lends his luxury brand to hotels, golf courses, apartment complexes, and shopping centers. Typical hotel licensing deals would grant the brand, whether Trump or Hilton or Marriott, a share of proceeds contingent upon the revenues accrued by the project; as business moves up or down in places such as Istanbul or Baku, Trump's business likely stands to profit more. Every customer who books a room, holds a conference, or rents retail space at a Trump property adds to the company's bottom line.
"The fee will typically be based on percentage of rooms revenue," said attorney Scott Antel, a Dubai-based partner overseeing emerging market hotels and leisure industry deals in emerging markets at the UK law firm Berwin Leighton Paisner LLP. "There's a dual incentive. The better the hotel does, the more money for the licensor and arguably the more valuable it is for the owner of the hotel as well as the brand."
He said that he's never seen a case where there's a flat annual fee paid for use of a brand. "They're always variable based on performance," he said.
Already Trump's Washington properties have come under scrutiny for appearing to draw controversial clients, including the embassies of Azerbaijan and Bahrain, US allies with histories of human rights abuses and agendas to push specific US policies in their regions. Azerbaijan is locked in a simmering on-and-off war with neighboring Armenia, another US ally, while Bahrain's royal family is hostile to Iran.
Turkey, too, has major interests in US policy. It seeks to extradite Pennsylvania-based Turkish scholar Fethullah Gulen, who is accused by Turkish officials of masterminding the country's failed July 15 coup. Ankara also wants Washington to do more to support Arab Syrian rebels fighting the regime of Bashar al-Assad and downgrade ties to Syria's Kurds, who are a primary ally of US forces fighting against ISIS.
So far Turkey's relations with the incoming Trump administration remain largely positive, despite his calls as a presidential candidate to ban Muslim immigration, which rankled Erdogan and others in the Middle East. Erdogan was among the first world leaders to call Trump to congratulate him after his election victory. In the past, Trump has praised and questioned Turkey's leadership. "I think Turkey can do a lot against ISIS," he told the New York Times in July. "And I would hope that if I'm dealing with them, they will do much more about ISIS."
But some months earlier, he appeared to argue the opposite, suggesting Turkey was "on the side of ISIS, more or less."
The potential for uncomfortable appearances remain on both sides of the globe. After Trump's election, the newly emboldened Dogan Group accused tax inspectors who levied huge fines against the company of ties to the failed coup. Trump's pick for national security adviser, Michael Flynn, raised eyebrows in Washington by penning a fawning essay about Turkey's Erdogan after his security and intelligence firm was retained by a Dutch consulting firm owned by a leading Turkish businessman.
"It's Trump's soft belly," Ozgur Unluhisarcikli, Ankara director of the German Marshall Fund of the United States, a research organization, said of Trump's business interests in Turkey. "It's something that anyone who picks a fight with him can use."
"So long as relations between the Trump administration and the Erdogan government are going okay this will be remain a non-issue in Turkey," said Unluhisarcikli. "But if at some point relations start to sour, this will become politicized."
In many ways, Trump's business dealings in Turkey were entangled in the country's politics from the moment Ivanka Trump began talking to Yalcindag about a business project that would draw in one of the country's most well-connected contractors, Tasyapi, as well as the most powerful media player and political figure in the country, putting Trump in a position of needing to keep Turkey's leadership happy in order to maintain the viability of a set of businesses deal that will provide for his children, grandchildren and himself.
"This is as good as it gets," Trump told those assembled at the opening of Istanbul shopping plaza. "So, I just want to congratulate you. I also want to thank [Erdogan] because I know he was here yesterday for the ribbon cutting. I have to just say a little word, and it's that the prime minister is very highly respected throughout the world and in the United States. So he's a good man and he's just representing you very well."