Trump's Ban Has Crushed The Dreams Of Iranian Students Seeking Opportunities In The US
"We have not chosen where to be born. Let us choose our future."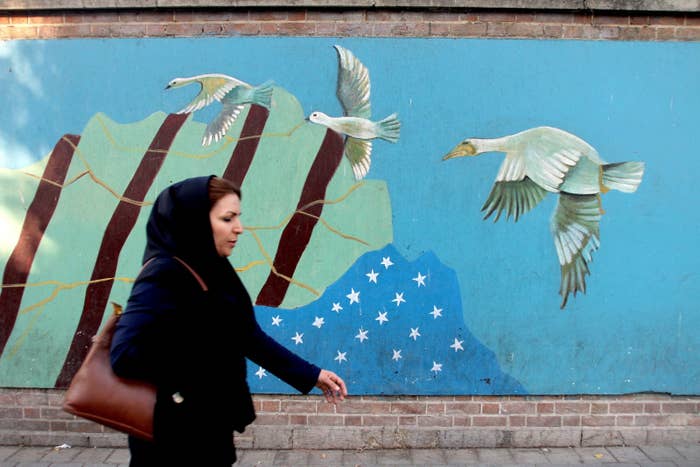 His dream was coming true. He had a master's degree in chemistry from the prestigious University of Tehran. He'd spent more than a year sending off applications to PhD programs in the US. And they were biting.
Jafar, a 28-year-old man from the northwestern Iranian city of Orumieh, was sure he'd be accepted into a prestigious program. Last year, he got an offer of admission from Georgia State University but couldn't attend because he didn't have an Iranian passport yet. This year he was hopeful he'd be accepted into an even better program.
But all his dreams came crashing to an end this week as the administration of President Donald Trump enacted a new executive order temporarily barring visas to almost all Iranians as part of an effort to prevent terrorism in the US.
Jafar was angry and despondent.
"There are thousands of Iranian students living in the US, Europe, Canada, and Australia," he said in a conversation from his hometown. "Have you ever heard of an Iranian commit terror in the US or Europe? We have not chosen where to be born. Let us choose our future."
Trump signed the order on Friday temporarily barring refugees and visitors from Iran, Iraq, Libya, Yemen, Somalia, and Sudan on Friday. Syrian refugees are barred indefinitely, but the order also struck Iranians particularly hard; it requires targeted nations to provide certain data to the US government within several months and few believe Tehran, which has not had formal diplomatic ties with Washington in decades, will cooperate with the Trump administration.
Iranians close to to the government of the moderate president Hassan Rouhani were alarmed by the decree, concerned it amounted to a heightening of tensions between Washington and Tehran.
"The combination of countries suggests that Trump's first objective from such an action has been a kind of confrontation with Iran," read one commentary in the newspaper Iran, which is close to the presidency. "Syria, Iraq, and Yemen are in the list with this assumption that they are under the influence of the Islamic Republic of Iran."

Rouhani, speaking at a tourism conference, chastised Trump for seeking to build barriers between countries in an era of globalization. "Today is not the time to erect walls between nations," he said in a speech broadcast on television.
In a statement on state media, Iran's foreign ministry called Trump's ban a "blatant insult" to Iran and the Muslims of the world. The ministry said they may take "appropriate legal, consular and diplomatic measures."
The religious and political hardliners in control of Iran's armed forces, security apparatus, and broadcast media have long been suspicious of Iranians who travel abroad to study and have sought to curtail ties between the Islamic Republic and the West. Intelligence officials often regard Iranian dual nationals or those who have studied or lived abroad as potential spies. Some Iranian officials immediately sought to use the visa ban to bash the US over Trump's decision.
"This action is an indication that the US is returning to the Middle Ages and racial, religious, and ethnic discrimination," said Hossein Naghavi-Hosseini, a member of Parliament's National Security and Foreign Policy Commission, according to the Iranian Students News Agency. "This is an action contrary to all US claims about its commitment to democracy, freedom of information, and relations between countries."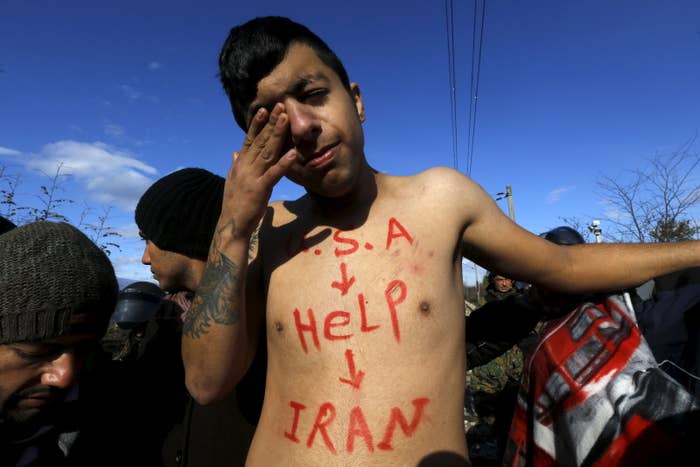 On social media, some launched the hashtag #notbanstudentvisa to draw attention to the plight of those who seek to study in the US. Iranians complained they felt stuck between a hardline, theocratic regime that discriminates against them because they aren't "insiders" who support the system and a West that rejects them because they're considered Muslim extremists.
"Almost all of the students who are trying to attend a foreign university are not pleased with the situation here and have opposite views from the regime," said Jafar, who participated in recent years in environmental protests. "Almost none of the students attending foreign universities are insiders. If they were, they didn't have to leave their homes to study thousands of kilometers far from their families. We are leaving the country because there aren't jobs in Iran. There are jobs only for insiders."
"Pharzad," a 26-year-old in Tehran with a masters degree in electrical engineering who asked that his real name not be used in this story, has spent years dreaming of studying in the US. Over the past year, he's spent money and time to take the GREs and tests proving his English proficiency in the hopes of getting into a PhD program abroad, including in Canada and Europe. But only the Americans ever got back to him. One institution, which he did not name, recently sent him an offer to attend, he said.
"US professors all know that Iranians are excellent students and 'til now they have had many contributions to academic research," he said. "We students did not do anything wrong and now we are banned because of others' mistakes. The truth is I am a Muslim, but not a terrorist."
Some worry that the visa ban will backfire by emboldening Iranian hardliners who have long argued that the US is the country's permanent enemy, and occasionally have seemed willing to confront the US militarily.
Jafar said he worried that if he couldn't study in the US he might one day end up on the front lines against American forces.
"My whole future is being jeopardized," said Jafar. "If I don't gain an admission offer from a university for fall 2017. I will have to attend military services for 21 months. Instead of studying in a world class university, I will be serving in the military."