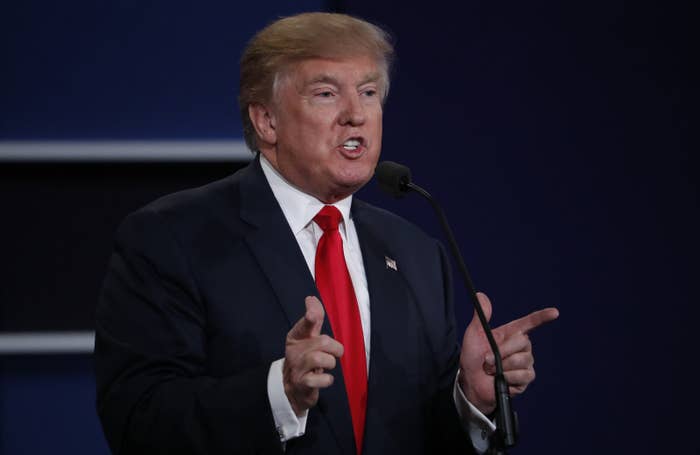 Donald Trump found an unlikely supporter of his contention during Wednesday's presidential debate that the Obama administration launched an offensive to clear ISIS out of the Iraqi city of Mosul to help Hillary Clinton's campaign: Iran.
Just hours before Trump accused the US government of timing the Iraqi-led offensive to retake Mosul from ISIS to help Democrats retain control of the presidency, a high-ranking Iranian military official made the same accusation.
"American Democrats needed this operation to win the presidential election," Maj. Gen. Yahya Rahim-Safavi, the former commander of Iran's elite Revolutionary Guards, and now the senior military adviser to Supreme Leader Ayatollah Ali Khamenei, was quoted as saying by the official Islamic Republic News Agency and other news organizations.
ISIS seized Mosul in a lightning June 2014 offensive that stunned the world. Iraqi forces launched a multi-pronged offensive to retake the country's second largest city early Monday morning. Trump, during a rambling discussion of the ongoing Mosul operation during the debate, accused the Democrats of timing the offensive to help Clinton.
"The only reason they did it is because she's running for the office of president and they want to look tough," he said. "They want to look good."
Clinton refuted Trump's allegation as one of many "conspiracy theories" he has been "spewing for quite some time."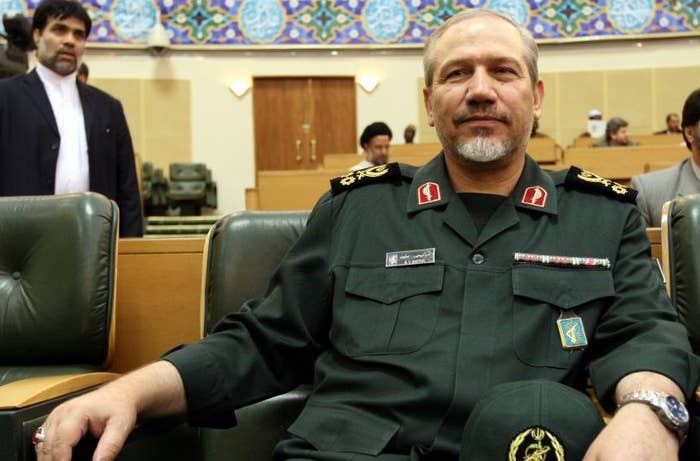 Allegations that Iraqis were pressured or chose to launch the Mosul operation to bolster Clinton's electoral prospects have been swirling around social media circles for several days. But neither Trump nor Rahim-Safavi nor anyone else has cited a single fact to back up the contention. It appears to be part of a wave of reflexive anti-Americanism that brings together far-left and far-right, uniting the likes of Trump, Khamenei, Russian president Vladimir Putin and the Brexit campaign in a "post-fact" world lamented by cultural critics.
Western diplomats say the Mosul operation also presents enormous risks for Clinton's campaign. Should the offensive stall badly or yield large numbers of casualties, it could underscore the former Secretary of State's foreign policy failures and chip away at her already significant lead in polls.
In the run-up to the Mosul operation, Iraqi security and political officials brushed aside any suggestion they were considering US electoral calendar in the timing the long-planned assault. With November and December nighttime temperatures dropping into the 30s and 40s, Iraqis worried that delaying the operation could exacerbate any humanitarian fallout. Relief organizations say they are anticipating hundreds of thousands of people to be displaced by the Mosul fighting.
The accusation that the US could manipulate Iraq for the sake of the Clinton campaign also contradicted Trump's other big criticism of US Iraq policy — that Washington had handed the country to Iran on a silver platter.
"Iran should write us a letter of thank you," he said. "So we're now going to take Mosul and you know who's going to be the beneficiary? Iran."
Iran's contention that Iraq launched the Mosul operation to please Washington may also hurt Tehran's relations with Baghdad. By calling them American dupes, Rahimi-Safavi risks insulting the young Iraqi men now sacrificing their lives in a war to defend their own homeland against ISIS.