This Is What's Behind Russia's Push Into Syria
Rising warlords under Bashar al-Assad's command pose as much of a threat to him and to Moscow's interests in Syria as the rebel groups fighting him.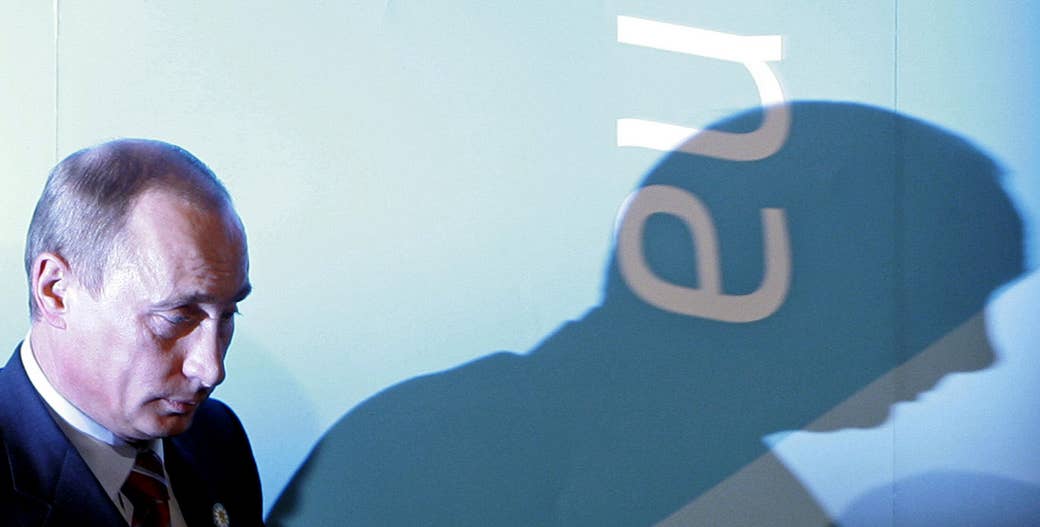 ISTANBUL — At the heart of Russia's decision to deploy additional troops and aircraft to the northwest of Syria is a burly middle-aged man known popularly as al-Nimr, Arabic for "the Tiger."
On the streets of the pro-regime city of Tartous, a stronghold for members of President Bashar al-Assad's Allawite faith, drivers have begun placing his posters on the windows of their cars, replacing those of his boss back in Damascus. A Facebook page has been launched in honor of the commander, who is said by Syria watchers to have masterminded the strategy of dropping barrel bombs on civilian targets in rebel-controlled areas.
"Over the last year there has been less and less attachment to the government," says Tariq Ahed, a 28-year-old onetime activist who left Syria's pro-regime northwest coast for Turkey less than two months ago. "Bashar Assad is just an image, rather than a leader. It's no longer about him."
The rise of Col. Suheil al-Hassan, or "the Tiger," and other warlords in the northwest heartland of Assad's Allawite community shows a fragmentation within the regime that may be one reason Russia decided suddenly this month to boost its military presence in Syria, especially in the northwest where it has operated a small naval facility for more than 40 years: to throw Assad a lifeline and decisive role in Syria as the regime shows signs of disintegration from within and pressure from rebel groups.
"We support the Syrian government in its efforts against terrorist aggression," Russian President Vladimir Putin said at a security summit in Tajikistan's capital, Dushanbe, on Tuesday. He added that Russia would "provide and continue to provide the necessary military and technical help, and call on other countries to join us."
"If Russia didn't support Syria, then the situation in that country would be even worse than in Libya, and the flow of refugees would be even greater," Putin said.
Though Moscow publicly insists it is not wedded to Assad's rule, it has acted consistently to bolster it in the years since the uprising began. "The Russians understand something very simple," said Emile Hokayem, senior fellow at the International Institute for Strategic Studies. "If you pull out Assad, you're left with a bunch of Allawite warlords.The point is, Assad is the regime; without Assad there is no structure to protect their interests."
Talk of fragmentation within the regime and among its supporters has repeatedly surfaced during Syria's complicated civil war, which began as a peaceful uprising against the Assad clan's four-decade rule and evolved into armed rebellion in which extremist factions gained the upper hand.
But there have been many recent signs of anxiety from within the regime itself and among its backers as rebel groups advance on the capital. Even Assad himself conceded in an extraordinary speech earlier this summer that he was having trouble coming up with enough troops to defend the territories he holds, which amount to perhaps no more than 20% of the country. In addition to Russia's injection of arms and troops, Iran appears to have also bolstered its presence in Syria with additional advisers and military personnel, who regularly show up back in Iran in flag-draped coffins. Tehran recently unveiled a peace plan that calls first and foremost for the prevention of a power vacuum in Syria and recognition of "the pivotal role of Assad."
"Bashar Assad is just an image, rather than a leader. It's no longer about him."
Russia's plans for Syria remain obscure. Yevgeniy Satanovskiy, head of the Middle East Institute, said in a television interview on Sunday that Syria, Iran, and Iraq are receiving and will continue to receive additional weapons and ammunition from Moscow along with Russian instructors. Russian officials say their support is part of their long-standing backing of Assad, but have spoken ambiguously when pressed on the intentions of the recent buildup. Nikolai Bodganovsky, first deputy commander of Russia's general staff, told reporters on Wednesday that Moscow had no plans to set up an air base in Syria, but said that "anything can happen."

Russia has long voiced fears over the rise of Islamic extremist groups in the Middle East. Foreign Minister Sergey Lavrov said in July that over 2,000 Russian citizens are fighting for ISIS, while analysts suggest the figure may be several times higher.
"ISIL is indoctrinating and training fighters from many countries of the world, including, unfortunately, European countries, and Russia, and many former republics of the Soviet Union," Putin said in Dushanbe, using the Russian acronym for the Islamic State group. "Of course, we are concerned about their possible return to our territories."
The militants themselves say they are setting their sights on Russia. In June, the Caucasus Emirate, Russia's largest militant group, swore allegiance to Abu Bakr al-Baghdadi, ISIS's self-proclaimed caliph. A month later, ISIS launched its own Russian-language propaganda channel and social media operation to recruit fighters from the region. Nikolai Patrushev, Russia's security council chief, claimed in July that there was "no possibility" of stopping the flow of Russian speakers to Syria and blamed U.S. support for rebel groups fighting Assad for encouraging the group's rise. Press reports, however, suggest Moscow may be allowing known jihadists to leave for Syria in the hope they do damage there, rather than Russia, which has suffered a number of devastating bombings in recent years.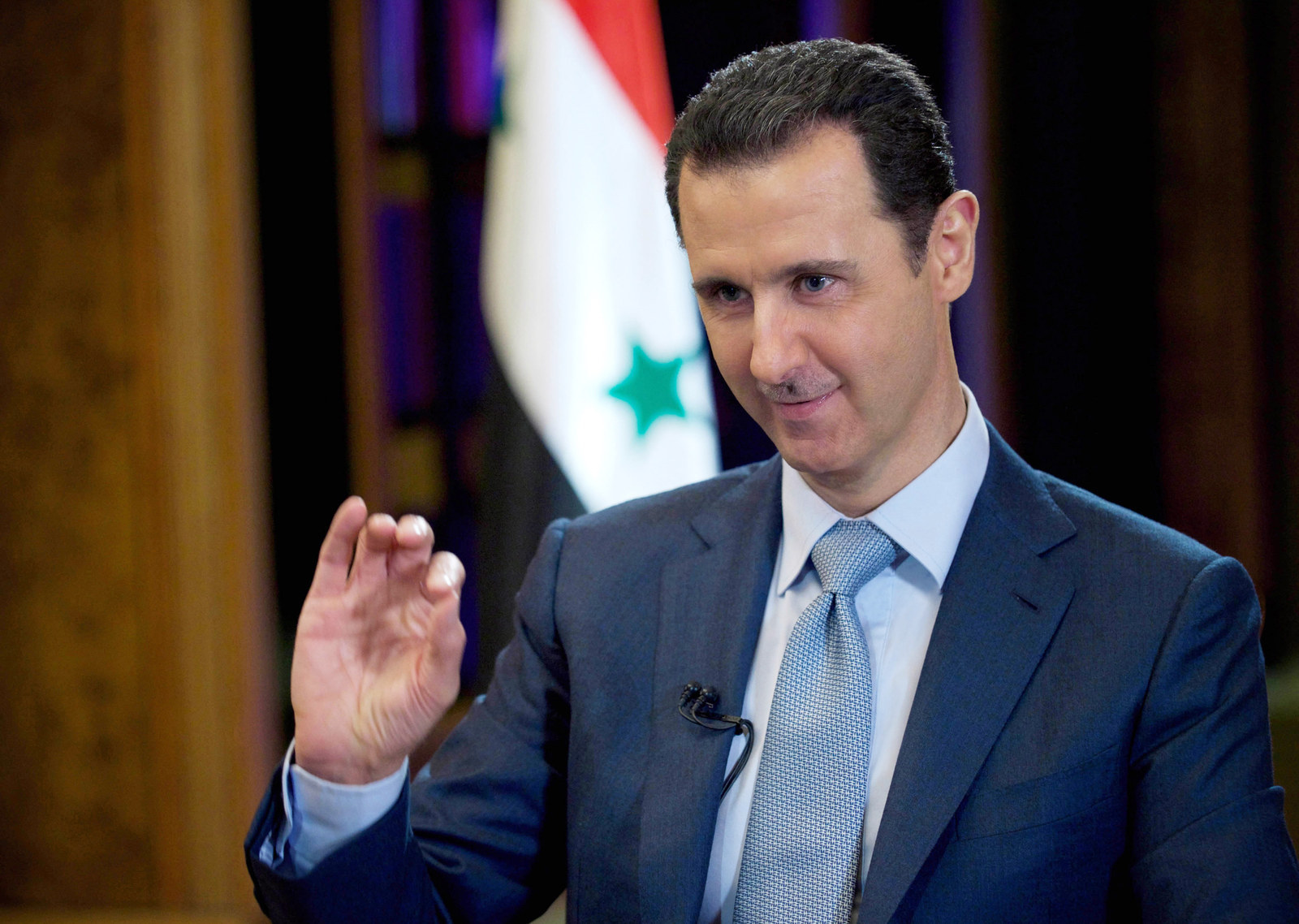 Some experts have questioned whether Russia has the intent or wherewithal to up its involvement in Syria enough to change the situation on the ground significantly. "The so-called 'Syrian express' is departing more often and the timetable has changed, but Putin is a very cautious man," said Ruslan Pukhov, director of the CAST think tank and member of a public advisory board to Russia's defense ministry. "It's unimaginable that he would send Russian troops to fight in Syria."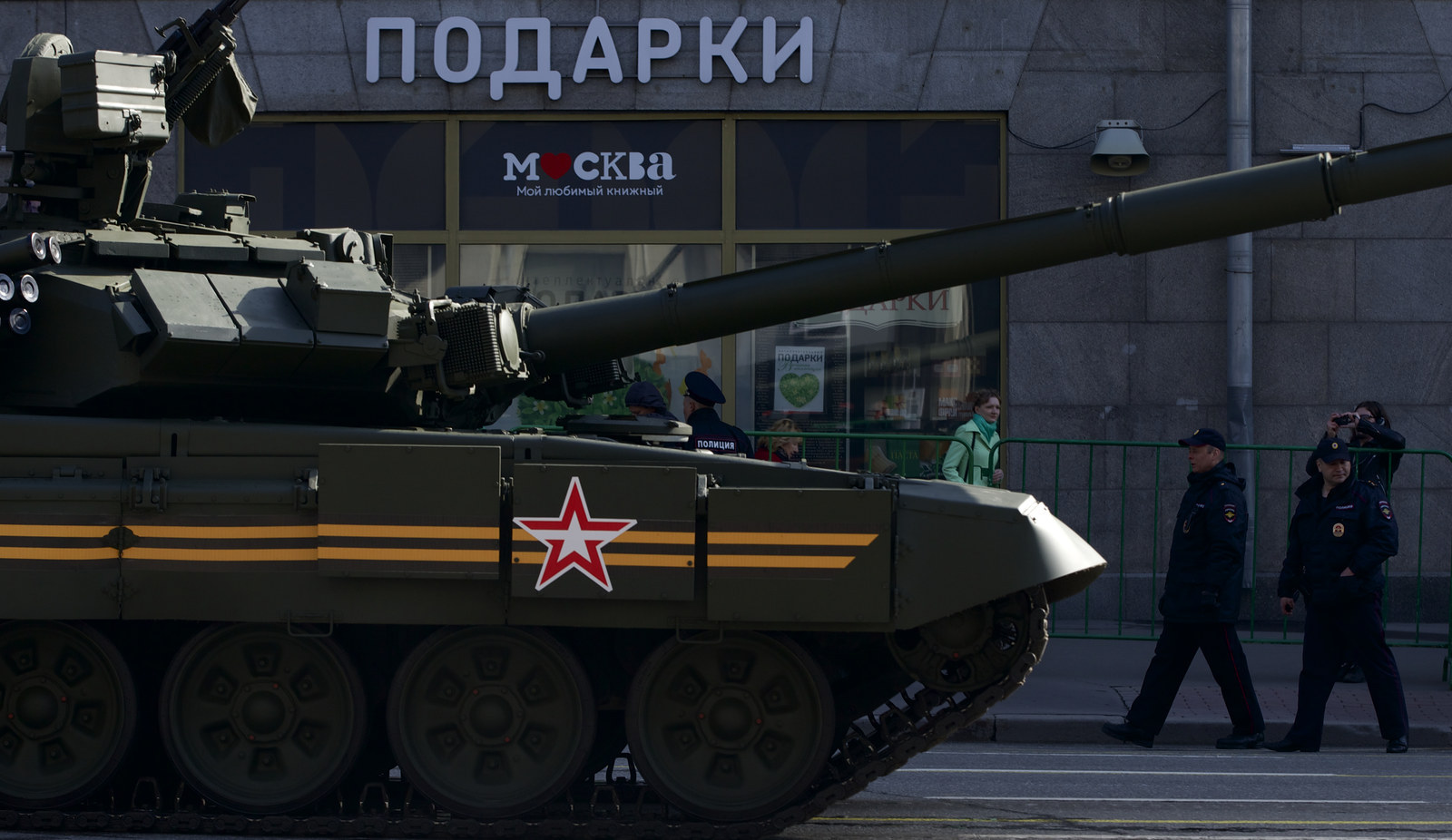 Putin may see Syria's disintegration and its attempts to stop it as an opportunity for Russia to rehabilitate its global standing, badly damaged by its role in the war in Ukraine. He is to make his first speech in a decade at the United Nations General Assembly on Sept. 28, and is expected to propose a new coalition to fight the spread of Islamic extremism. In Dushanbe, Putin said that the coalition "has to unite everyone who is committed and prepared to commit to the struggle against terrorism, as the armed forces of Iraq and Syria itself are already doing today." Putin added that it would be "impossible" to defend Syria against "destruction, slavery, and barbarism" without Assad's support.
In an interview with Russian media on Tuesday, Assad echoed Putin's comments by claiming Western countries' support of Syrian opposition groups was the cause of Europe's refugee crisis. "As long as they follow this propaganda, they will have more refugees," Assad said. "If you are worried about them, stop supporting terrorists."
The reports of increased Russian military deliveries came just weeks after Turkey announced a decision to allow the U.S. to fly warplanes into Syria on sorties against ISIS. Russia too claimed it was attempting to bolster the regime in the fight against extremists, which to Moscow often includes U.S.-, Turkey-, or Arab-backed rebel groups seeking Assad's downfall. And few doubted that the Russian move was part of a regional chess game it believes it is playing against the U.S.
"By intervening in Syria now they make sure that whatever unfolds, they will be at the heart of the next phase; it gives them leverage," said Hokayem. "It is deterring and constraining Western options."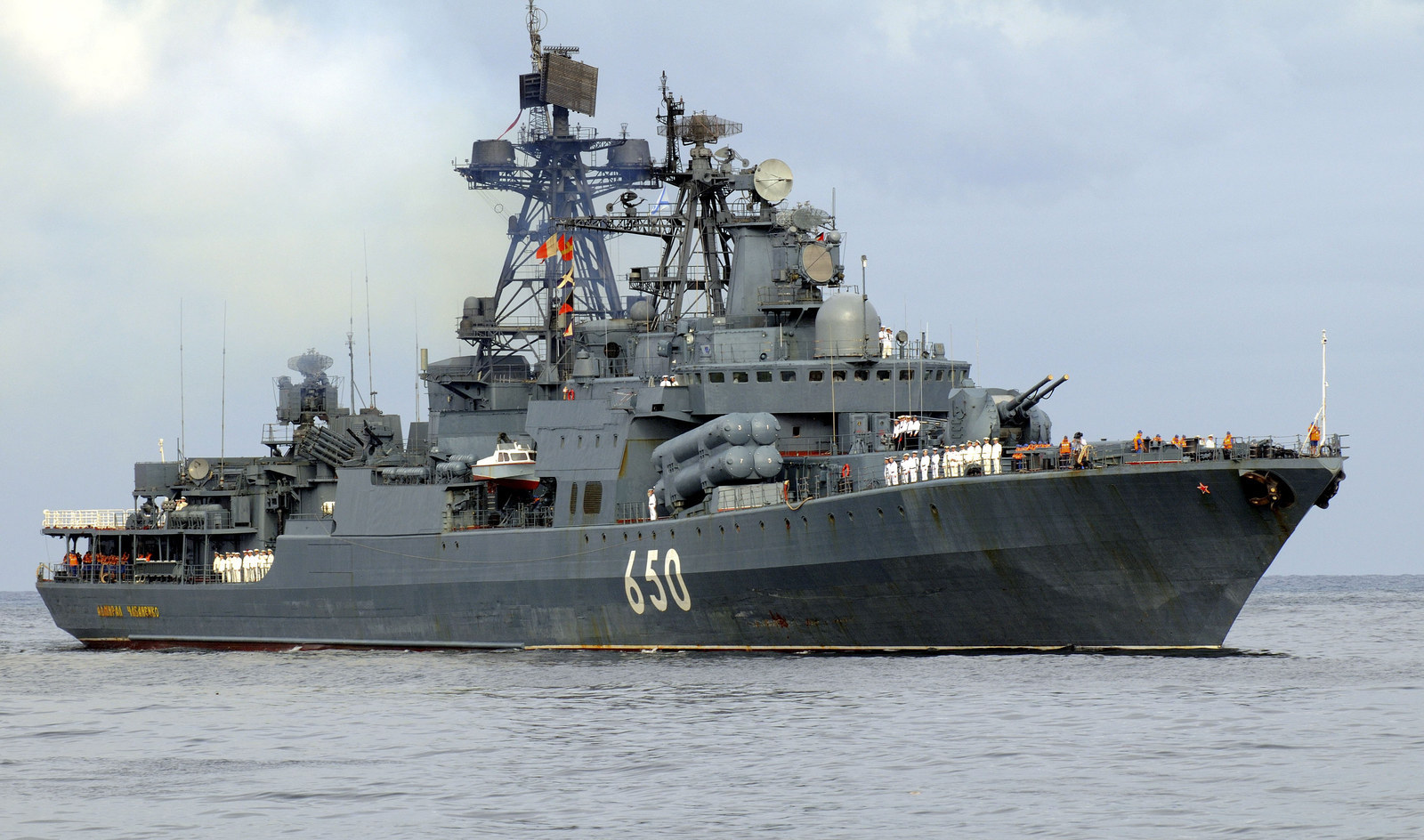 Forging a broad coalition against ISIS would be a huge diplomatic win for Putin, whose international reputation has been obliterated by his intervention in Ukraine. Though U.S. President Barack Obama said in July that the Assad regime's setbacks offered "an opportunity to have a serious conversation" with Russia, the surprise military deployments to Syria are exacerbating bad faith that has colored his relationship with Putin throughout his presidency. John Kerry, the secretary of state, has expressed his concern over the Russian buildup to Lavrov, his counterpart, three times in the last 10 days.

Fyodor Lukyanov, a well-connected foreign policy analyst, wrote in Russia's government newspaper on Tuesday that the U.S. and Russian positions were too far apart to make a united front likely. "[U.S.] opposition to Moscow is defined less by a desire to remove Assad than it is by fears that Russia will strengthen its position in the region too greatly," he wrote. A campaign led by Russia alone, however, would encounter serious difficulties, Lukyanov added. "There's no guarantee of success, especially when you take the highly complex situation on the ground into account, where everyone is fighting each other and turning against each other."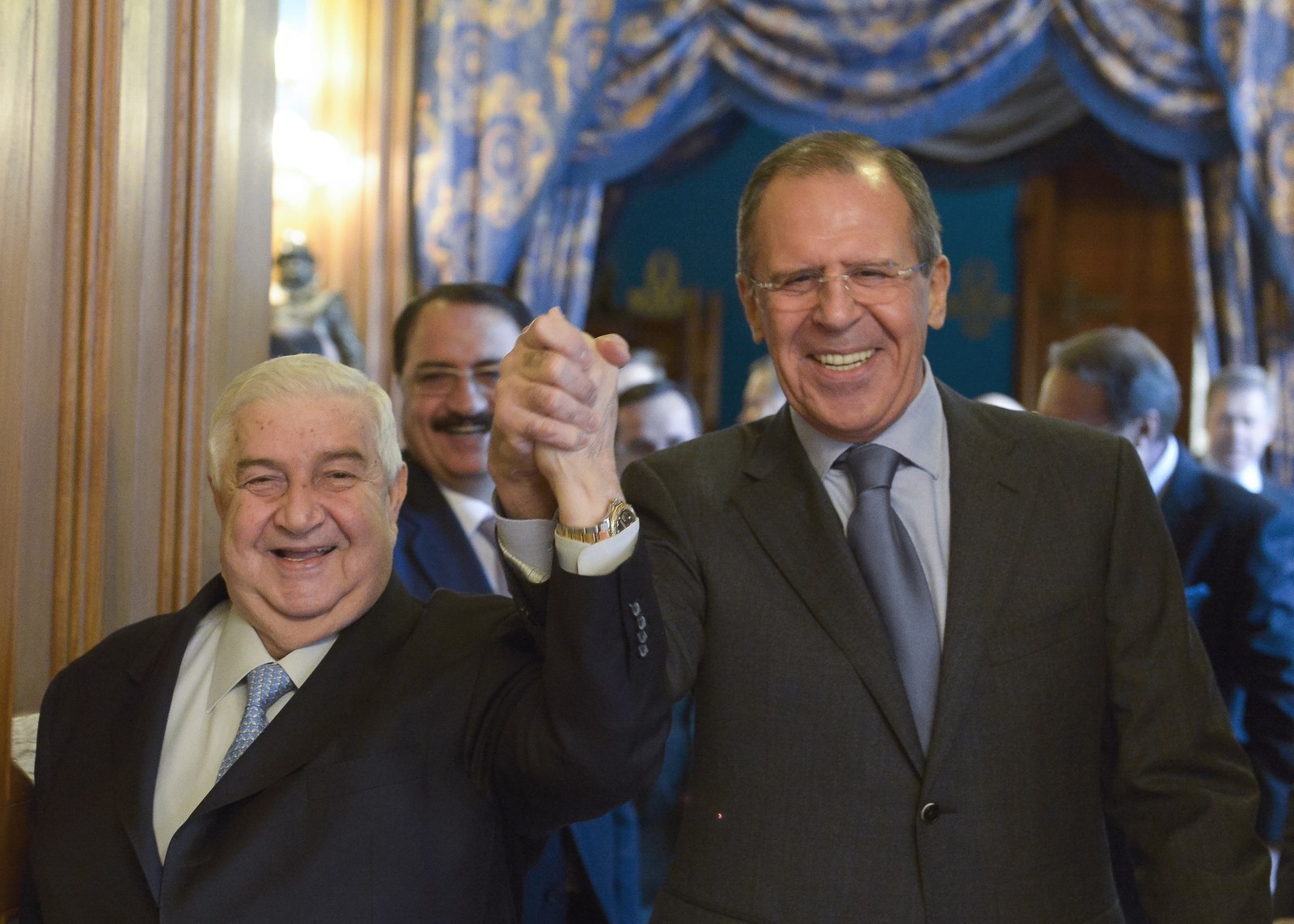 But the bolstered Russian intervention also gives Assad a show of support as his popular bases of support cast about for other alternatives. The civil war has created a system of regional commanders who for now remain connected to Assad. But some describe discontent. "Some people never liked Assad and his family," said Ahed, himself a member of the Allawite minority. "The middle class don't like him and his family. They don't say anything out loud because they need him and fear without him everything would collapse."
Reports of fragmentation among Syria regime supporters abound. Members of the Druze minority, which has long cautiously supported the regime, have reportedly seized control of the southern city of Suwayda, taken up arms, torn down statues of Assad's father, and barred any other armed force from entering after the assassination of a local militia leader, Wahid Beloos, who ran afoul of the regime. "He started saying no one should be able to force anyone to serve in the regime's army unless they wanted to and people shouldn't be arrested for refusing to fight," said Obeida, a Druze opposition radio broadcaster in Turkey who asked that his last name not be published.
"So long as the Tiger is there," one supporter said, "it's enough to decide the battle."
Aid workers report an increased flow of refugees departing Syria from pro-regime districts. "A lot of Allawite people hate Bashar but they cannot tell the truth," said Ammar Martini, a leader of Orient for Human Relief, a charity that helps Syrian refugees. "We see a lot of the Allawites get out, and perhaps half of them were working with the regime."
Those Syrians stuck inside the country look to be hedging their bets, by turning to local commanders such as Hassan. On his Facebook page, with more than 25,000 likes, fans gush with admiration for him "So long as the Tiger is there," one supporter said, "it's enough to decide the battle. His name frightens them more than any weapon."
A veteran of the Syrian air force as well as its notorious intelligence service, Hassan has reportedly been trained as a commando. Hokayem described him, said to be in his mid-forties or early fifties, as "infamous" in Syria, the man who came up with the scheme to load barrels with explosives, nails, and metal fragments, and then dispatch helicopters to light them and drop them on rebel-controlled districts of Aleppo and other cities, killing far more civilians than combatants.
"He's a folk hero," he said. "He shows up on the battlefront. He is ruthless. Bashar and [his brother] Maher don't show their faces on the front lines. A lot of the Allawites are wondering why they are spilling blood for the regime."
For now he poses little direct threat to the regime; he's been denied access to heavy weaponry and tanks, said Ahed, a Tartous Allawite who travels between Turkey and Syria. But a few recent outbreaks of protest hint at the threat lurking beneath the surface. "The Allawites trust Assad for now, and some are still convinced that he is fighting terrorists and that he's winning," he said, speaking on the condition his last name not be published for fear of persecution inside Syria. "But with the increased number of dead bodies coming back from the front, people are starting to get worried, and even angry."
Max Seddon is a correspondent for BuzzFeed World based in Berlin. He has reported from Russia, Ukraine, Azerbaijan and across the ex-Soviet Union and Europe. His secure PGP fingerprint is 6642 80FB 4059 E3F7 BEBE 94A5 242A E424 92E0 7B71

Contact Max Seddon at max.seddon@buzzfeed.com.