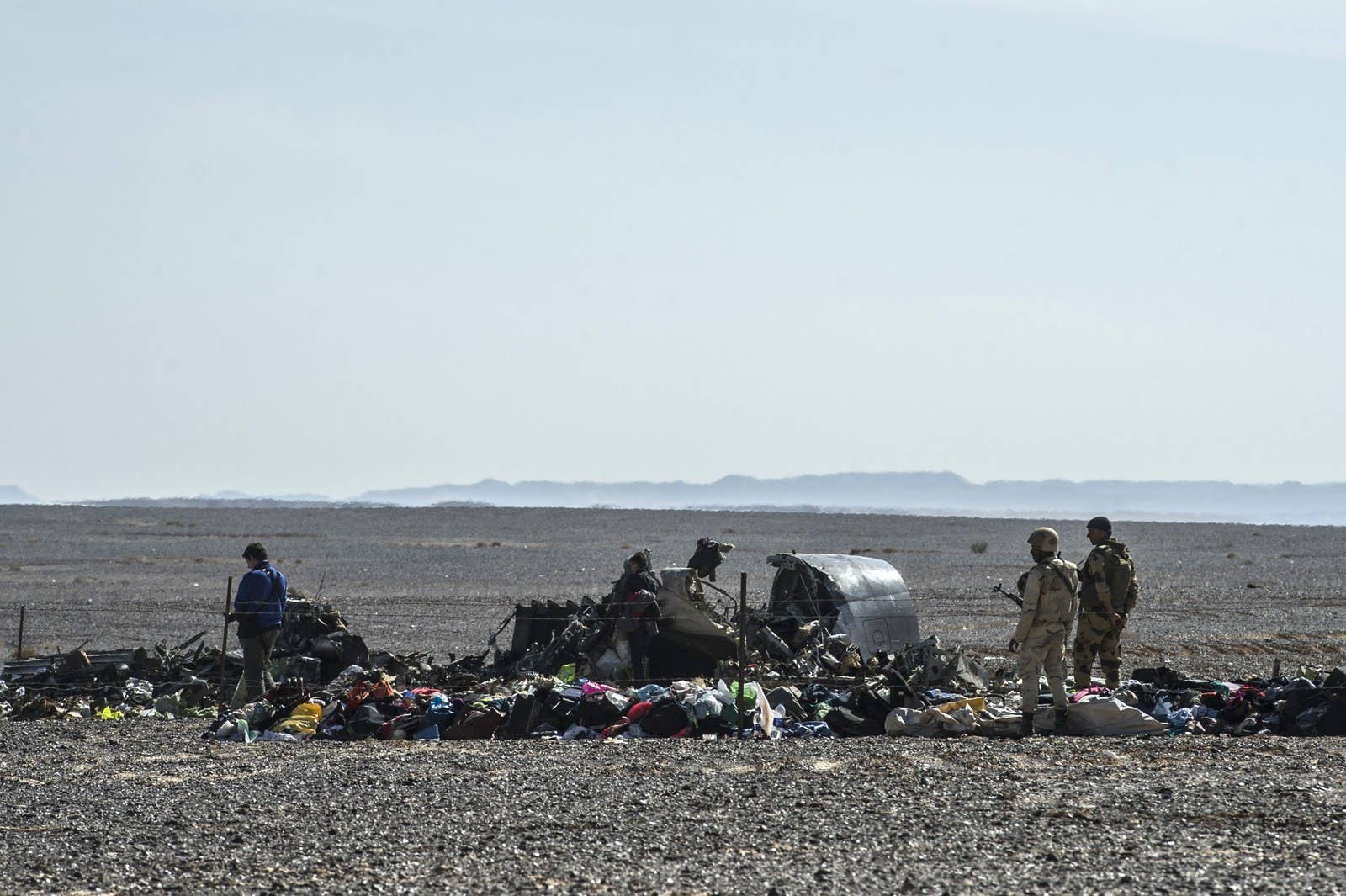 CAIRO — His killers knew who he was and where he was going.
Hisham Barakat, Egypt's top prosecutor, was driving away from his home in an upscale quarter of Cairo's Heliopolis District. The force of the blast that struck the highest-ranking Egyptian official assassinated in decades shattered windows for blocks around. It was a clean hit. No one else was killed and no suspect was caught.
"The sound was horrible," recalled Mona Murad, 58, the owner of a nearby women's clothing store that was destroyed in the blast on June 29. "I was in the street. People were telling me, 'Your shop is burning.'"
No one claimed responsibility for the attack, but it came amid a string of operations by ISIS's branch in Egypt. ISIS thrives in collapsed states such as Syria, Iraq, Libya, and Yemen, where it seizes control of territory and resources and attempts to set up its 21st-century version of the medieval Islamic Caliphate. But ISIS's operations in Egypt provide a blueprint of how it can absorb a knowledgeable local jihadi group — in this case the Sinai-based Ansar Beit al Maqdis — to make its presence felt in countries that are not war zones. The local groups give ISIS and its ideology global reach. ISIS supplies Ansar Beit al Maqdis with weapons through smuggling networks and inspiration to roil a flailing state.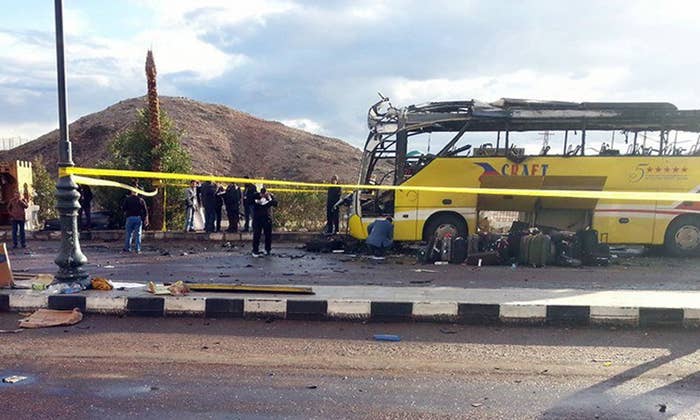 "Like a multinational company, the jihadis merge with ISIS, mostly because of the media, finance, logistics, and manpower it can provide," said retired Egyptian Interior Ministry Gen. Hussein Hamoudeh. "They take the trademark of ISIS in the terror war. But it's not just a brand. You have to take up the Daesh thinking," he said referring to the group by its Arabic acronym.
The Egyptian jihadi group Ansar Beit al-Maqdis announced its merger with ISIS in November 2014. The killing of Barakat last summer came days before a multipronged attack on security forces that was among the first warning signs that ISIS's Egyptian branch, called Wilayat al-Sina, or Sinai Province, was gathering momentum. In recent weeks, ISIS in Egypt has killed four soldiers in western Cairo and bombed judges in a hotel often used by foreigners and dignitaries in the northeast Sinai town of Arish. That was in addition to one of its most spectacular claimed attacks: the downing of a Russian civilian plane that killed 224 passengers and crew.
Though attacks in Egypt are down numerically and armed forces say the number of militants killed has increased, the attacks by Sinai Province have become more effective, thanks in large part to the local political knowledge of the ISIS branch and Egyptian security forces' over-reliance on airstrikes and conventional military means to eradicate the group. The group has badly damaged the country's economy and the reputation of its security forces. Tourism has plummeted since the downing of the jet. The Egyptian pound is trading at a 25-year low and stock market has drooped.
Mostly tribal bedouins, Sinai residents have long resented their neglect and alleged abuse at the hands of the Egyptian state and security forces, which recently uprooted thousands of people from their homes in the name of bolstering security. Militant Islamic groups have for decades fed off the Sinai people's deep economic and social malaise. Now ISIS is doing the same. "Sinai Province knows the areas in which they operate very well," said Janet Basurto, security coordinator for Plan, an organization that advises charities operating in the Middle East. "They are exploiting people's grievances. They're at the point of winning hearts and minds, and they're doing it effectively."

"They're at the point of winning hearts and minds, and they're doing it effectively."
Egypt's security forces have long been battling Islamist militant groups in the Arab world's most populous, and arguably most influential, nation. A 2013 coup which toppled the elected Islamist government of Mohamed Morsi and his Muslim Brotherhood organization spawned dozens of new and small militant groups. Security forces have eradicated a few using law enforcement and counterinsurgency tools rather than the airstrikes and tanks used in Sinai. Egyptian authorities have sought to evolve their tactics in the Sinai as well, with some success, say experts.
"In the past we had situations where tribal leaders and civilians were torn by pressure from terrorists groups and, on the other hand, by the government trying to collect information," said Gamal Sultan, a security expert at the government-backed Ahram Center for Strategic Studies. "The situation looks different because the government has been able to reassure those people of their security."
But ISIS has been effective at giving its local branches enough leeway to adapt to specific situations. In western Syria, for example, ISIS affiliates far from the group's Raqqa stronghold avoid confrontations with other Syrian rebel groups and don't seek to impose harsh Islamic restrictions on local populations. In Libya, ISIS affiliates partner with far more moderate Islamist militias in their civil war against forces loyal to Gen Khaifa Haftar, a former army officer who is leading a war against other armed groups. While ISIS in Syria and Iraq publicly punishes civilians for violating its Islamic rules, its Egyptian affiliate rarely attacks civilians, or at least does not claim responsibility for such killings. It rarely if ever targets Christians, some of whom live in Sinai insurgent hotspots such as Arish and Sheikh Zuweid.
"Sinai Province has maintained a great deal of independence," said Zack Gold, an expert on the Sinai Peninsula at the Atlantic Council's Middle East Center." It's gotten support and funding and weapons from ISIS but it hasn't been seen as doing the bidding of ISIS."
Since the merger, ISIS's Egyptian branch appears to carry out the same types of attacks as its predecessor group but more effectively, likely because it is being staffed up with veterans of the conflict in Syria. Sinai jihadis are operating like an army and a paramilitary force in a way they have not before.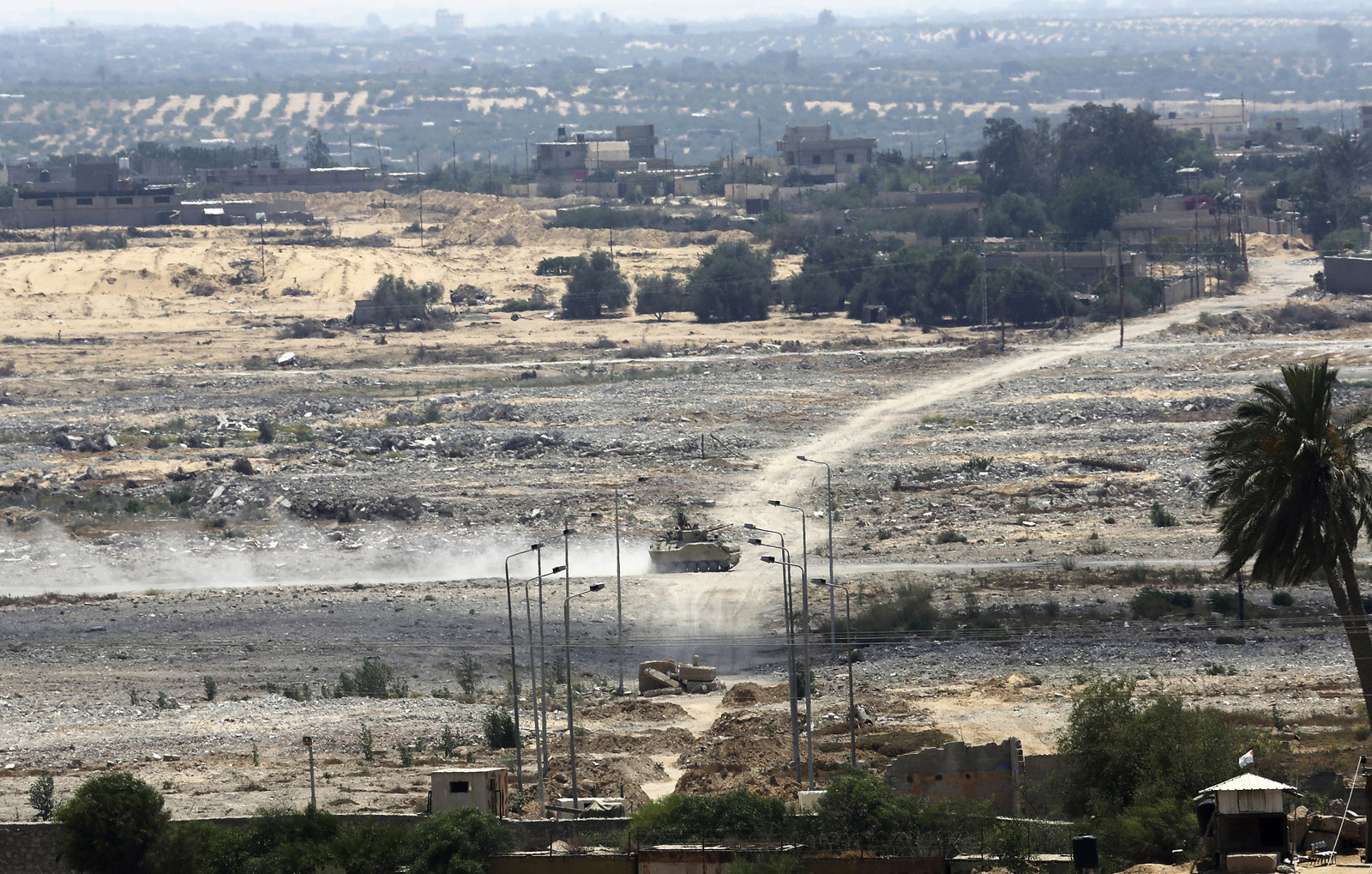 "I think they're a lot more capable than they were before," said Sherif Moheyeldeen, a counterterrorism expert at the Egyptian Initiative for Personal Rights, a research and advocacy organization. "They used to be very small, like two or three guys killing two or three soldiers in an attack. Now they are capable of really fighting and launching these huge offensives."
Another major shift has been ideological, with attacks designed and packaged to meet ISIS's global aims, which appear to include exploiting and encouraging tensions between the West and the Muslim world to attract more alienated young men and women into its campaign to establish a new Islamic empire. "It's been more of a rhetorical change rather than carrying out different types of attacks," said Gold. "They're changing the rhetoric to meet the Islamic States goals and therefore to keep the financial flow coming."

A big worry now is whether ISIS will be able to expand from the Sinai into other parts of Egypt. Already ISIS affiliates in the country's western deserts have appeared, in one case provoking an army assault that led to the mistaken killings of a group of Mexican tourists.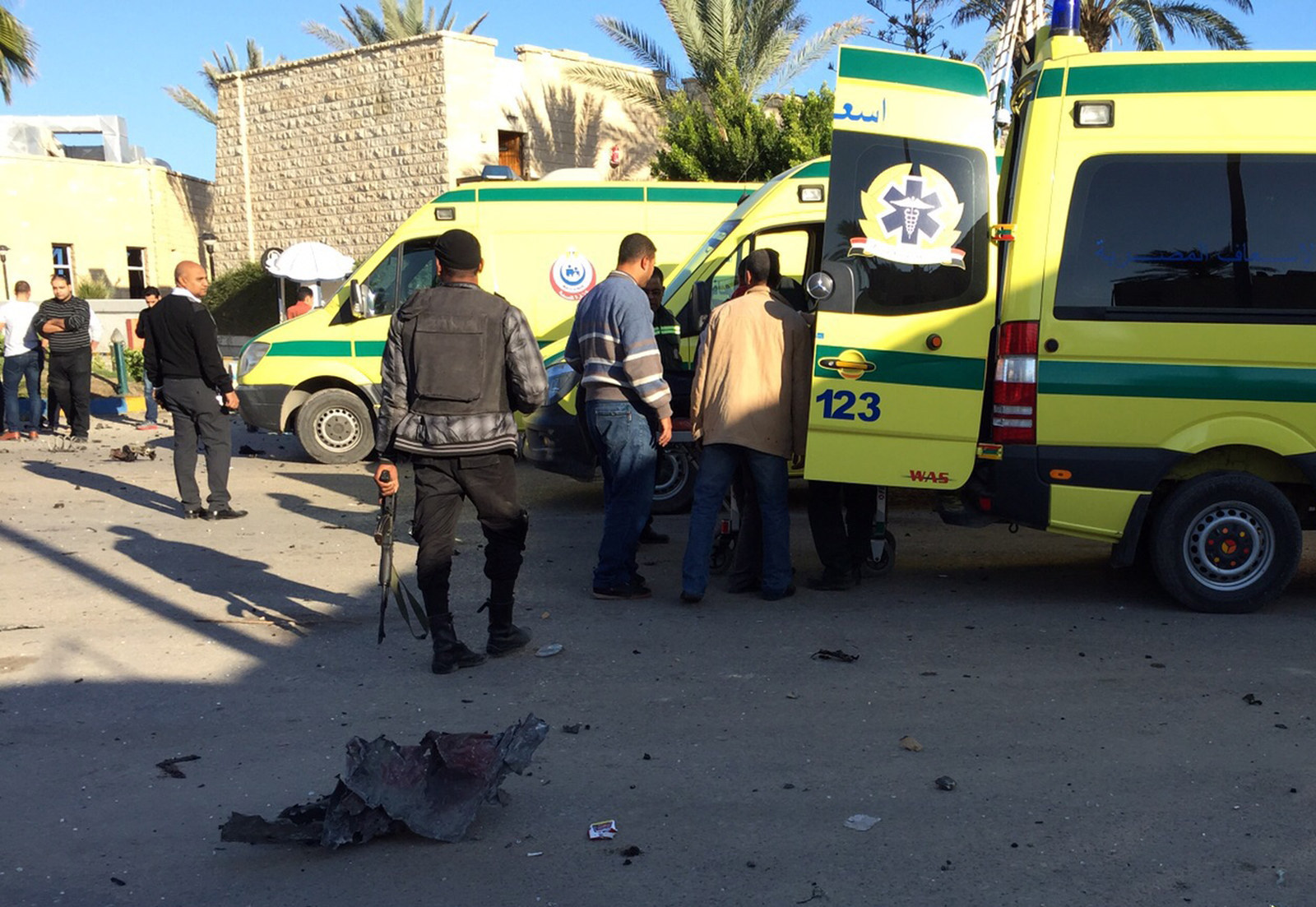 The greatest fear is that ISIS will expand into the heavily populated Nile Valley, where 90% of Egypt's 90 million mostly poor and pious people live, many in ramshackle slums on the outskirts of cities. More than 40,000 people, many of them political dissidents, are believed to be locked up in Egypt's notorious prisons, creating a potential breeding ground for jihadi recruits. Attorney Adel Mohamed Maoudh, a heavily bearded former Islamist militant who spent years in jail under deposed president Hosni Mubarak, said his caseload is flooded with defendants caught reaching out to ISIS via Facebook and other social media. Other defendants include fighters returning from Syria, Iraq, or Libya and seeking to take up the fight against an Egyptian government perceived as unjust and illegitimate.
"They are coming back from Syria, they are coming back from Libya," he said, sitting in his dusty downtown Cairo office and sorting through a stack of green folders filled with documents on his clients. "They are using what the government did in the coup to whip up anger and radicalize people."