This Filmmaker Was Assassinated In Broad Daylight After Receiving Death Threats
Filmmaker and activist Naji al-Jerf was shot dead as he fetched a meal for his family.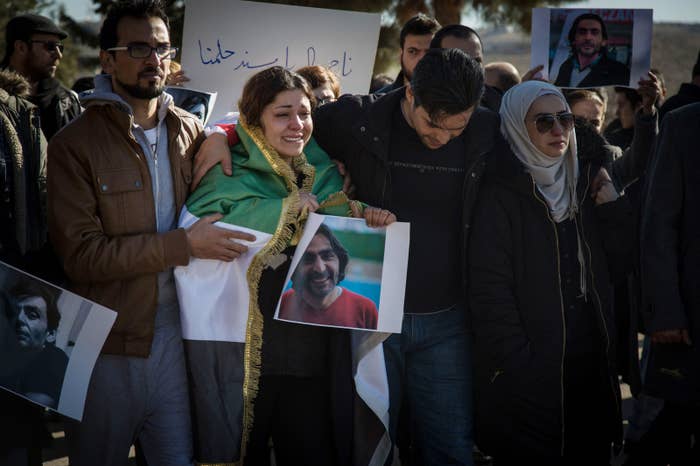 GAZIANTEP, Turkey — If all had gone according to plan, Syrian filmmaker and activist Naji al-Jerf, his wife, and their two daughters would be in the relative safety of France right now, 2,000 miles from Turkey's troubled southeast.
But on Sunday, the violence increasingly spilling over from Syria into Turkey caught up with Jerf when he was gunned down in broad daylight by a masked assassin. He was 37.
Amid wailing and stunned friends and colleagues, he was buried in a hilltop cemetery plot Monday afternoon. "Congratulations, congratulations!" his anguished wife, Bushra Kashmar, cried as she gripped his coffin. "Now you will have the freedom that you wanted," she said, wrapped in the flag of Syria's revolution. "Now you will have the peace that you wanted."
A foe of both ISIS and the Syrian regime, the independent filmmaker and native of Salamia, a town near the city of Hama, was among the peaceful democracy activists who spearheaded the 2011 uprising against Bashar al-Assad. They are now being subsumed by the ensuing violence and sidelined by a war that has become a regional conflagration with no end in sight.
"It is terrifying that there are Syrians who have dedicated so much for principle and stood against tyranny and extremism yet (with) no real recognition," Rami Jarrah, a Syrian journalist and friend of Jerf's based in Aleppo, wrote on his Facebook page. "It is lost in this mess of misinformation that says that there are two sides fighting (Assad and ISIS) with little mention of those that oppose both wrongs. Those like Naji."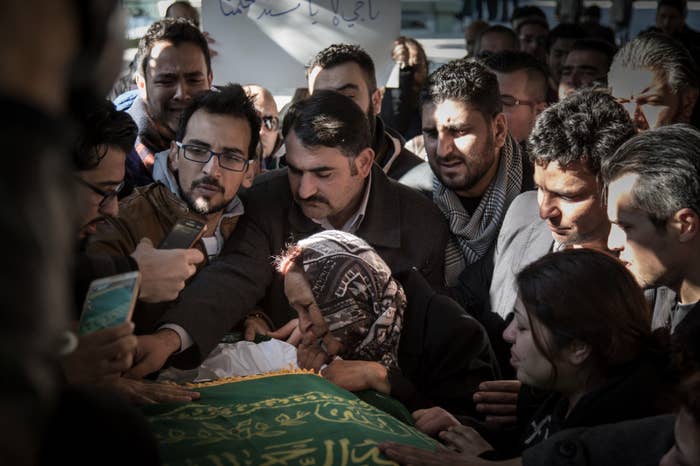 In addition to editing a magazine that chronicled the daily lives of Syrians, Jerf spent the last few years making films and training hundreds of Syrian citizen activists to document events inside the country. The killing came as Jerf prepared to depart for Europe to escape mounting death threats that followed the airing of a film he made about ISIS and its campaign of terror against citizen activists in Aleppo. ISIS in Aleppo, chronicling the months when the group ran parts of Syria's commercial capital and came to be despised by all other groups fighting the Assad regime, was broadcast two weeks ago on the pan-Arab Al-Arabiya satellite news channel.
"He was always getting all kinds of death threats," said Assaad al-Achi, executive director of the nonprofit group Beitna Syria, which provides support for other Syrian civil society groups. "There were messages on Facebook and Viber and WhatsApp. The threats became more frequent and more serious and he got advice from people that after the screening of this film, they will come after him."
Jerf was also a member of Raqqa Is Being Silently Slaughtered, an activist collective devoted to documenting abuses in ISIS's self-proclaimed capital. ISIS allegedly killed a member of the group and his friend in the southeast Turkey town of Sanliurfa in October after dispatching an assassin to befriend the pair in a weeks-long ruse.
But Sunday's 4pm killing of Jerf in Gaziantep, a lively city of more than 1.5 million heavily patrolled by Turkish security forces, was an even more stunning murder to the large community of Syrians waiting out the war in the city and its surroundings. A driver pulled up to Jerf as he was fetching food for his family from a Syrian-owned restaurant in an upscale section of town. A masked man holding a pistol fitted with a silencer emerged from the vehicle and shot Jerf twice. Both driver and gunmen fled. No suspects have been caught and no one has yet claimed responsibility.
The assassination shocked and enraged activists. It also terrified them. "We feel a mix of lot of things: sorrow, sadness and anger, but also fear. A lot of fear," said Achi. "There is utter disbelief that such a thing could happen on a main street on 4pm on a Sunday."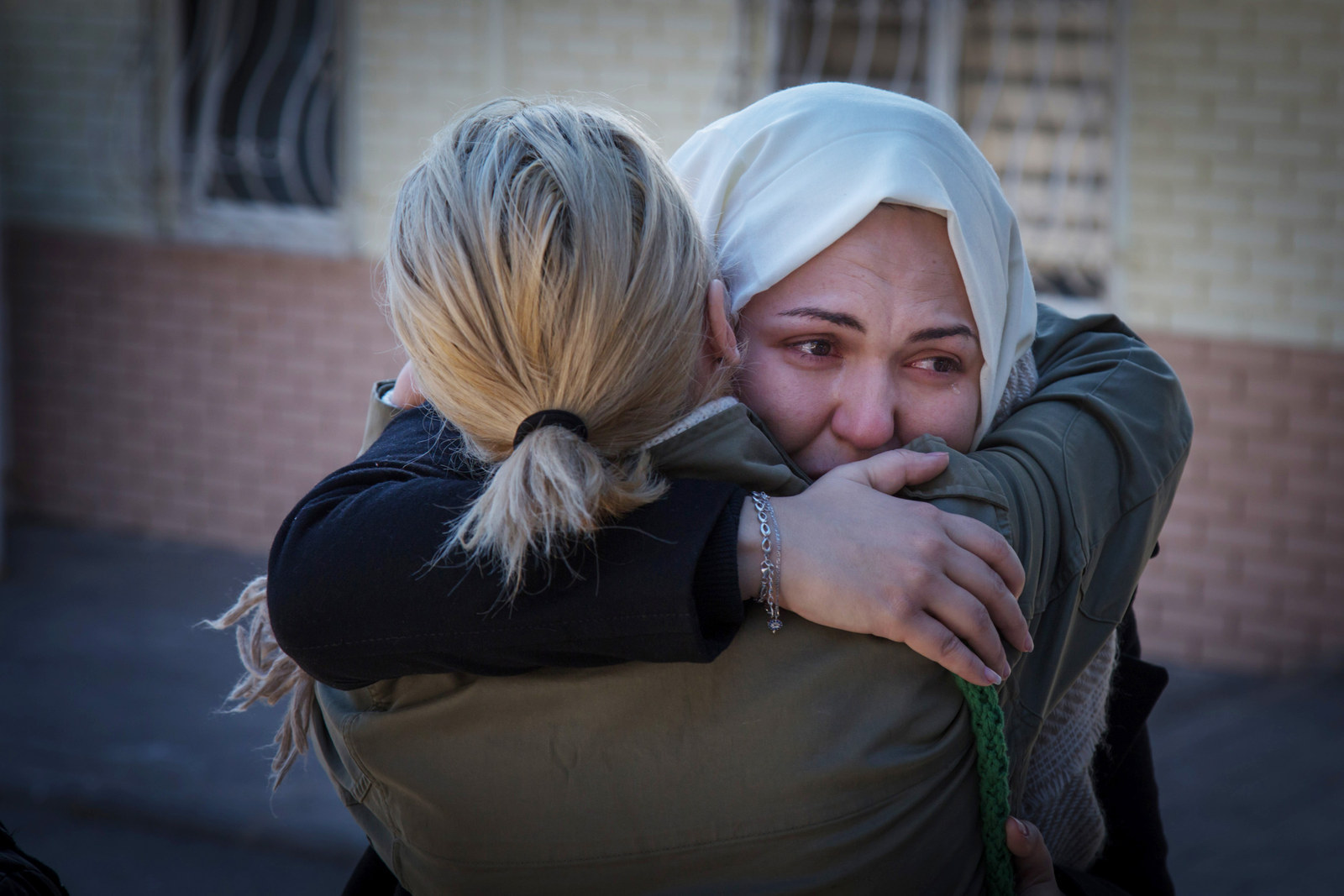 Witnesses said Turkish officials had collected closed-circuit television footage from the heavily surveilled neighborhood where Jerf was killed, but police have yet to disclose details about the investigation. Still, few had doubts about who was behind the murder.
"ISIS killed him because he's an activist against them," said Aref al-Krez, among the scores of Syrian activists, journalists, and aid workers who knew Jerf and gathered to mourn him.
"He was one of the bravest guys," said Krez, who was trained by Jerf to work as a journalist for Western and local news outlets. "He was the soul of the revolution. And he gave his hand to any person who asked for any kind of help."