ISTANBUL — On a crystal clear day earlier this year, the man who is at the heart of one of the scandals engulfing Donald Trump's former national security adviser Michael Flynn walked into the lobby of the Ritz Carlton in Istanbul and began to lay out his case.

Kamil Ekim Alptekin is a classic Trump-era figure, a fixture of upmarket hotel lobbies, whose relationships blur the lines between personal, financial, and political. The previously unheralded Turkish businessman has come under increasing scrutiny in the US media as a key figure in the months since Flynn was forced to step down. Flynn resigned for allegedly lying to Vice President Mike Pence about his contacts with Russian officials, but he had raised eyebrows well before that. In the weeks after Trump was elected, reports emerged that a consulting firm founded by the retired general was lobbying on behalf of a Dutch-registered company owned by Alptekin. The Turkish businessman was described as the link between Flynn and the Trump camp, and the government of Turkey's increasingly authoritarian president, Recep Tayyip Erdoğan. Some wondered if Flynn had fallen afoul of regulations for initially failing to register as a lobbyist for a foreign entity.
Alptekin said the work Flynn did for him — for which he was paid $530,000, and included research into Erdoğan's nemesis, the US-based cleric Fethullah Gülen — had nothing to do with the Turkish government, and challenged anyone to prove it did. "I do have ties to those in power, but I'm not a member of the inner circle," he said.
But Alptekin's story has raised eyebrows in Washington, where many have been left wondering where he got the money to pay Flynn — and why a relatively obscure businessman in Turkey had hired the former general to dig up dirt on one of Erdoğan's enemies.
Alptekin was insistent: "We did nothing wrong and we're being vilified and demonized in the press and getting threats and our careers are being destroyed."
They're people who know people who know people, parlaying contacts into money.
Over the last seven months, Alptekin granted numerous interviews to BuzzFeed News, both in person and on the phone, hoping to clear his name. "Frankly, I'm amazed with how far this is going," he told BuzzFeed News. "My consolation is that time will help tell the real story and investigations will uncover the truth."
Rumors abound that Alptekin could be secretly working on behalf of the Turkish government, the Russians, or some other entity seeking influence in Washington. More likely, he got himself entangled in the scandal by mixing financial ambition, government contacts, and a murky political agenda. In that way, he resembles many members of Trump's inner circle. They are people for whom financial imperatives color every decision, and who do not see the risks inherent in their meshing of politics and commerce. They're people who know people who know people, parlaying contacts into money. They flit about centers of power from Washington to Moscow, Ankara to Tel Aviv. They goose up commercial deals with winks, nods, favors, and name-dropping.
In this world, there's nothing strange about a guy like him using a company in the Netherlands to shell out half a million dollars to hire a retired three-star US general to do some consulting work for him in Washington. But what may play well in the lobbies of five-star hotels in the centers of power can appear sinister to the general public. Regardless of whether any laws were broken, the Alptekin case raises a curtain on the perfectly legal but profoundly murky merger of politics and business that is being normalized in the Trump era.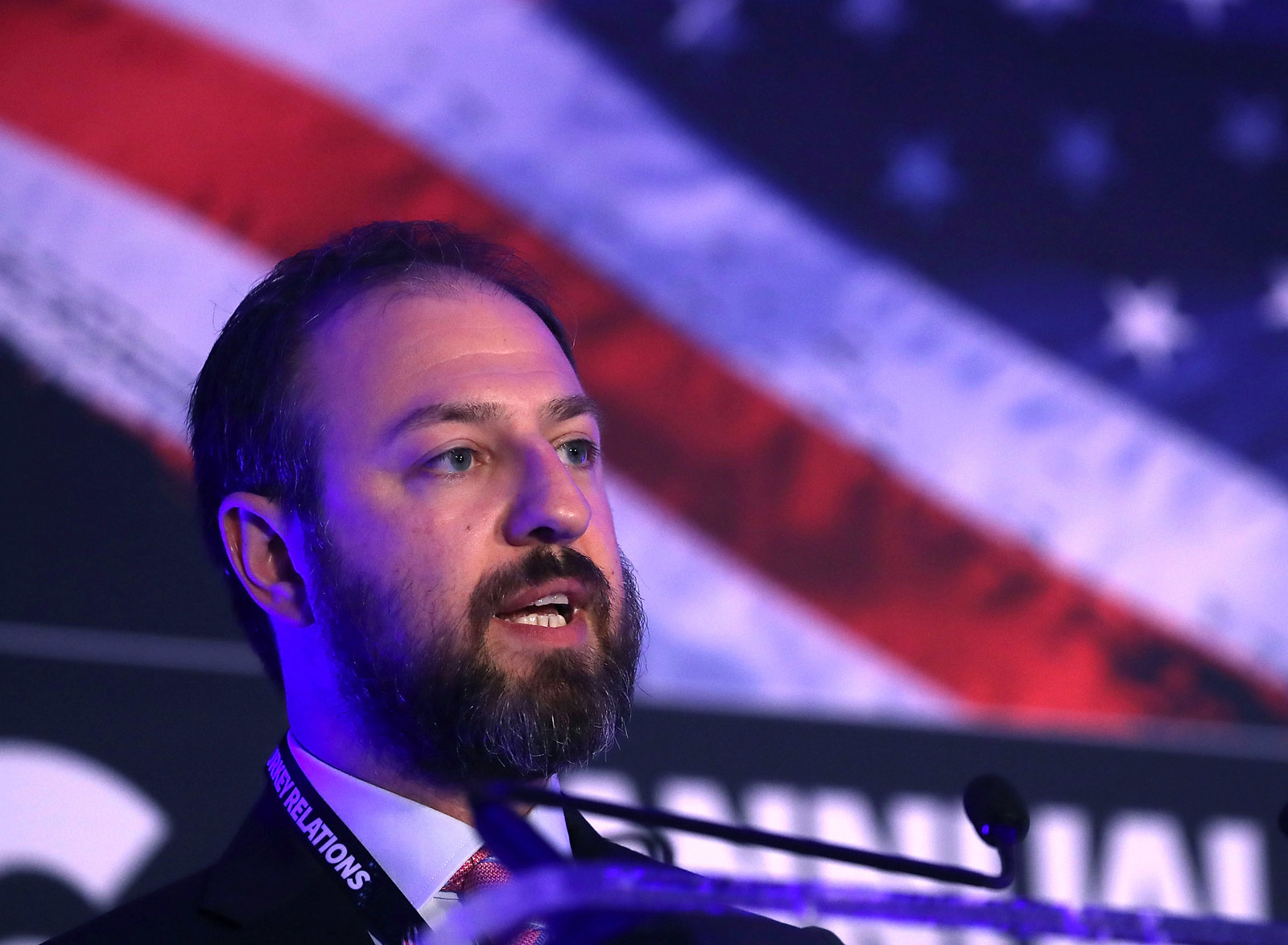 Alptekin looks a little younger than his 39 years, with a career that reflects the topsy-turvy world of elite Turkish politics and finance, as the country has sought to build influence on the global stage over the last decade and a half.

The father of three grew up mostly in the Netherlands, the son of educated middle-class parents who left Turkey after a military coup in 1980 to raise their son and daughter among the laborers and shopkeepers who make up the bulk of the Turkish diaspora in Europe. Alptekin said he's mostly politically passionate about party politics in Netherlands, but remains a patriotic Turk. He described himself as a "white Turk," as Turks describe their old upper classes, bred to be a member of Turkey's elite while living among friends who were mostly "black Turks," the term used to describe pious laboring classes unafraid to get their hands dirty.
The dynamic of balancing those two identities would shape his life as he used his elite connections and pedigree to bolster his network in the world of politics and government and then use those contacts to get rich.
Alptekin has always been intensely ambitious. After studying law and economics at Utrecht University, he won a nine-month fellowship to work as a staffer in the US House Foreign Affairs Committee. (He proudly mentioned a letter he got from California Rep. Tom Lantos, who died in 2008, commending him for his intelligence and hard work, and one from former President George W. Bush describing a meeting with Alptekin as one of the highlights of a visit to the Netherlands.) After that he spent a year as a staffer at the Dutch Parliament in the Hague before landing a one-year fellowship at Interpol in Lyon.
His three-year foray into government expanded his network of contacts. In 2005, he launched a business providing counterterrorism equipment and consulting services to the Turkish government. One source close to him said that's when he began to run afoul of supporters of Gülen, the religious leader exiled in the US whose cult-like movement stands accused by Ankara of masterminding the failed coup attempt last year. Alptekin believed Gülenists were blocking him from winning lucrative contracts.
"He started noticing trends and ways of procurement were not correct," the source said. "He did try to report it to political authorities." The government didn't heed his warnings.
Alptekin eventually switched his business focus away from counterterrorism. In 2008, he and a partner bought a bankrupt New Mexico-based aircraft manufacturer, which made the Eclipse 500 — a small business jet — and founded EA Aerospace.
In 2009, through a mutual friend, Alptekin met an Iranian-American named Bijan Rafiekian. Rafiekian would later become a partner at Flynn Intel Group, a consulting and lobbying group founded by Flynn after he left the military and government. But back then, Rafiekian was an official at the Export-Import Bank of the United States, earning $153,000 a year. The two men became friends and also developed business ties; Alptekin added Rafiekian to the board of EA Aerospace. "He's an Iranian-American and I'm a Turk; we have a lot in common culturally," Alptekin said. "I align with his worldview. He's a very sociable, nice man. We celebrate Christmas together."
Alptekin shuttled back and forth between Turkey, the Netherlands (where close friends and some members of his family live), and the US, as he rose up to become head of the Turkish-American Business Council, which promotes trade between the US and Turkey.
For years, he said, he had made presentations to the Turkish government, arguing that the country wasn't doing enough to promote its views and business interests in Washington, but he felt ignored. Turkey has long retained several lobbying firms in Washington through its embassy. Leaked 2012 emails from Erdoğan's son-in-law also sketched out plans for more clandestine influence-building channels that caught the attention of Washington.
"I use every opportunity with the top officials of both the prime minister's office as well as the ministries of economy and foreign affairs to make my case that Turkey should follow the example of other G-20 countries and increase their professional PR and lobbying support in the US," Alptekin said. "As a business leader I lobby the Turkish government for domestic policy reform as well as international outreach I deem necessary for the improvement of Turkey's standing in the world. But lobbying the government is not the same as lobbying for the government. I never at any time in my career lobbied on behalf of the government of Turkey."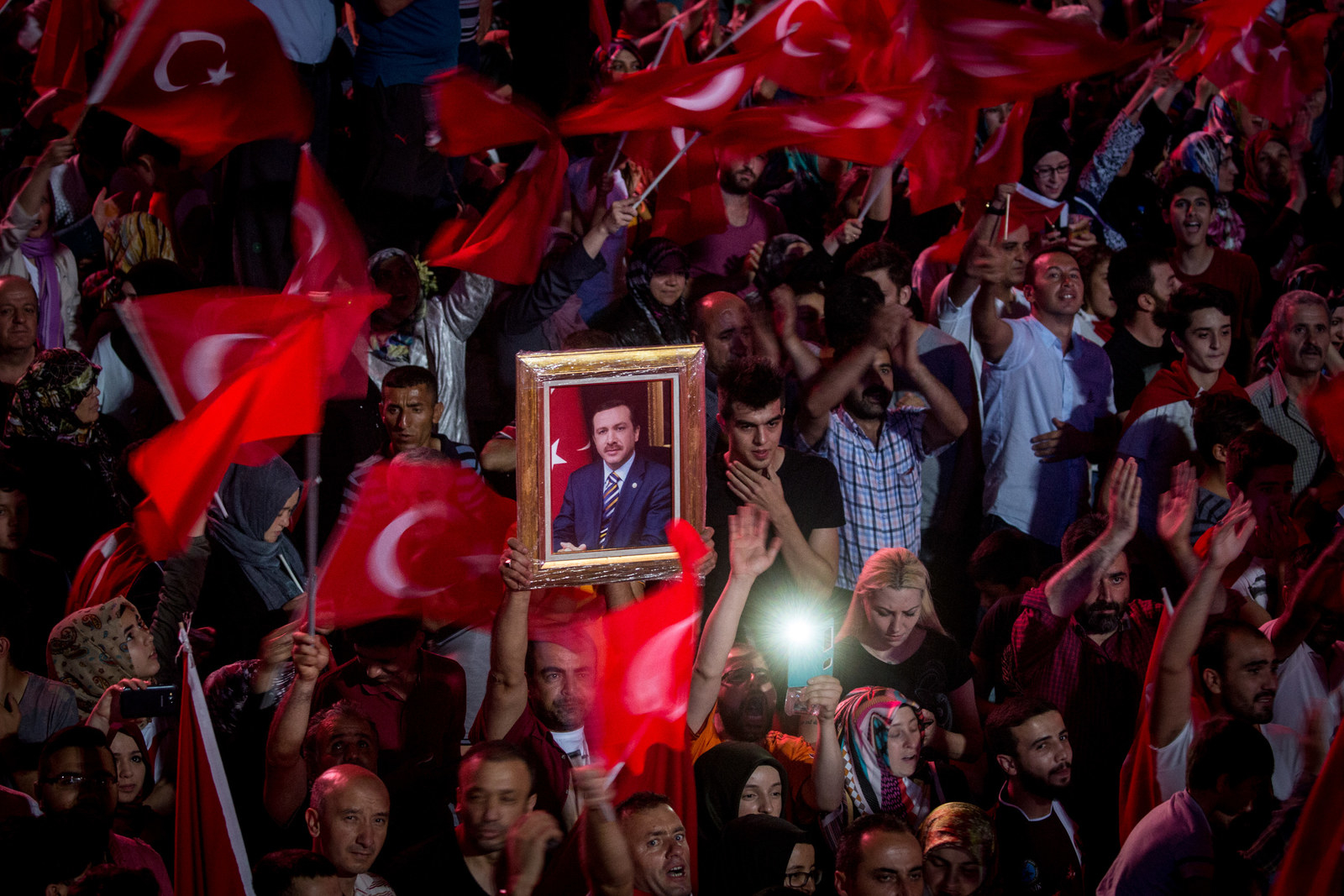 Alptekin's troubles started last June when his Dutch company, Inovo BV, signed a deal to become the sole Turkish representative of Ratio Oil Exploration, an Israeli firm that is one of three companies with the right to drill in the Leviathan gas field beneath the eastern Mediterranean Sea. "Ratio hereby confirms that it has in place a service agreement with Inovo BV and it has granted Inovo with the rights to exclusively represent Ratio in the Republic of Turkey for exploring and managing the opportunity to export gas from Leviathan into Turkey," according to a copy of a letter on Ratio letterhead, signed by Ratio's chairman of the board, Ligad Rotlevy, and obtained by BuzzFeed News. Phone messages left at Ratio's offices in Tel Aviv were not answered.

The letter was dated June 28, 2016. Just over two weeks later, on July 15, an attempted coup in Turkey left more than 200 people dead. The government blamed supporters of Gülen. Many Turks in the business community, including critics of the Erdoğan government, rose up against the Gülenists as patriotic fervor swept the land. Even enemies of Erdoğan joined rallies against the coup plotters and held up Turkish flags.
That's when Alptekin decided to leverage his long-standing relationships and wealth, he said, to do what he saw as his duty as a proud Turk — while bolstering his own status in Washington and Ankara. So he hired a lobbyist through Inovo BV to take on Gülen.
Alptekin said he also realized he needed someone in Washington to help him on Ratio, which he hoped would turn into a deal worth billions of dollars. It was, Alptekin said, in his financial and political interests to help improve the business climate between the US and Turkey by removing stumbling blocks, which included Gülen.
"I thought it would help me realize some of my Ratio goals," he told BuzzFeed News.
Alptekin said he solicited proposals from several US lobbying firms. A document obtained by BuzzFeed News shows he was in touch with at least one other DC public relations firm, which submitted a proposal dated Aug. 9, 2016. On that date, he retained Rafiekian and Flynn's outfit.
"I didn't know to go to Flynn," Alptekin told BuzzFeed News. "I just knew about him through Bijan." He said: "At the point I hired him, I thought Flynn would remain a retired general with a consultancy after the election. If you're interested in national security issues, you know who Flynn is, and I had an above-average interest in national security issues."
"If you're interested in national security issues, you know who Flynn is, and I had an above-average interest in national security issues."
Alptekin commissioned Flynn to produce research and talking points that could be used in the lobbying war against Gülen, copies of which have been seen by BuzzFeed News. One is a 27-page report dated Nov. 4, 2016, called "Facts Bearing on the Problem and the Gülen Ecosystem," which focuses on ways to change the narrative and image of Gülen in the US and "expose [Gülen] as a strategic national security threat," specifically by targeting the network of tax-exempt schools his movement operates in the US.

Another 75-page report by a research team led by a high-profile former FBI officer is called "Fethullah Gülen: A primer for investigators," and focuses on Gülen's entire operation in the US, including his finances, wealth, educational network, and lobbying network. (Gülen resides in Pennsylvania and also lobbies the US government to, among other things, maintain support for his vast network of schools.)
"From the wealth of information available about Gülen through open sources, what emerges is a portrait of an extremely bright and ambitious individual with an incredible gift for motivating and inspiring people from all walks of life to carry out his vision whether it involves religion, education or business," reads the Nov. 7 report. "The investigative implications of this are enormous because Gülen is clever enough to keep his hands clean while encouraging others to do his dirty work."
Alptekin prizes the work done by Flynn's researchers. "This is the only real intense investigative work done on the Gülenists," he said. "Is it worth the money I paid? You bet your ass."
The first time the Flynn arrangement came under scrutiny was on Election Day — after Flynn wrote an opinion piece in The Hill lambasting Gülen, urging the US to throw its support behind Erdoğan. It appears to be based on much of the research that his firm had already amassed. Flynn has denied the piece came about because of his lobbying deal, and Alptekin said he had no role in commissioning it. But Alptekin was a guest on CNN's Turkish edition after the election results came in, boasting about the Flynn article and heralding Trump's victory as a triumph for Turkey — without disclosing he had hired Flynn. Later Alptekin admitted he saw the article before it was published but insisted to BuzzFeed News that he had never solicited it and had no authority over its content or its publication.
"Is it worth the money I paid? You bet your ass."
Flynn Intel Associates also began to make what Alptekin described as a "60 Minutes-style" documentary film using the research being collected, as first reported in March by the Daily Caller. Rafiekian hired a team of freelance journalists to produce the film. But shooting lasted only four or five days in October and was never completed. When Trump stunned the world by winning the presidency, the entire Inovo deal fell to the wayside. One person involved in the production said Rafiekian, who did not respond to email and LinkedIn requests for comment, was secretive about the work, hurried, and somewhat unprofessional.
"It was super weird and hush-hush. They were like college kids trying to get something in the paper," the person said, speaking on condition of anonymity because he thinks the affair might damage his career. At the time, he didn't make much of the documentary — it was just another freelance gig.
"It was at the time of the the pussy-grabbing video," he said. "I figured I was making some film that Flynn was going to use to lobby the Hillary Clinton State Department on Gülen."
Then Trump won, and everything changed.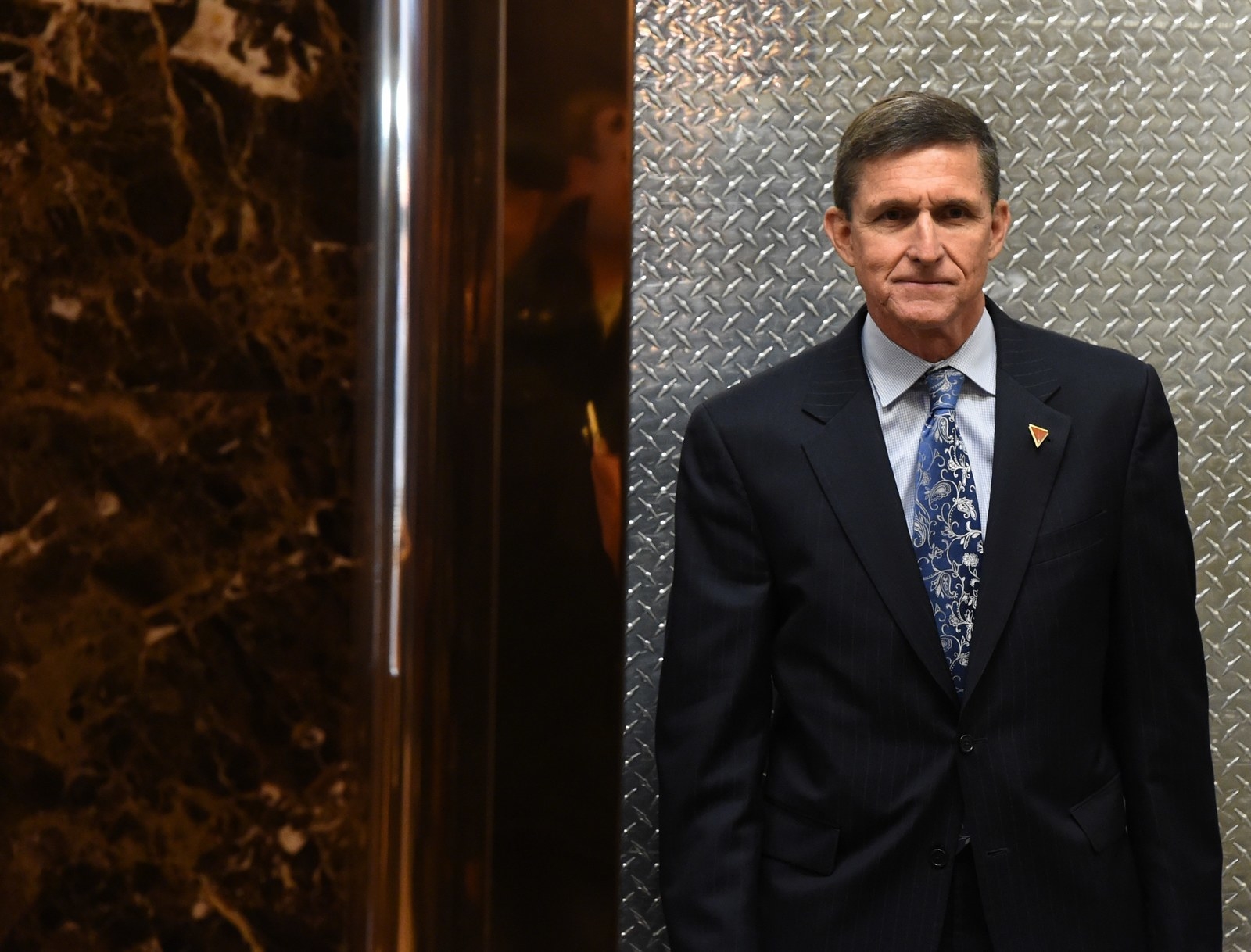 One of the main questions in the media about Alptekin's dealings with Flynn is where he got the $530,000 to hire his firm. Alptekin's aerospace dealings haven't been doing so well, and he's mostly been working on Istanbul-based real estate development projects. He also briefly served in 2015 as an adviser to Uber.

Alptekin said "less than $100,000" of the sum paid to Flynn came from the Ratio deal; the rest came from his own pockets and none from any official entity. "Not a penny is coming from any government," Alptekin said.
Others aren't so sure. "Spending half a million dollars on this kind of issue doesn't add up for a businessman," said Ilhan Tanir, a Turkish journalist in Washington who is investigating Alptekin's affairs. "The rumor is that he's not that wealthy of a man."
Alptekin has said that he has plenty of money. He said his real estate projects include a development along Istanbul's Bosphorus strait, with 54 flats each averaging $2 million. "To think that I can't pay half a million dollars is nonsense," said Alptekin.
Last summer, he was pilloried in the Turkish press for supposedly having had a specific kind of Turkish pastry flown to him on the Greek island where he was vacationing on his private jet. (He says his plane was coming anyway, and that the pastry were a treat for his Greek hosts).
"Spending half a million dollars on this kind of issue doesn't add up for a businessman."
Others have noted a discrepancy between Flynn's federal filings, which detail a sum of $80,000 of the initial $530,000 fee that was returned to Alptekin. Flynn described the money in federal filings as a consultancy fee. But Alptekin described it to BuzzFeed News and others as a refund for lobbying work that remained unfilled. Alptekin has said that Flynn's filing was not accurate. Flynn did not reply to emails sent to two different accounts requesting comment for this story.
Some believe the deal between Flynn and Alptekin was designed to be the start of a long relationship between the former general and Turkey. The House Oversight Committee, in reviewing Flynn's disclosures earlier this year, found that his work on behalf of Alptekin could be construed as benefiting the government in Turkey. Flynn's firm filed a belated disclosure form in March stating that while it was not aware of whether Alptekin was acting on behalf of the Turkish government he "consulted with officials of the Republic of Turkey regarding potential work by Flynn Intel Group." The form also disclosed that Alptekin introduced Turkish government officials to Flynn Intel Group employees at a Sept. 19 meeting in New York last year.
Adding to the confusion, Alptekin told a Dutch newspaper he borrowed some of the money for the Flynn deal from his wife. "When payment day came Inovo didn't have enough in its account so I borrowed some from my wife's account — a small amount," he said, "like $20,000."
Alptekin repeatedly stated last year that his contract with the Flynn Intelligence Group was in the five figures, but it emerged in federal documents that it was in the hundreds of thousands. (He has said that he misspoke out of confusion because English is his third language.)
This all came to the fore as Flynn faced intense scrutiny following the election, and Alptekin emerged as a central figure, a potential key to unlocking either a sordid influence-peddling racket in Washington, DC, or just another symptom of a Beltway political culture so deeply colored by money that few inside it even realize how their actions might look to the broader public.
Alptekin and those close to him have declined to confirm or deny whether he has been subpoenaed by federal investigators, or whether he appeared before any grand jury or other legal body of inquiry in the US. Alptekin, who recently spent a week in the US on business in Washington, DC, and Los Angeles, believes he's now a victim of a Washington press corps that smells blood, fed by an ongoing subterranean lobbying war between opponents and supporters of the Turkish government.
"Why does the media frame it as if we did something illegal or even unethical?" he asked. "The allegation that Flynn acted illegally is not true simply because he trusted me not to be an agent of the Turkish government, which I can confirm I am not."
Alptekin has not helped his own case. In addition to the discrepancy over payment, and the confusion over his role in the controversial opinion piece, he initially said that he had hired Flynn's company to help conduct research on the Turkey market solely for the Ratio deal. When federal papers showed that the contract with Flynn's firm included lobbying on the Gülen issues without mentioning the Ratio deal, Alptekin said he had added the Gülen research of his own accord, out of outrage at the July 15 coup attempt by alleged Gülen's supporters in Turkey.
Alptekin has been accused of downplaying his ties to Erdoğan. One associate said that for months Alptekin had privately grumbled about Erdoğan's influence on the Turkish business community as he sought to take control over transatlantic business lobbying organizations. Then suddenly, just as Turkey's parliament won control over the leadership of the Turkish-American Business Council, Alptekin was appointed to chair the board of the organization. "There's no other way to be appointed head of the council without approval of the government," said Tanir.
Alptekin says he has met Erdoğan repeatedly since 2002. In late April, the two men shook hands at an Atlantic Council forum in Istanbul. But he denies acting as an agent for the Ankara government.
Inside Turkey, he is seen as a wealthy and well-connected entrepreneur. One Turkish defense industry insider said he suspected Alptekin was working to build influence in Washington, DC, on behalf of one or more Turkish firms seeking leverage and deals in Ankara.
Despite the troubles the matter has caused him, Alptekin continues to stand by Flynn.
"Maybe they used Alptekin because they don't want to look like they were doing the Turkish government's bidding," said the defense industry insider. "Ekim is not the kind of person who has the financial heft to be punching the way he's punching. I'm convinced that Ekim is a guy hired to help Erdoğan rebuild his image in Washington. And it's backfired in a way they could never imagine."
Alptekin insists he was just being patriotic. He noted that he once donated $5,000 through his US firm to former Ohio rep. Jean Schmidt, who had been been targeted for unseating by Armenian-Americans because of her support of Turkey. "I do invest in the Turkish-American relationship. It's not the first time that I do something like this."
Despite the troubles the matter has caused him, Alptekin has continued to stand by Flynn. "He talks about America's role in the world, and the fight against radical Islam, and that you can't just fight it with military means," Alptekin said.
Alptekin said that despite flaws in his account and missteps in his actions, he has been open with the media about his aims and that no one has yet been able to establish the crucial tie between his Flynn deal and any foreign government. Neither he nor Flynn nor anyone associated with them have been charged with any crime in connection to the lobbying deal.
"I have been transparent from the start," he said. "I may have been clumsy." ●