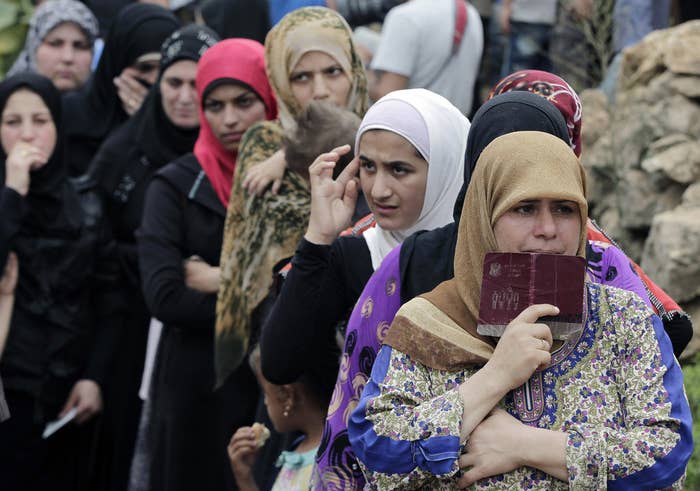 Syria's war drove Rana Mohammed to quit her studies and flee her home in the northwestern city of Latakia three years ago. Joining relatives in the Gulf city-state of Dubai, she quickly discovered the the harsh reality for Syrians making their way to the Arabian Peninsula: Find a job quickly or face the prospect of deportation for overstaying your visa.
She drew up a résumé and started applying for work. Two months later, she landed an entry-level job answering phones at the call center in a bank. It was not the career she dreamed of while studying French literature at college, but it was enough to coast by.
"Because of the bad situation in Syria, I felt like all my dreams were lost and had no future," the 23-year-old, one of roughly a million Syrians living in the oil-rich Gulf states, said in a phone interview. "But here life here is impossible if you don't have a job or you don't have friends or relatives who can take care of you."
The glittering Gulf monarchies have recently come under intense criticism for failing to do enough to help Syrian refugees. These refugees are fleeing a ceaseless war in which the Gulf nations have funded combatants with arms and money. The reality, however, is more complex. The Gulf states are not signatories to the 1951 United Nations Refugee Convention defining the rights of those fleeing war or persecution and don't consider themselves legally obligated to help those landing at their shores requesting sanctuary. Many Syrians describe harsh economic exploitation and restrictions on Syrians. The Gulf regimes worry Syria's warring factions will bring their political disagreements and activism inside Gulf states still reeling from the lingering calls for regional political change ignited by the Arab Spring uprisings.
"They would tell you, 'Don't speak about politics' — whether you're pro-regime or against the regime," said Mudi al-Shami, a Syrian who lived in Dubai for several years before seeking refuge in Germany two months ago. He sold everything he owned in Dubai at a discount, traveled to Turkey, and paid a smuggler to get him by boat to Europe after he lost a well-paying job and employers began demanding he work for a fraction of his previous wages.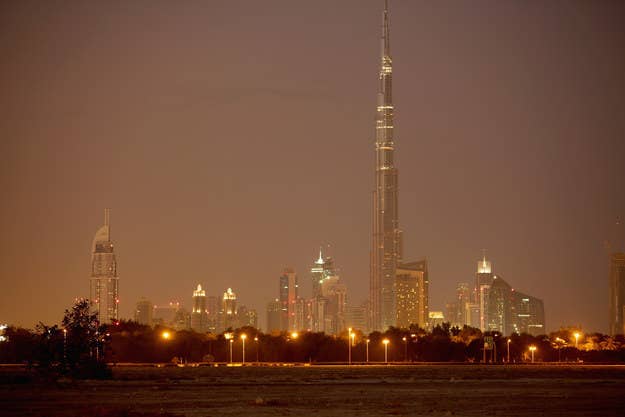 "You don't go there as a refugee; you go as a tourist or a businessman," he said. "They take advantage of the Syrians. They give you very low salaries because they know you have no other option. Most of the companies tell you, 'If you don't like it, then leave.'"
On the other hand, the Gulf states have sent hundreds of millions of dollars to help refugees resettle in camps in Jordan, Lebanon, and Turkey. Meanwhile, hundreds of thousands of Syrians who have fled their country since 2011 call the six Gulf Cooperation Council (GCC) states -- Saudi Arabia, the United Arab Emirates, Kuwait, Oman, Qatar, and Bahrain -- home under the same provisions that allow other expatriates to carve out lives for themselves in the wealthy enclaves.
"The system for taking in refugees is based on legal codes to protect the GCC's respective societies," says Theodore Karasik, a Dubai-based analyst who frequently speaks with security officials in the region. "The Gulf states regularly take in refugees and also aid refugees in the Levant and other war zones."
Karasik accused some critics of targeting the Gulf states as a way of deflecting the treatment of Syrian and other refugees in the West. The UK was recently criticized for agreeing to take far fewer numbers of refugees, after Prime Minister David Cameron announced the country would relocate 20,000 Syrian refugees over the next five years. Turkey alone hosts close to 2 million refugees.
"There are many Syrians who have settled there and work there and made a life there in the Gulf countries," said Melissa Fleming, spokesperson for the United Nations High Commissioner for Refugees. "They might even have a better existence than other countries. But they don't call them refugees. In the end, the UNHCR doesn't care as long as people are given access to a safe place and aren't returned to danger and if they're able to work and integrate."
But even some prominent Gulf voices, including Emirati social media star Sultan Sooud al-Qassemi, say the monarchies should loosen restrictions to allow those escaping the war into their country. One prominent former Saudi official declined to comment about his country's policies on refugees because he strongly disagrees with them and did not want to publicly criticize his homeland.
For now, more Syrians say the GCC states have mostly stopped issuing tourist or work visas for any Syrian passport holders except for the immediate relatives of established residents or wealthy industrialists seeing to invest in the Gulf. Even those with specialized skills sought and hired by prestigious Western foreign companies sometimes see their visa applications rejected. "My uncle is a doctor and he went to the UAE and got a job offer with big money," said Tamam Rifai, a Syrian civil engineer working in Qatar. "But the hospital couldn't obtain a visa for him."
Saudi Arabia lets Syrians without jobs stay so long as they can pay a monthly visa renewal fee of about $27. Failure to cough up the money means a $2,700 fine. With an estimated 300,000 Syrians arriving in Saudi Arabia since 2011, that's potentially $100 million into Saudi coffers. "It's a big huge oil country and here they are making this huge money off of refugees," quipped one Syrian living in Saudi Arabia who asked that his name not be published, fearing he would be persecuted for speaking out.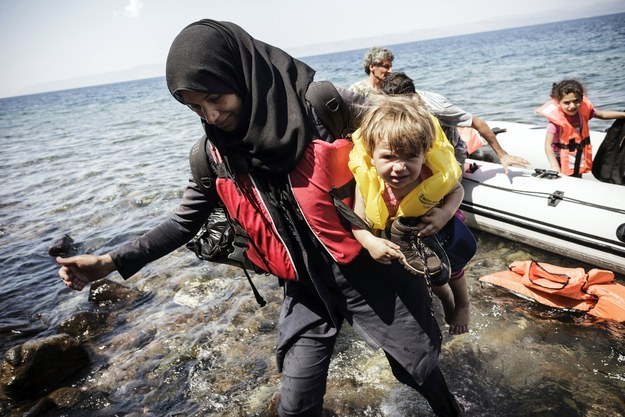 Many Syrians whom BuzzFeed reached out to said they were terrified to speak publicly about their plight in the Gulf, where political speech except for stalwart support for the ruling Gulf monarchies is risky. Some Syrians who have appeared in media or even worn symbols like the pro-revolutionary flag have been arrested or fined. Assem Almir, a 46-year-old member of Syria's mostly pro-regime Ismaili minority, said he relocated himself and his wife and three children to Germany from Saudi Arabia recently after fearing he would be jailed or deported.
"Some pro-regime people are given notice they have to leave the country within a week," he said. "One of them was a doctor and his wife was a doctor; he asked why they were being deported and they received no answer. He was a Christian, and they were defenders of Bashar al-Assad's regime. When I heard you could be kicked out so easily, I decided to begin process of leaving."
But defenders of the Gulf say the countries are doing the best they can for Syrians given the constraints of their job markets and ongoing political and security worries. They say Gulf officials have turned a blind eye to expired visas and provide a mechanism for relatives to join other Syrians. Saudi Arabia has even opened up its public school system to displaced Syrians as long as there are open slots.
"It doesn't make sense to criticize Saudi Arabia for not taking refugees," said Jamal Khashoggi, general manager and editor-in-chief of Al Arab News Channel and a former adviser to Saudi envoy to the US Prince Turki Al Faisal.
"There are 500,000 Syrian nationals in Saudi Arabia," he said. "But they're not refugees. They're not receiving any money from anybody. They come and try their luck in the job market. But ultimately, Syrians want a place where they're rooted. They want a home, and Saudi Arabia doesn't have a path to citizenship."