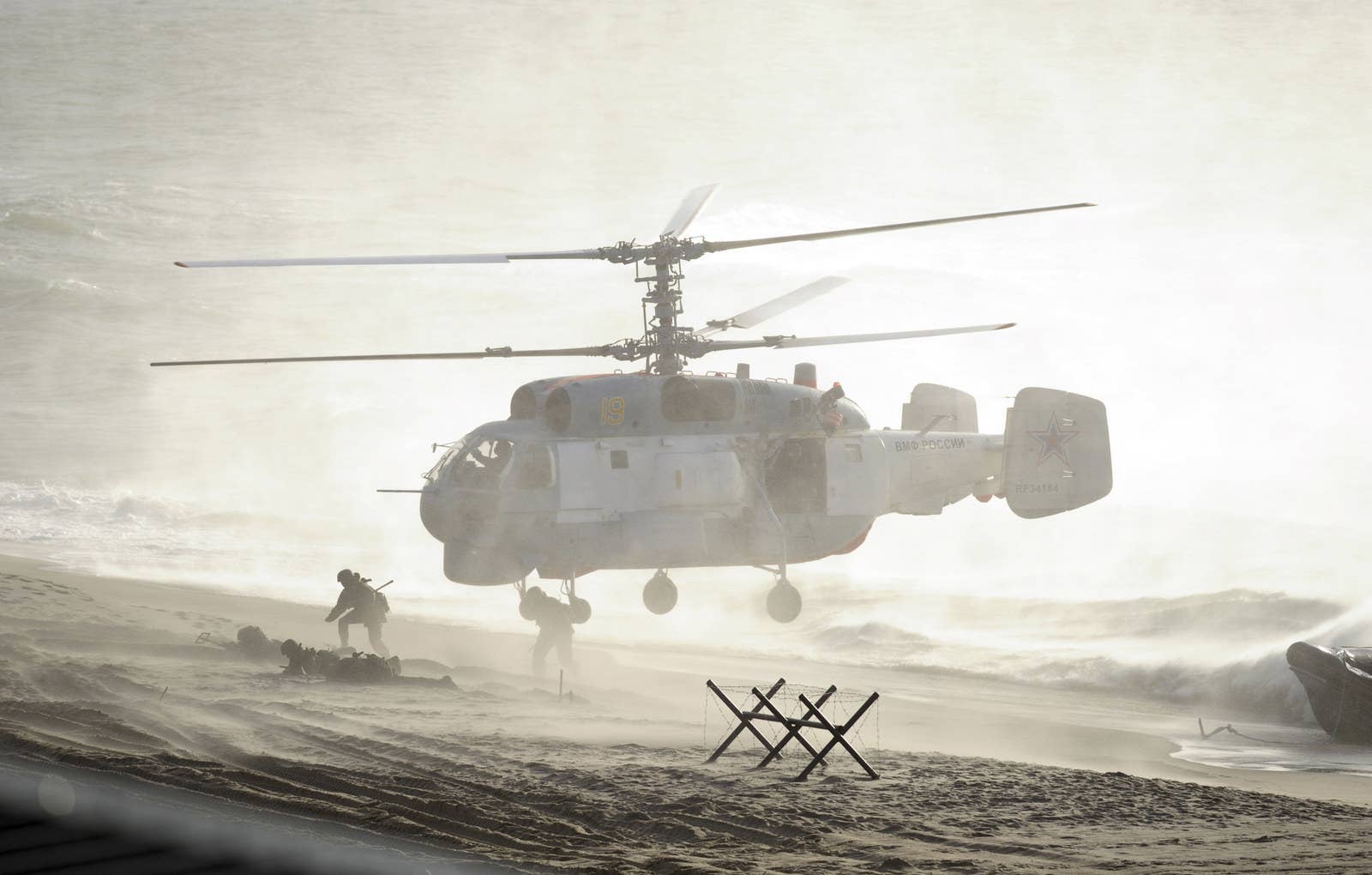 STOCKHOLM — Sweden, which has long cultivated the image of a peace-loving land of freedom, this month finds itself the focus of two of the largest military exercises since the Cold War. Beginning on Monday, the Scandinavian country will be the staging ground for Aurora 17, which will see 20,000 personnel from nine Western countries, including at least 1,000 US Marines, carry out a massive drill meant to counter any hypothetical attack by Russia. Just a few days later, across the Baltic Sea, Russia is conducting Zapad 17, which will mobilize up to 100,000 Russian and allied troops.

The near-simultaneous war games illustrate the atmosphere of rising military tension and mistrust between Russia and Western Europe following the Kremlin's annexation of the Crimean peninsula from Ukraine in 2014 and continued meddling in the east of the country.
"My concern is not that the US will attack Russia or Russia will attack the US or the Baltics, but that the assembly of so much military hardware, and so many military exercises will lead to a situation of unexpected consequences," said Sven Hirdman, a former senior Swedish diplomat who served in Russia, Israel, and China and oversaw the regulatory agency that determined to which countries Sweden could sell which weapons.
Scandinavia's most populous nation, Sweden sees itself as a bastion of social democracy and diplomatic neutrality, choosing not to join NATO even as countries in the Baltic Sea and Eastern Europe did so after the end of the Cold War. More so than other countries, Sweden let its guard down after the collapse of the Soviet Union. But now, Swedes are scrambling to up their defenses.
Over the last few years, Sweden has reinstituted a version of the draft it jettisoned just eight years ago, begun to increase defense spending, deployed troops to strategic outposts, and tightened up its partnerships with NATO countries.
"2014 was a game-changer ... That was when a European country invaded another European country and lied about it."
Sweden's new direction has not been universally embraced, though. Demonstrators occasionally gather to protest what they see as the increasing militarization of the country. "We were quite used to the fighter jets," said Sanna Svelander, a 31-year-old activist and nursing student from the northern Swedish city of Lulea, which was used to stage the annual Arctic Challenge fighter jet exercise in May. "But now all of a sudden there are foreign soldiers and no one knows why."
Other Swedes are dismayed at the government's decision to dedicate increased resources to cyberdefense, and tank and submarine production, rather than strategies to counter global warming or to help integrate refugees. For many, fear is beginning to eclipse Sweden's hopeful outlook.
Despite provocative Russian submarine and fighter jet maneuvers, as well as bizarre episodes of alleged Kremlin meddling in Sweden's political affairs familiar to other Western countries, few believe Russia would ever attack or invade Sweden. The main concern is that Sweden could be drawn into any attempt by Moscow to retake the Baltic states of Estonia, Latvia, and Lithuania, all of which have sizeable Russian minorities and have previously been part of historical Russia's imperial reach.
During the Cold War, the Baltic Sea area was not the main focus of the great power standoff as the Soviet Union and US confronted each other in Germany and across the Middle East, Asia, Latin America, and Africa. Now it is a central theater for any potential East–West conflict.
"For many years Sweden was on the outskirts of the confrontation," said Hirdman, who is known in diplomatic circles as sympathetic to Moscow. "The main stage for the conflict was across Germany. Now, because of Ukraine, the Baltics, and Poland, the line of confrontation has moved to the north, up here. And that's bad for Sweden."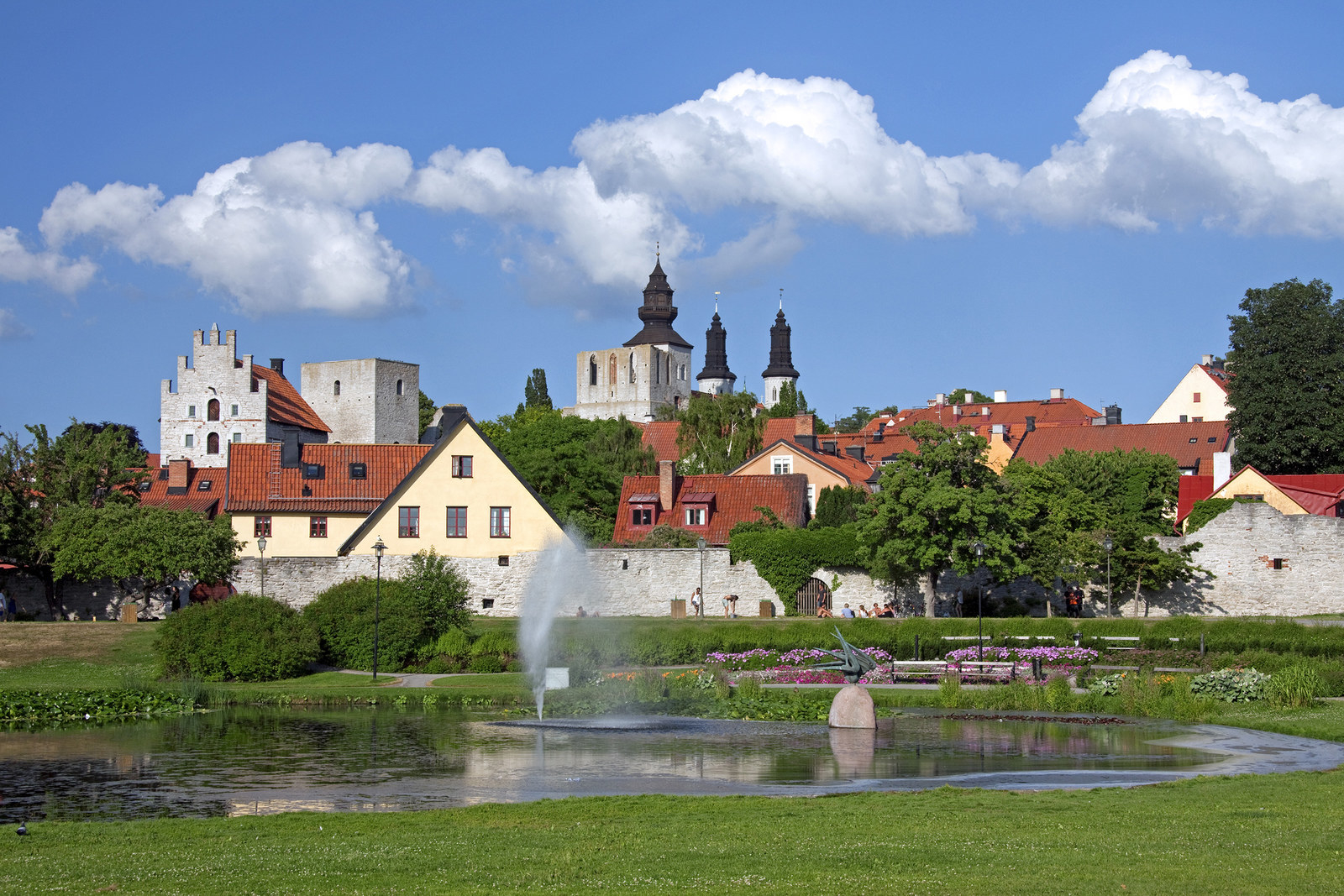 Every summer, leaders of nearly all of Sweden's political parties, aid organizations, think tanks, major companies, and media outlets gather on the picturesque Baltic Sea island of Gotland for a week of speeches, networking, and a celebration of the country's democracy. Called Almedalen, it was launched in 1968 by then–prime minister Olof Palme, a leftist politician killed in a still-unsolved 1986 assassination.
Hotel rooms and Airbnbs are booked solid months in advance. Even deputy ministers sometimes have been known to bring mats and sleeping bags. In the evenings, with daylight hours stretching past midnight, there is a lot of boozing, live music and dancing. During the day, attendees nurse hangovers while taking part in seminars and roundtable discussions ranging from global warming to technological innovations and strategies to integrate recent immigrants. Even the far-right Sweden Democrat party participates, taking its turn to deliver a speech in Almedalen square, which has come to symbolize Sweden's idealism, a sense that the liberal order that the country subscribed to for the last 30 years would spread across the world.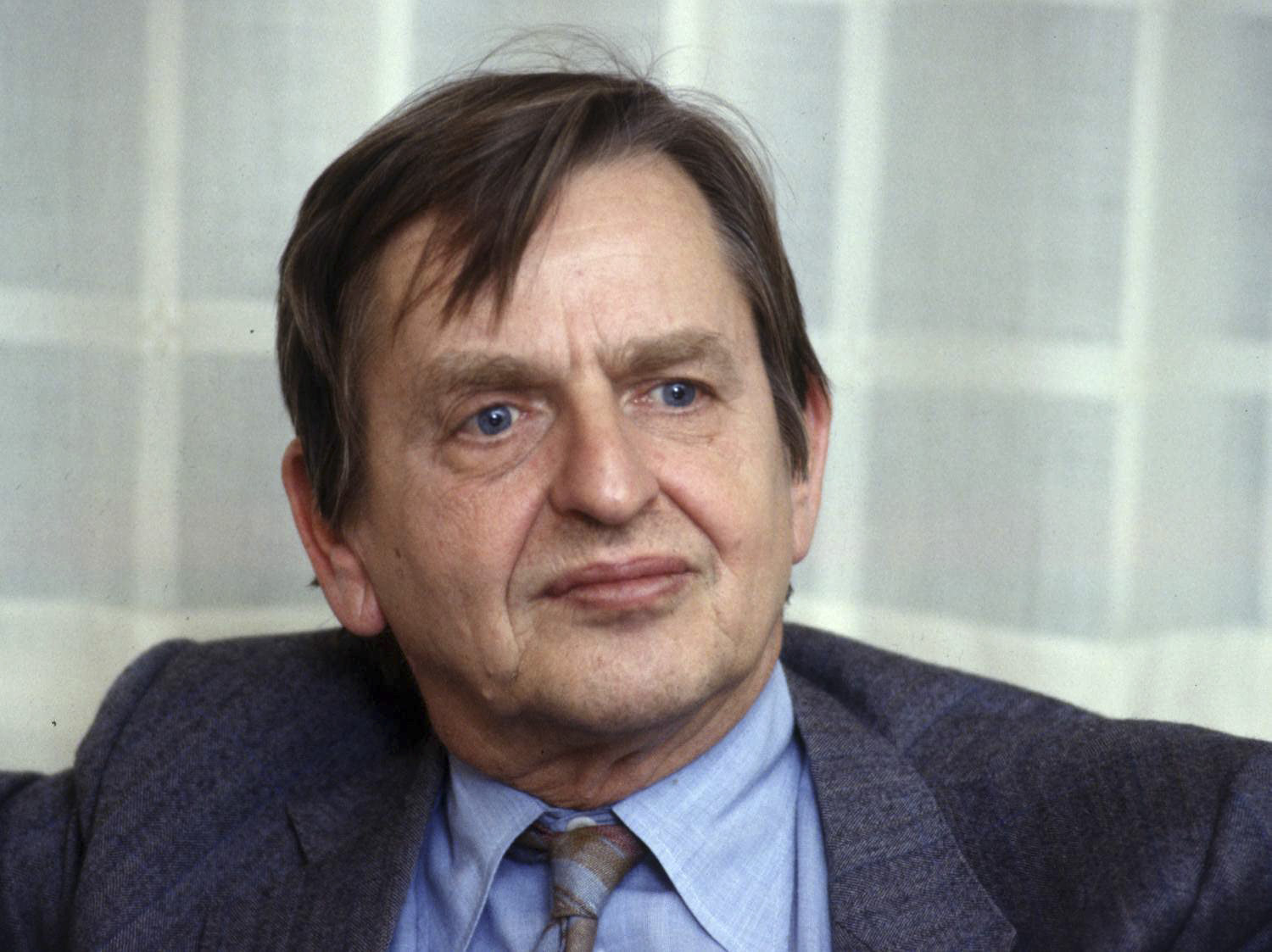 At the height of the Cold War, Sweden was among the world's most militarized nations, with 10% of the population either on active duty or in the reserves and as many as 1 in 8 people serving in civil defense organizations, with a network of 90 airbases. Sweden has since reduced its armed forces to just three battalions and mothballed, dismantled and sold off many of the airbases. Defense spending dropped from 4–5% of GDP during the Cold War to 2.5% in the mid-1990s and 1% in recent years, though Sweden continues to operate a robust $1.2 billion arms industry that sells weapons around the world, including to dictatorships, even as the country's leaders tout peace and social democracy.
Sweden for years ignored signs that the Russian threat to the east had not subsided. "It hit the snooze button" when Russia invaded and dismembered Georgia in 2008, said Robert Dalsjo, a senior official at the Swedish Defense Research Agency, which answers to the Ministry of Defense. In 2013 Russia staged a provocative military exercise that NATO later admitted was a mock nuclear attack on Stockholm. That event raised awareness about Russia's threat among the political elite but was also downplayed as just a stunt and did not dramatically sway public opinion or drastically change policy. While politicians like former foreign minister Carl Bildt have been at the forefront of warning about the Russian threat, as late as January 2014, Sweden's former prime minister Fredrik Reinfeldt said at a conference in Helsinki that he could not imagine a war over borders in Europe.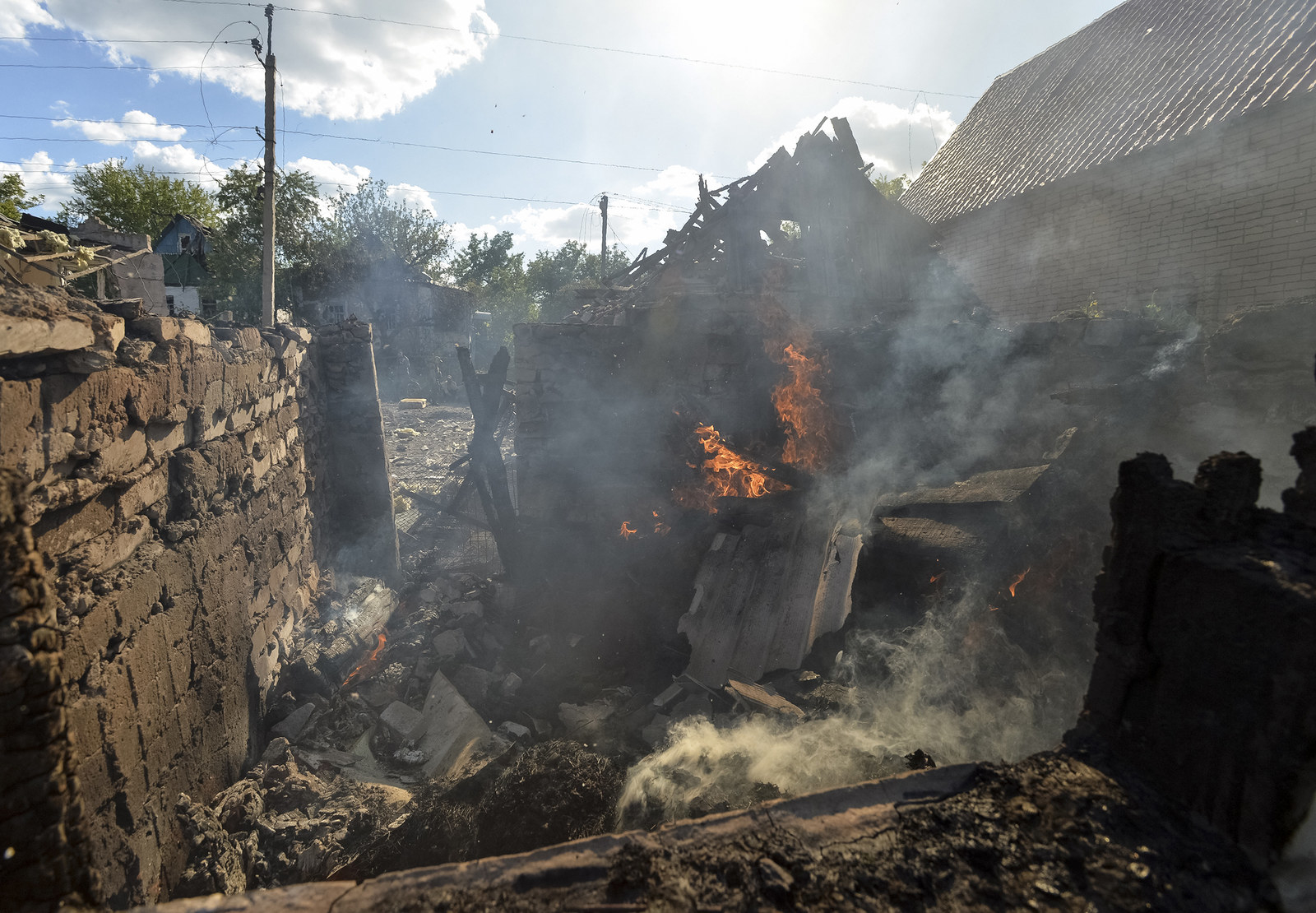 Sweden wasn't alone. A few years ago, Norway sold off a massive arctic seabase NATO had built with billions of dollars for a mere $4 million to a local businessman, who promptly leased it to Kremlin-controlled Gazprom.
"A lot of people thought that the eternal liberal peace had broken out," said Dalsjo, who considers himself more of an Atlanticist than the mainstream of Sweden's national security establishment. Despite a veneer of politeness, his jaw clenched as he described rivals who had dismissed him as a warmonger for warning that Russia's 2008 invasion of Georgia signalled a new phase in Kremlin ambitions. And he could hardly hide his contempt for Swedes he considered naive fools who had put the country in peril with their rose-tinted worldview.
"There was a strong belief that the world was on its way to a better state which could not be sidetracked and the only trouble was on the outskirts of the enlightened zone — Iraq, Somalia — and we should go there and spread some light so they could join us too," he said. "And secondly, they believed if something should go wrong, the rest of world would rally to our help."
But then 2014 happened. Not only did Russia invade Ukraine, snatching the Crimean peninsula and backing militias fighting the government in Kiev, but Western powers did little other than impose sanctions on Russia and consider, though not follow through on, sending arms to Ukraine to fend off pro-Kremlin militias. Ominously, some of the same Russian military units that took part in the massive Zapad 2013 exercise later fought in Ukraine.
"2014 was a game-changer," said Mikael Tofvesson, who heads the cyberdefense team at Swedish Civil Contingencies Agency. "That was when a European country invaded another European country and lied about it. It was a sign that one country was playing by different rules."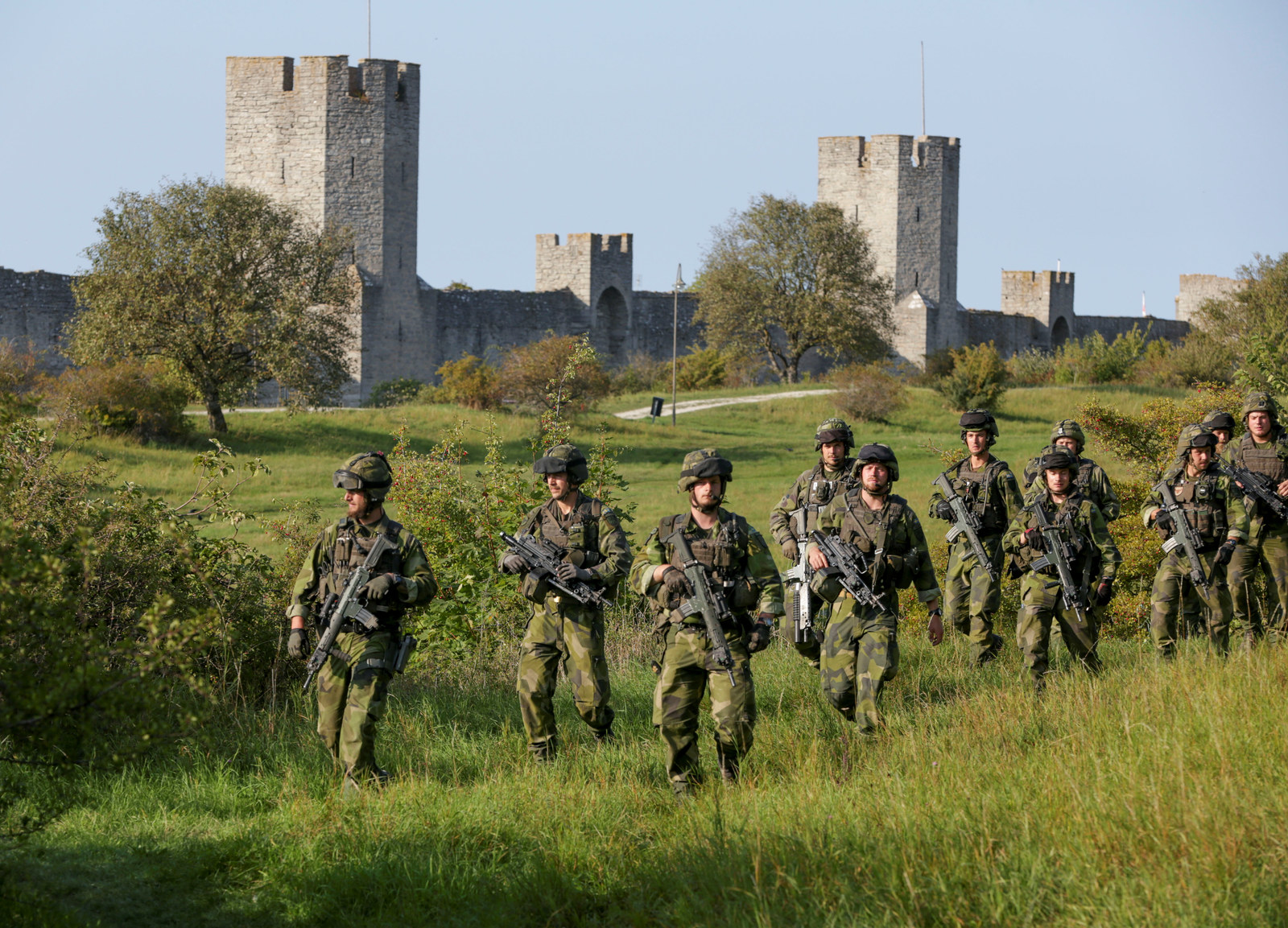 Starting on September 11, the medieval villages and rolling hills of Gotland will be disturbed by the sounds of fighter jets screeching through the sky and foreign soldiers — among them at least 1,000 US Marines — on exercises in its woodlands, as well as through stretches of mainland Sweden. Troops from neighboring Finland as well as NATO members Germany, Lithuania, Norway, Poland, France, Denmark, and Estonia will also take part in Aurora 17. Local officials have distributed leaflets to residents, urging them not to panic at the sight of foreign troops with US or German flags and armored personnel carriers maneuvering through their neighborhoods.

"Russia is the main challenge," said Swedish Defense Minister Peter Hultqvist during a visit to the Pentagon in May when he discussed Aurora 17. "Russia challenged the European security order. This has a destabilizing impact in Northern Europe and beyond."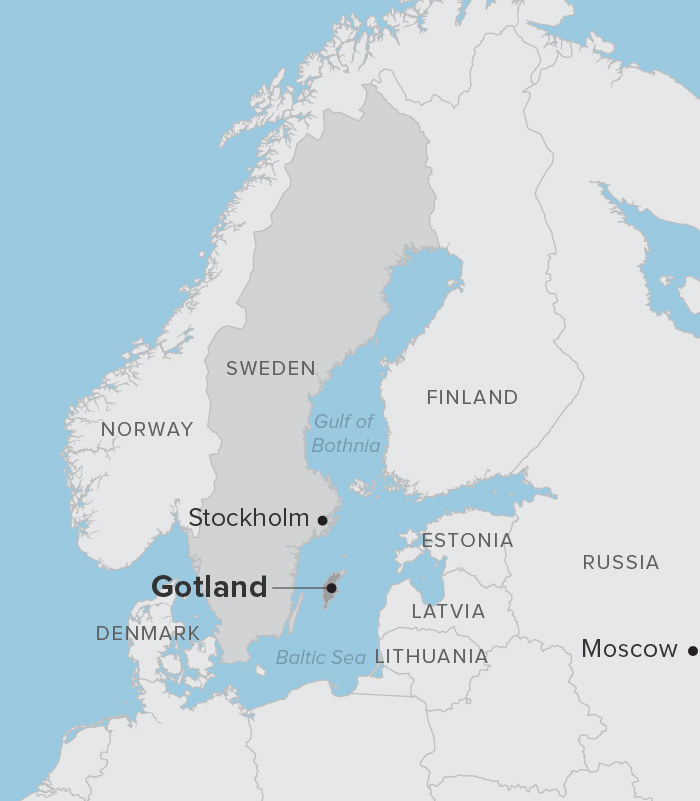 Aurora 17 signals a marked change in Sweden's strategic posture. While the US has taken part in operations with Sweden before, rarely have so many ground troops been involved on Swedish soil.
"It's a big deal. It's a big change. It's a significant step," Pieter Wezeman, an analyst at the Stockholm International Peace Research Institute, a think tank, said of Aurora 17. "There have been much more secretive relations with the US. Intelligence sharing has taken place. But this is so open and visible."
After the events of 2014, both Swedish and NATO planners began to cast a wary eye on Gotland, the largest island in the Baltic Sea and 180 miles from Russia's Kaliningrad enclave. It was briefly occupied by Russian forces in the early 19th century and is considered a strategic location were Russia to try to invade the Baltic states. Last year Sweden began deploying troops on the island for the first time in more than a decade, fearful that Russia could snatch the island with a small force of paratroopers and begin flying in reinforcements, impeding Western attempts to defend Lithuania, Latvia, or Estonia.
Despite some criticism, Swedish political parties across the spectrum came to a general agreement to increase defense spending by $250 million in their 2018 budget and another $340 million per year for the three following years, edging the country's defense spending up from 1.1% of GDP in 2016. Washington, which has been prodding NATO partners and other allies to up their defense spending, has tightened defense ties with Stockholm.
Sweden's reintroduction of a military draft aims to build up the armed forces from three to eight or so battalions. But its version of conscription comes with a uniquely Swedish twist: Light-hearted, multicultural recruitment ads emphasize physical fitness, building bonds with peers, or gaining job skills, and prospects are only asked to join. They can refuse.
"I would join and I think a lot of people in my generation would join," said Cecillia Sparre, a 20-year-old psychology student who has been eyeing military service. "If there was a threat, they would be prepared to defend Sweden."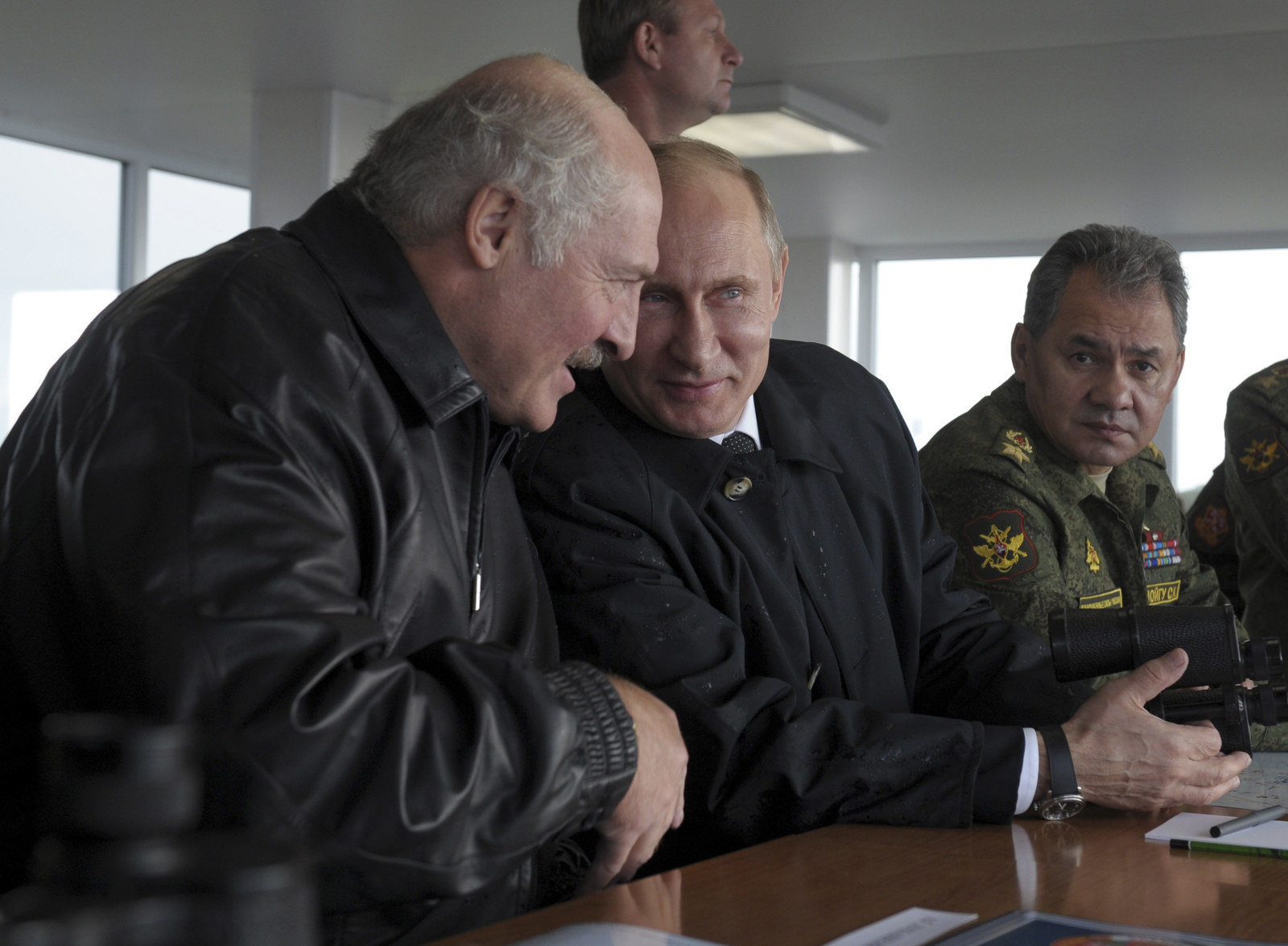 A few years ago a young Russian man named Egor Putilov moved to Sweden. He mastered Swedish, did a little blogging, applied for jobs in the civil service, and began writing articles for the leading left-wing paper Aftonbladet arguing against allowing in migrants, a hot-button issue across Europe. He sometimes sparred with another writer, Tobias Lagerfeld, who supported migrant rights.

Last year another young man of Russian descent, Alexander Fridback, got a job working as a parliamentary aide for the far-right Sweden Democrat Party, which has a hardline anti-immigrant stance.
It turns out Putilov, Lagerfeld, and Fridback were one and the same — all of which might have been dismissed as a prank or stunt by a disturbed young man until Swedish radio uncovered that Putilov/Fridback/Lagerfeld had purchased a house in Stockholm from an allegedly corrupt Russian businessman for $750,000 and then sold it shortly afterward for twice the amount. A scandal erupted and Putilov resigned from his post in parliament. Putilov told BuzzFeed News he was the victim of an unfair "smear campaign" because of his Russian roots, and denied being an operative for the Russian government.
Regardless of whether Putilov was acting at Moscow's behest, the damage was done. Many Swedes said the incident was part of a pattern of behaviour by the Kremlin intended to sow confusion, doubt, and alienation within the country's political environment.
"It's not like they want to promote a certain view," said Fredrik Wadström, a Swedish public radio producer and a former Moscow bureau chief who is now overseeing coverage of Russian intrusions into Swedish politics. "They just want to throw a lot of garbage into the political arena on Russia, immigration, and security affairs."

"Some people say it's the new normal. I would say the old normal is back."
While Sweden has invested in capabilities including anti-submarine warfare and upgraded conventional tools of war, it has also attempted to counter what experts call Russian active measures. The Stockholm cyberdefense facility has a high-tech situation room, operated by the Swedish Civil Contingencies Agency, to counter fake news and propaganda believed to be emanating from Russia as well as from Islamist jihadis.
The agency has trained 4,000 civil servants across Sweden to be on the lookout for "influence campaigns" meant to damage credibility in the country's democracy. Right now the agency is focused on protecting Sweden's general elections next year.
"Countering [disinformation and propaganda] is something that starts before the information campaign begins," said Tofvesson, the tall, silver-haired head of the department. "Countering means creating resilient society that is not influenced by the campaign. The best way to win is to render the opposition's tools ineffective."
Some worry the joint exercises with the US, the remilitarization of Gotland, and the reintroduction of military conscription might provoke Russia, which has a far more powerful military than any of the Baltic or Scandinavian states, and has already warned Sweden not to cozy up too closely to NATO. Nevertheless, Sweden appears committed to buildings its armed forces and strengthening ties with stronger allies.
"Some people say it's the new normal. I would say the old normal is back," said Jyri Raitasalo, docent of strategy and security policy at the Finnish National Defence University and a former Finnish military officer. Unlike Sweden, Finland never disbanded its armed forces or let down its guard after the Cold War.
"The biggest change in Sweden was getting ridding of the mindset that high-tech and specialized forces are going to replace mass," he said. "If you look at what is happening in Ukraine and Syria and elsewhere, mass is back."
Edgar Mannheimer contributed reporting.