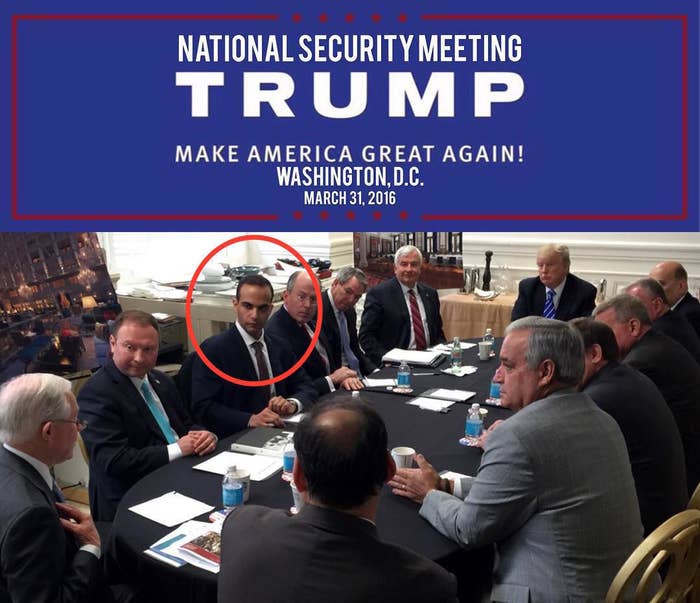 ISTANBUL — The former Trump adviser who pleaded guilty to lying to federal investigators examining Russian influence in the 2016 Trump campaign attended conferences that included the same energy firm that was a source of funding for a controversial lobbying contract with former National Security Adviser Michael Flynn.
George Papadopoulos, an adviser to the Trump campaign now cooperating with special investigator Robert Mueller's team, worked for years in the oil and energy business, focusing on cultivating deals emerging from the Leviathan gas field along the eastern Mediterranean.
Last year, while serving as a Trump foreign policy adviser, Papadopoulos appeared on an Israeli energy conference panel that included Yigal Landau, CEO of Ratio Oil Exploration, one of several Israeli and US firms that are part of the consortium exploiting Leviathan.
Documents obtained and reviewed by BuzzFeed News earlier this year showed Ratio had a business relationship with Kamil Ekim Alptekin. The Dutch-Turkish businessman has been subpoenaed by Mueller's investigators in connection to his hiring of Flynn's consulting firm.
Alptekin attended a November 2016 energy conference in Tel Aviv as a guest of Ratio, but a source close to Alptekin denied he had any ties to Papadopoulos, and described both men's connection to the Leviathan project as coincidental.
The connection may add to the growing picture of Papadopoulos, who has become a subject of scrutiny since his plea deal was unsealed on Monday. Although The Daily Caller reported that former Trump campaign official Sam Clovis approved of his joining the Trump camp in March 2016 — he also appears in a photo of the March 2016 meeting with Trump, Clovis and now-Attorney General Jeff Sessions among others — it remains unclear how he was brought into the Trump camp's orbit.
Alptekin told BuzzFeed News he hired the now-defunct Flynn Intelligence Group in part to advise him on the Ratio contract, but later clarified that he also asked Flynn to research the activities of the movement led by Fethullah Gulen, a US-based Islamic scholar wanted by the Turkish government for his alleged role in a 2016 coup attempt. A Ratio spokesperson earlier this year denied ties to Alptekin, despite the existence of numerous documents, emails, photographs and bank statements showing a business relationship. Ratio did not respond to an email sent Thursday to its spokesperson and two other executives for comment.
The Leviathan field, one of the largest gas finds worldwide, has attracted enormous interest within the energy sector.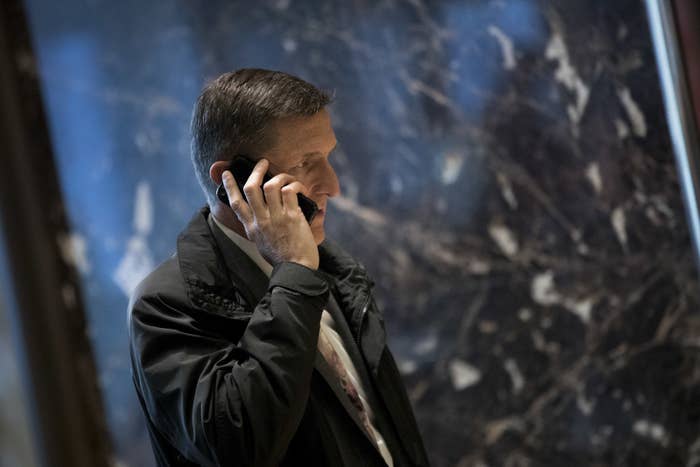 "We want to see Israeli partnerships with European countries, especially from the Mediterranean, such as Greece, Cyprus and Turkey," Papadopoulos said during his panel at the energy conference, held on April 4, 2016 at the Hilton Hotel in Tel Aviv, according to a report by Israel Defense.
While there is no evidence of a connection between the panel and the energy deal, Alptekin's firm Inovo and Ratio signed a consulting deal on April 13 last year, according to documents reviewed by BuzzFeed News.
Significant energy finds such as Leviathan often draw the attention of ambitious businessmen such as the 30-year-old Papadopoulos and Alptekin, a well-connected 39-year-old whose primary business has been aerospace and real estate.
In another possible coincidence, both Alptekin and Josef Mifsud, a London-based Maltese scholar who has acknowledged that he is the unnamed "overseas professor" in the Papadopoulos case, are among several hundred international relations specialists and players who are members of the European Council of Foreign Relations, a mainstream think tank with offices in seven countries. According to the plea deal, Papadopoulos sought to reach out to sources in Moscow after the UK-based professor informed him in April 2016 that the Russians had incriminating material that could be used to damage the presidential candidacy of Hillary Clinton.
The source with knowledge of Alptekin's affairs said the businessman had never communicated with Mifsud.