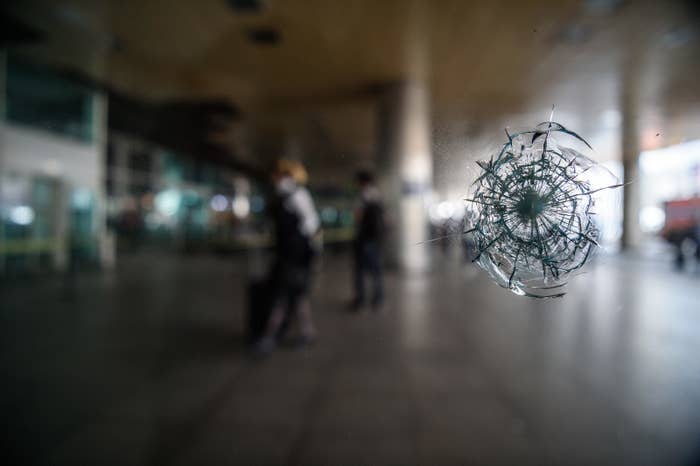 Three assailants allegedly behind Tuesday's attack on Istanbul's main airport stayed in an apartment at the heart of Turkey's commercial capital for as long as a month, neighbors told BuzzFeed News.
Turkish police late Thursday gathered surveillance camera footage from the neighborhood, located in the city's sprawling Fatih district, from where the three suspected assailants may have planned an attack that left at least 44 people dead and 200 injured.
According to the semi-official Anatolia news agency, Turkish authorities also arrested 11 foreign nationals in a series of raids early Friday, bringing the total individuals detained in connection with the attack to 24.
The suspected assailants' safe house, close to the Aksaray subway stop, is within a transit area for tens of thousands of Syrian refugees, as well as travelers from the Middle East, Central Asia and Eastern Europe, who spend time in Istanbul for work or pleasure.
"People come here for five days, we see them come in and out, and we talk to them," said Mohamet Ali, the co-owner of a grocery store few minutes up the street from the peach-colored six-story apartment building where the suspected terrorists stayed. "But we only saw [the three assailants] on the video footage, which we handed over the police."
The men, who blew themselves up during the attack, were nationals of Uzbekistan, Kyrgyzstan and Russia, specifically the Dagestan region of the north Caucasus, according to officials cited by local media. Based on the closed-circuit footage Ali and other neighbors saw, the men "did not dress like their origins. They wore European clothes and carried themselves like Europeans."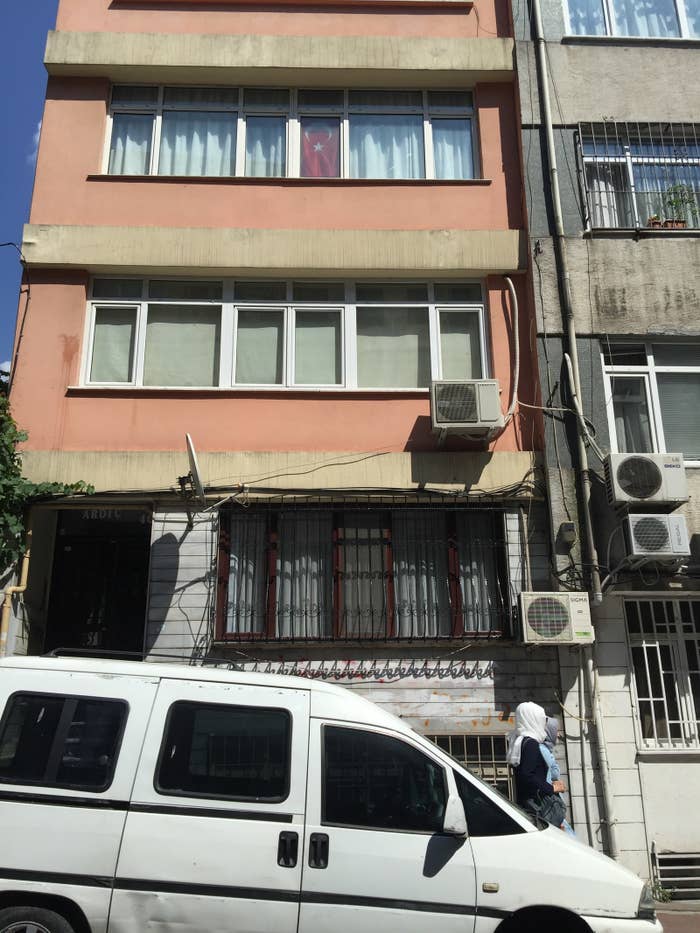 The men paid for 12 months' rent in advance, perhaps choosing first floor flat because of the vault-like metal door at its entrance, said Ali. "They were weird people — they never came out," he said. "There was an old lady who lives there and told us they never came out. They placed a thick protective cover on the windows, which they rarely opened."

Ali described his area "as a touristic neighborhood" frequented by foreigners — especially those escaping the turmoil of the Arab world. "It used to be mostly Turks, but in the last two and a half years you have a lot of Arabs who come here and rent apartments," he said.
According to officials cited by international media, European intelligence services had warned of an attack at a major airport in Europe during the Muslim holy month of Ramadan, which ends next week. Tuesday's attack has unsettled security officials overseeing international airports in major cities around the world. The Italian daily Corriere Della Sera reported that Italian security services are tightening security at airports within the country by adding metal detectors and better scrutinizing foreign airport personnel. French officials are also concerned about an attack on one of its major airline hubs.
According to Ali, the three attackers operated in a clandestine manner that drew little attention. "It's impossible that they didn't come by here and buy something at least once or twice," he said. "But somehow no one noticed them."