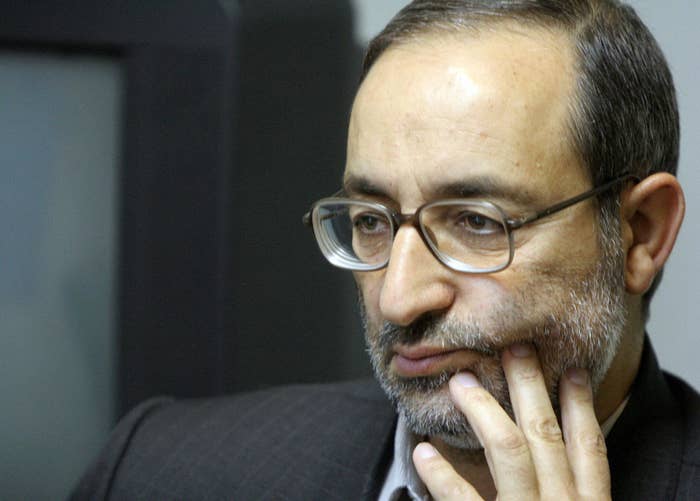 While global stock markets plummeted and gloomy U.S. and European policymakers gnashed their teeth in despair, Iran's leaders were overjoyed that the United Kingdom voted on Thursday to leave the European Union.

Political and military officials in Iran applauded the results of the U.K. referendum, with one official calling it a "historic opportunity" for the Islamic Republic.
"Stars in the flag of unity are falling in Europe; Britain's exit from the EU is an historic opportunity for Iran," Hamid Abutalebi, deputy chief of staff of the presidential office for political affairs, was quoted as saying by the semi-official Tasnim news agency. "We should take advantage of this new opportunity."
Abutalebi said the EU had lost the trust of Europeans and that economic troubles in southern Europe, terror attacks, and refugee arrivals "are signs of the collapse of the EU."
Neither Abutalebi nor others detailed the exact reasons why Iran viewed the potential demise of European unity as a win for Iran. Though Europe is an important trading partner of Iran, Iranian officials have long believed they would fare better in relations with individual European countries if they were untethered from the generally pro-U.S. policymakers in Brussels. It was under U.S. pressure that the EU ultimately imposed trade sanctions on Iran that led to the dismantling of its nuclear program.
Brigadier General Massoud Jazayeri, deputy chief of staff of Iran's armed forces, characterized the U.K. vote as a rejection of U.S.-style policies.
"The only way for the European Union to survive is to state openly its independence from the White House," he was quoted as saying by Iran's semi-official Mehr news agency. "The desire of the people of England to exit the European Union in fact means that the majority of the people in that country are saying 'no' to the British government continuing to impose the will of America on the country."
Tehran also believes — rightly or not — it would have an easier time making business and energy deals with southern European countries such as Italy, Greece, or Spain if they didn't have to consider tougher human rights and other standards set by the EU. Further erosion of European unity plays into Iran's hands by letting it set the individual countries against each other. Or as, Abutalebi put it on Friday, weakening the EU "will lead to further strengthening the safety and welfare of others."
Even as Europe's bonds frayed, Iran was busy this week shoring up ties with its own geopolitical partners. Iran foreign minister Javad Zarif was in Tashkent, capital of Uzbekistan, on Friday meeting with officials from the Shanghai Cooperation Organization, a trade alliance that includes China, Russia, Central Asian nations, and Iran as a partial member.