Iran's supreme religious and political leader has blasted calls to loosen laws that require women to wear hijab in public, addressing for the first time a protest movement seeking to change one of the most distinctive signs of the country's Islamic system.

Ayatollah Ali Khamenei spoke harshly against those seeking change to laws requiring women to wear hijab outdoors.
In a speech marking the birthday of the Prophet Muhammad's daughter, Fatimah, that also coincided with International Women's Day, Khamenei described "the enemy's extensive propaganda and huge investment" against hijab.
"They invested a lot, planned, and launched several campaigns to deceive a few girls and encourage them to remove their headscarves here and there; all their attempts have ended in this negligible and small result," he said, according to a summary of his speech on his website.
He blasted journalists, clerics, and intellectuals for calling to revise the hijab law and allowing people to dress as they want. "This argument can be made about all social sins. For example, it can be said that selling alcoholic drinks must be allowed and people can decide whether to drink or not drink, he said.

Since late last year, Iranian women have been taking videos and photos of themselves posing without their headscarves in public spaces in a challenge against the Islamic Republic's dress codes. Some have been arrested and confined to prison while others have been released.

Khamenei's comments come as little surprise; the black-turbaned senior cleric has long sided with hardline conservatives on cultural matters. But the pointed timing of the remarks on International Women's Day — an occasion he acknowledged — appeared designed to send a blunt message to the regime moderates seeking change within the system, as well as Tehran's opponents abroad.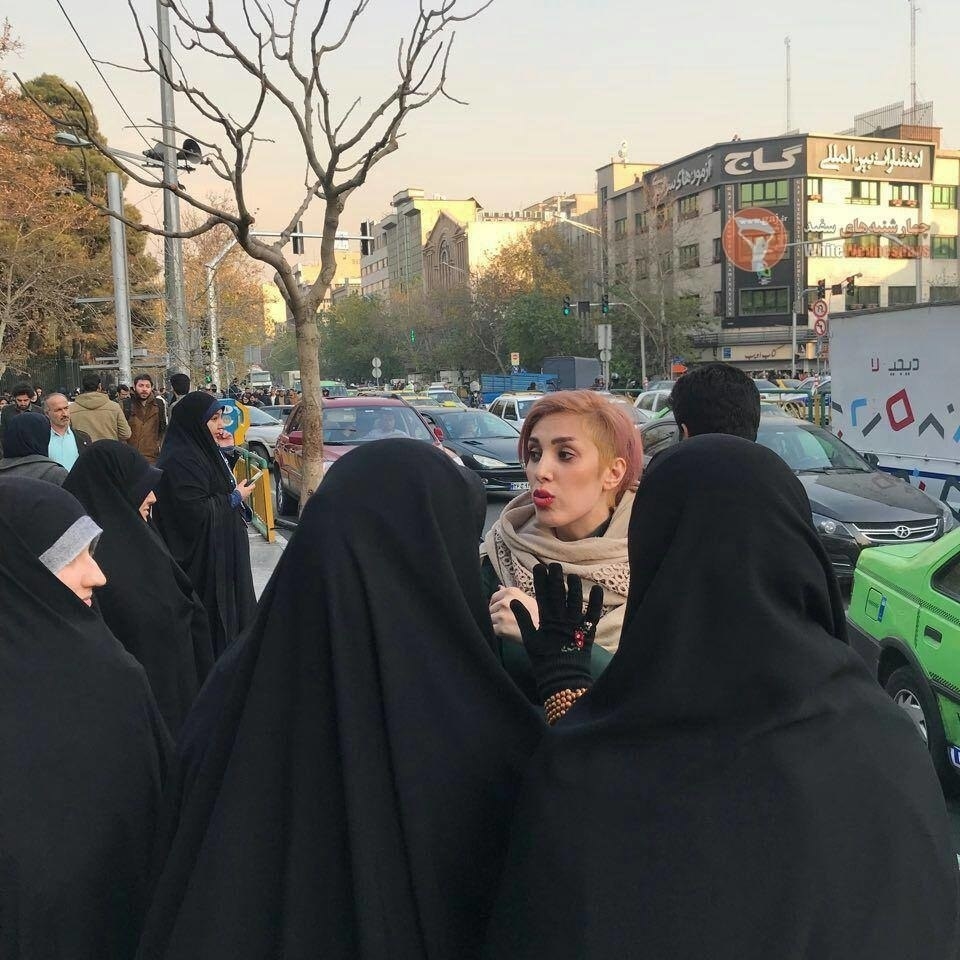 For the women protesting the rules, Khamenei's guidance signals even tougher treatment by security forces and a network of shadowy hardline ideological enforcers grouped around the Revolutionary Guard. Some of the women arrested for removing their headscarves have been let off with a slap on the wrist. But on Wednesday, Tehran prosecutor Abbas Jaffar Dolatabadi was quoted as saying that an unnamed woman who took off her headscarf was sentenced to two years in prison on charges of "appearing in public without hijab," and "encouraging" such acts, though 21 months of the term had been suspended.
"The protester was in need of long-term medical treatment and had to be seen by a psychiatrist," he was quoted as saying by the semi-official ISNA news agency.
But hardliners' resistance to demands for change carries potential risks. Thousands of Iranians across the country took to the streets earlier this year in surprise protests against economic hardships and lack of political space. Those protests — rooted in lower-class laborers in small cities — failed to fuse with long-standing middle class demands for political and social change. Empowering the regime's mostly despised shock troops to clamp down further on dissent could stir even more unrest.