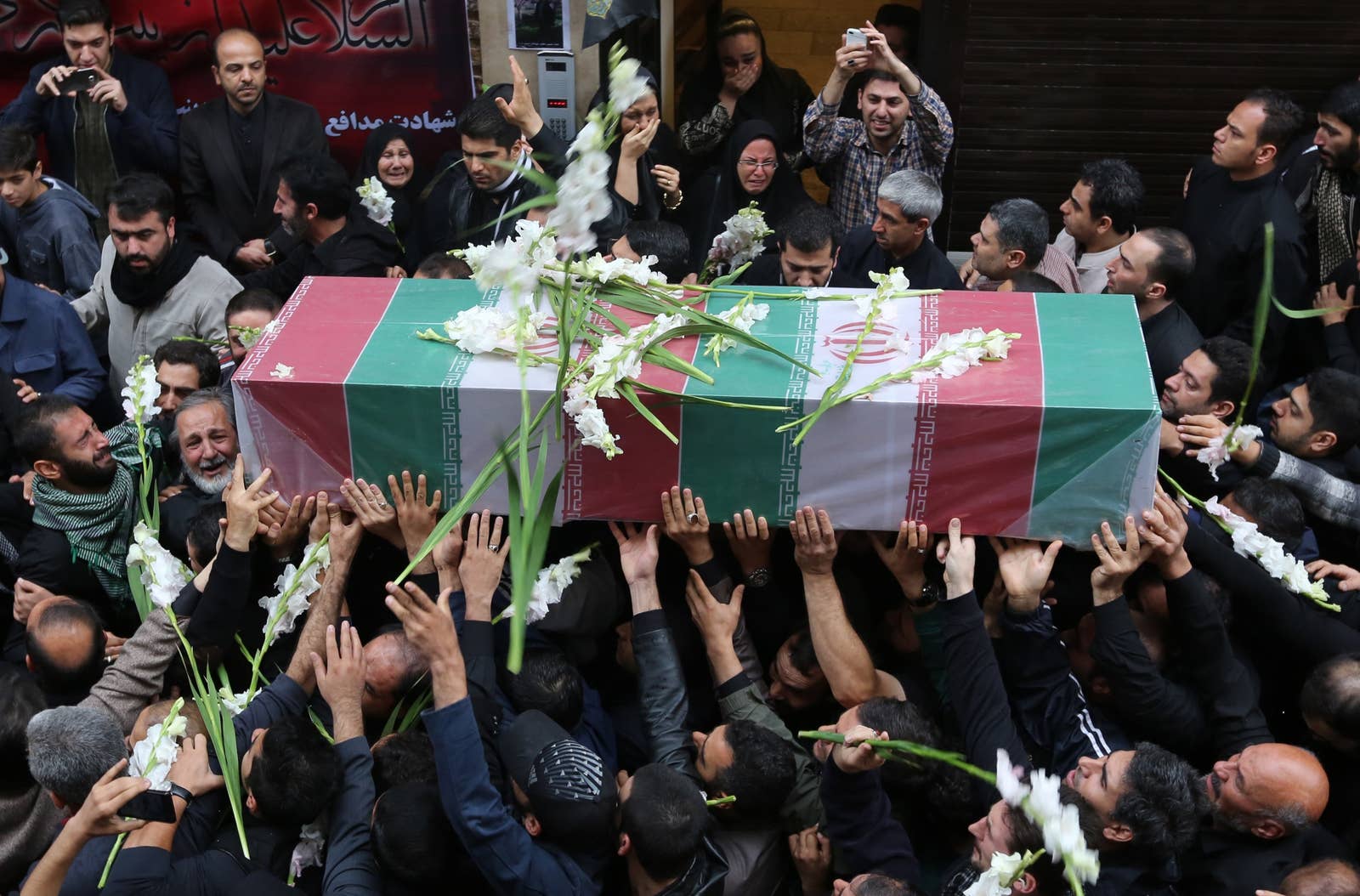 BRITEL, Lebanon — The bodies of young men who died fighting in Syria occupy three slots in the newly dug cemetery in Lebanon's Bekaa Valley. Six more neatly trimmed grassy spaces lie on either side of the graves, waiting for the next batch of Hezbollah fighters killed across the border, just beyond the nearby mountain ridge. Across the pathway, another dirt field has also been dug up in preparation for more dead young fighters to be interred.

"If I don't go there, the terrorists will come," said Aaref, a 48-year-old Hezbollah fighter who once trained in Iran and has been deployed repeatedly to Syria on rotations that last up to a month at a time. "Better if you get killed there than if they come here and kill your sister or mother."
That fear was reinforced last week and after ISIS terrorist attacks in Paris left at least 128 dead, just 24 hours after ISIS claimed responsibility for two successive suicide bombings in heavily Shiite neighborhood in Beirut, killing at least 37 people and wounding 180.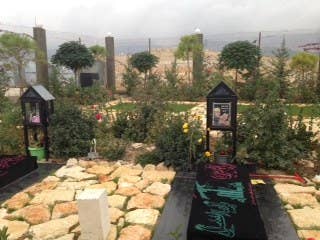 As the U.S. and its allies conclude a fifth year of floundering policy over the multipronged war in Syria, going through a painstaking debate before deploying a meager 50 commandos in the country, Iran and its proxies, backed by a six-week Russian air campaign, are exuberantly escalating their support of Bashar al-Assad in a war against Syria's Sunni rebels.
"Our presence [in Syria] has increased, in terms of quantity and even quality," Brig. Gen. Hossein Salami, deputy commander of Iran's elite Revolutionary Guards division, said in a television appearance on Oct. 26. "We need to get to know the realities of the battlefield."
Deaths of Iranian troops and their proxies have spiked since Russia launched its campaign. Experts estimate that Hezbollah alone — a vast military and political organization backed by Tehran and dominating Lebanon's politics — has lost between 1,000 and 2,500 members to fighting in Syria. The number of Iranians killed "defending the shrines," as the Iranian media puts it, is approaching 300, with at least 40 since the Sept. 30 start of the Russian airstrike campaign meant to bolster Assad's regime in its war against rebel groups. Pictures of increasingly younger dead Iranians, shrouded in Shia religious iconography, appear daily on Iranian news sites and in the neighborhoods of the small towns and poor districts of big cities from which they hail. Those close to Hezbollah and Tehran say they expect the number of Iranian troops in Syria to increase. A pro-Iranian regime Facebook page that regularly publishes the names and photos of Iran's dead bluntly warned of even greater casualties.
"Definitely, the number of our martyrs will increase, and maybe with a greater speed than we previously announced," it declared, warning that the number of casualties could increase "several-fold" in coming months. "We should not forget that this offensive has its cost."
The Nov. 13 attacks in France have only strengthened Iran's resolve and, at least in the eyes of Tehran officials, given its controversial intervention even more international legitimacy. "Terrorist operations have jeopardized global peace and security, be it in Iraq, Syria, Lebanon or Paris," Iranian vice president Eshaq Jahangiri told Iran's official news agency. "Fighting against terrorism requires a united and non-discriminatory action, serious determination, national will and international coordination."

"What can the Americans do, unless they want a big regional war?"
No longer do Iran and Hezbollah see themselves as supporting an isolated dictator in a civil war. Instead, they fashion themselves as part of a grand global coalition confronting Western-backed extremists. They believe their toughest political and military challenges in Syria are behind them, having successfully moved the front lines away from the Lebanese border 300 kilometers toward the provinces of Aleppo and Idleb, placating worries and quelling dissent among their own populations as they embark on a significant military adventure that is their first in another land.
"There was a debate between the various parties and the political groups," said Chamran Bouye, a specialist on politics and defense in Tehran. "There might be some differences of opinion on the conduct of the conflict. But after four years, the disagreements that emerged at the beginning have ended."
Drawing a superpower actively into the conflict, they now have the political cover to even escalate their involvement if they wanted to without worries of a domestic or international backlash. "Now they can send hundreds or thousands of troops," said Farhat. "Now we can expect Iranian troops as well as Revolutionary Guard specialists to come."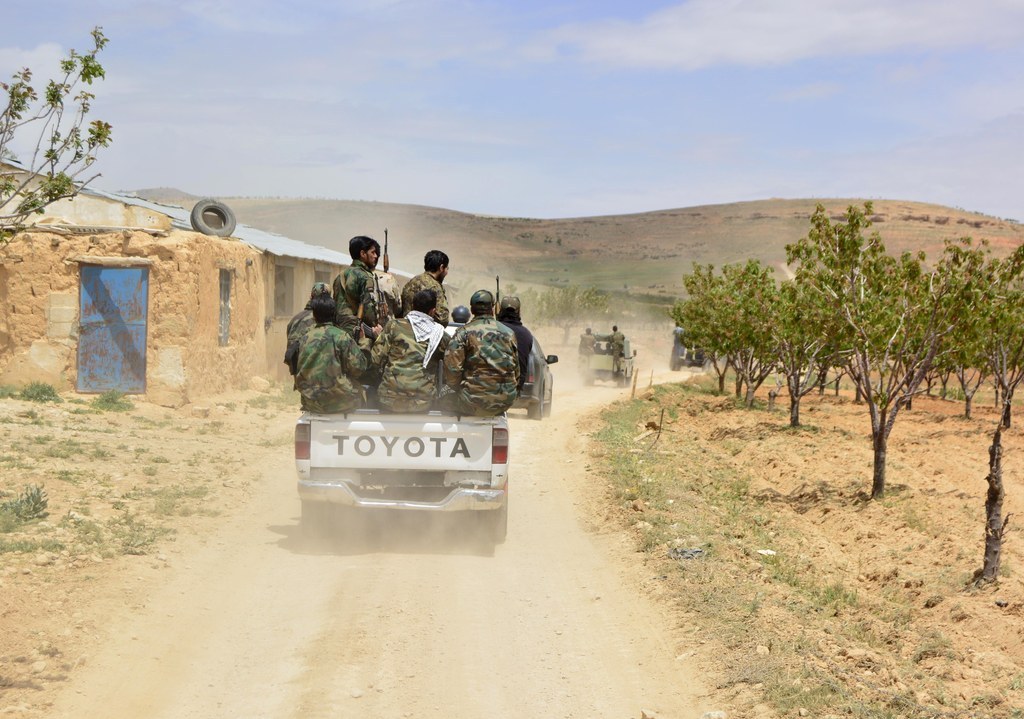 For now, sources close to Iran and Hezbollah say they are confident that the Obama administration hopes to avoid a confrontation with Russia and Iran over Syria; the U.S. commandos deployed are focused exclusively on helping Kurdish-led allies fight ISIS. But Iranians remain wary of 2016 U.S. elections and the possibility of a more aggressive Washington posture, and may be accelerating their involvement in anticipation of a possibly more robust engagement. "After the elections, maybe the Republicans will return," said one source close to Iran and Hezbollah. "On the other hand, we don't think things will change too much. What can the Americans do, unless they want a big regional war?"
Iran's Syria expedition is a huge gamble. If Assad triumphs, Iran and its proxies could claim a major military and propaganda victory against the U.S. and its allies, especially Syrian rebels' patrons in Saudi Arabia and Turkey. Failure would likely turn Syria into a Sunni-led state loyal to Riyadh and curtail Iran's supply line of weapons to Hezbollah, whose primary mission is to confront Israel.
In some ways, the conflict is already turning into a quagmire for Iran and its allies. Its financial costs are indiscernible but likely high, coming at a time when the Iranian economy struggles to emerge from stifling sanctions imposed because of Tehran's nuclear program. The conflict has opened a new chapter in the smoldering sectarian warfare between the Middle East's Sunnis and Shiites that began following the U.S. invasion of Iraq. Weeks of Russian bombing and an Iranian-backed ground offensive have failed to change the balance of power in Syria, while casualties mount.
Still the picture could have been worse. Iranian and Hezbollah forces have rallied demoralized Syrian troops and provided them with weapons at a time when the regime was collapsing.
"The Syrians know full well they would have been done for if it hadn't been for the Iranians," said a Western diplomat who travels frequently to Damascus. "They came in and supported the regime economically and militarily."
Syria served for decades as Iran's sole partner in the Arab world, siding with Tehran during its war with Iraq and cooperating closely on security and intelligence matters. Iran's military involvement in Syria began slowly — and may not have happened at all were it not for the Assad regime's brutality and intransigence. In the first weeks after the peaceful March 2011 uprising against Assad, both Iran and Hezbollah sought to convince the regime in Damascus to change its ways, publicly calling for reforms. Hezbollah officials and hangers-on in Beirut whispered that they sympathized with the protesters, who demanded political freedom, and resented the Assad clan's iron grip on power.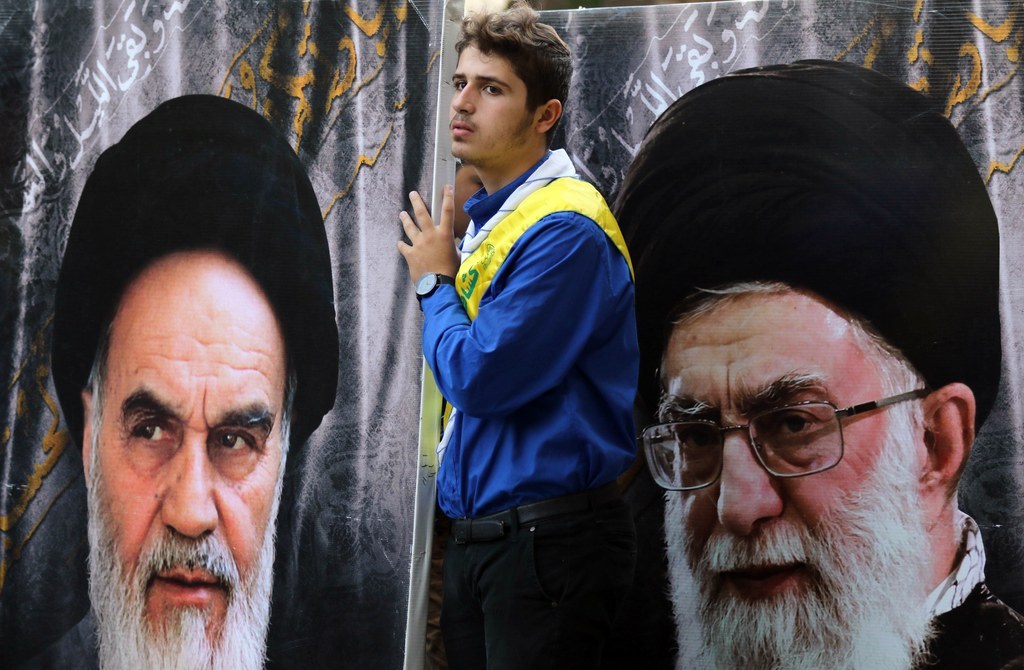 Sensing the mood shift among Arabs clamoring for change, Iran even invited opposition activists to Tehran and at one point tried to work out a power-sharing agreement between the Assad government and Syria's Muslim Brotherhood, according to several scholars who travel between Tehran and other Middle East capitals. Hamas, which has excellent ties to both Syria and the Brotherhood's various branches, helped mediate, said Mostafa Fahs, a journalist and analyst who is the son of a prominent Lebanese Shia cleric.
"They tried to come to a political solution with the regime and the Brotherhood," he said. "Even the Revolutionary Guard would have supported such a solution."
But Assad refused any deals, to the dismay of some within the Iranian orbit, and instead unleashed a torrent of violence against Syrian protesters that drove some to arms, while members of his own armed forces defected to a rebellion that won the backing of the region's Sunni powers, especially Saudi Arabia and Turkey.
In a meeting with one senior Hezbollah official in Beirut, scholar Randa Slim opined that the group had missed an opportunity to push harder on Assad to reform during the first six months of the protests, before it turned into an armed rebellion. "He said, 'We had only one month to push him,'" said Slim, who meets regularly with officials on all sides of the Syria conflict. "Once he made that decision to use the military solution, Hezbollah had no choice but to follow along. Eventually, they came to the conclusion that no matter what Assad does there was this conspiracy to oust him."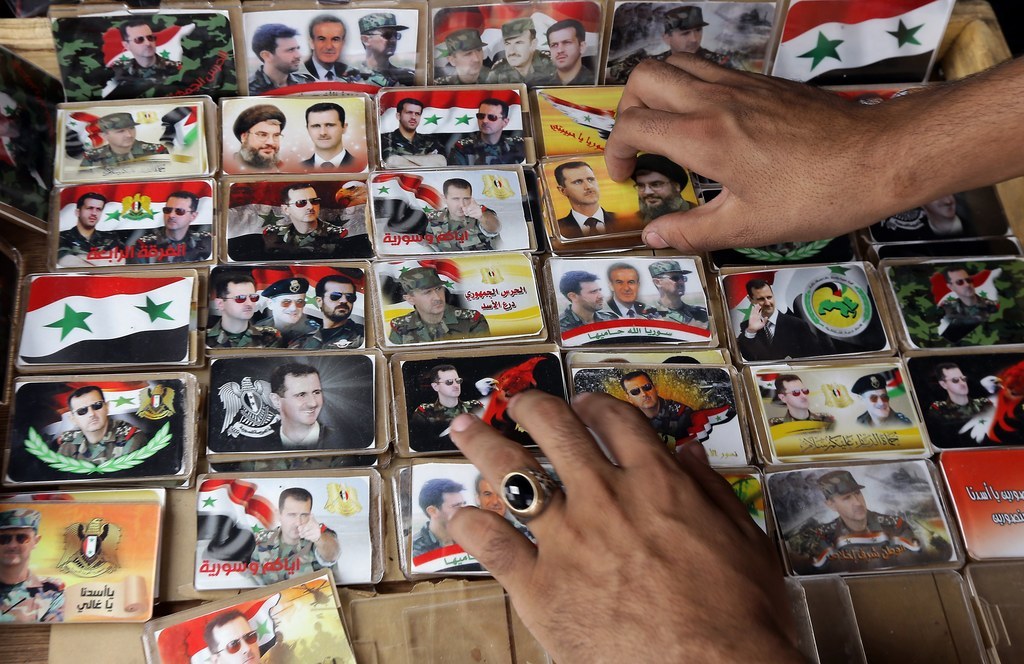 Hezbollah officials declined to speak on the record to BuzzFeed. But in private conversations with officials close to the group, they voiced confidence in the current state of the war, and something like relief at the Russian intervention, which they believe provides their intervention with international legitimacy.
"It wasn't an easy decision," said Talal Atrissi, a professor at the Lebanese University, who is close to the group. "Of course there was a debate. The intervention happened step by step. It wasn't all at once."
Hezbollah's first foray into Syria began in Homs, near the border with Lebanon, in an attempt to maintain the crucial supply line for weapons via Iran. Military incursions by Nusra Front and other Syrian rebel groups as well as a series of deadly bombings in Lebanon prodded Hezbollah into further action. By the summer of 2012, the U.S. began accusing Hezbollah of taking part in the conflict, but the heaviest deployments didn't begin until February 2013.
"Hezbollah was late in getting in its participation in Syria," said Mohammad Obeid, a pro-Hezbollah Lebanese politician who frequently travels to Damascus and Tehran. "They only did so when they began to fear the extremists would invade Lebanon."
According to several analysts and officials, Hezbollah Secretary-General Hassan Nasrallah convinced Iran's leadership that a robust military intervention was unavoidable, not just to maintain the flow of weapons to confront Israel, but also to not abandon Assad, who had been loyal to the Iranian-led axis of resistance.

"When it comes to affairs of Iran in Syria, Hassan Nasrallah holds the second-most powerful decision after Supreme Leader Ali Khamenei."
"It was very clear to me that Nasrallah played a major role in shaping the Iranian decision to intervene," said Slim. "He holds veto power over the intervention. When it comes to affairs of Iran in Syria, he holds the second-most powerful decision after Supreme Leader Ali Khamenei."
The June 2014 overrunning of Mosul by the Islamic State had a profound impact on both Hezbollah and Iran, whose vaunted special operations commander, Qassem Suleimani, failed to see it coming. "The thinking was they could attack the Bekaa Valley the same as they attacked Nineweh province," said Farhat, the general, referring to northern Iraq and eastern Lebanon. "They could do to Lebanon what they did to Iraq."
Last March, Syrian rebel groups that included the al Qaeda-linked Nusra Front seized the northwest Syrian city of Idleb, putting them within striking distance of the Alawite heartland of Latakia and Tartous, ancestral home of the Assad clan and two Russian military bases. Just as in Mosul, the rebel advance must have stunned the Assad regime and its Iranian backers, which had been spewing torrents of happy talk about the progress of the war in official media.
Lebanese officials close to Iran, Hezbollah, and Syria said the decision for an all-out escalation of the conflict that included a Russian air campaign and increased numbers of Iranian troops was forged during a meeting between Suleimani and Moscow officials in September. (Russia denies that the meeting, which could violate U.N. sanctions, ever took place, but Iran has been ambiguous.) In part, the Iranians managed to convince their Russian counterparts that the U.S. wasn't serious about confronting ISIS and other rebel groups.
"They told the Russians the American priority was to use ISIS to blackmail Iran and Iraq and force Bashar to step down," said Obeid, the Lebanese politician. "This opened the gate to a strategic partnership between Russia and Iran. It's now a conflict between the two axes."
Iran and Russia complement each other. Russians can't put boots on the ground; Iran can. Iran can't put planes in the sky; Russia can. Iran can't influence the United Nations Security Council; Russia can. Russia can't recruit thousands of foreign fighters; Iran can.
Since the partnership with Moscow, Iran has become increasingly open about its involvement in Syria. Late last month Iranian state television aired extraordinary footage of a high-tech joint operations room said to be located somewhere south of the Syrian city of Aleppo, where Russian warplanes are backing Syrian, Iranian, and allied fighters in an offensive to retake the city. Men in military uniforms stare at digital maps and drone footage of the battlefield. "This is the heart of operations in the south of Aleppo," says the reporter.
Bouye, the Tehran-based defense analyst, described a national consensus formed over the Syria intervention. "Among ordinary people, nationalism and the Shia religion contribute to the support of the Iranian intervention in Syria; people believe that Wahhabism and Saudi Arabia are responsible or the conflict," he said. "But at the elite level, the view is different; they have a rational approach and are indifferent to military casualties."

Pentagon officials and Syrian rebel leaders say the number of Iranian military personnel now deployed to Syria has increased from a few hundred advisers, until a few months ago, to perhaps 2,000 senior IRGC officers and low-ranking fighters, an estimate confirmed by Syrian rebel leaders fighting them on the ground. One Lebanese military official estimates that between 5,000 and 10,000 Hezbollah fighters are deployed to Syria at any given time. Additionally, experts estimate perhaps up to 3,000 Afghan and Pakistani fighters were recruited for the effort and perhaps 5,000 Iraqis, many lured by public campaigns urging young men to "defend the holy shrines," tapping into centuries-old sectarian fears of Wahabbi Sunnis targeting Shiite religious sites.
"Judging from the recruitment effort we're seeing, they're drawing more and more serious guys there as opposed to cannon-fodder recruits," said Philip Smyth, a researcher at the Washington Institute for Near East Policy specializing in pro-Iranian Shia militias throughout the Middle East.
The Iranian-led involvement has proved crucial to the survival of the regime. Before the uprising against Assad, the Syrian armed forces last fought a war in 1973, while Iranians battled Iraq until 1988 and Hezbollah fought against Israel in 2006. Meanwhile, Hezbollah is a master of insurgency tactics, now being used by the Syrian rebels.
Syrian rebels, fighting now without a pause for years, say the Iranian and Iranian-backed forces present a formidable but not insurmountable foe. Even Hezbollah fighters crack jokes about some of the men brought alongside them to fight, including the Iraqi militiamen and Afghan members of the Fatemiyoun Brigade, an all-Afghan division of the Revolutionary Guard.
"The Iranian army is powerful — it has capabilities and is modern in many areas," said Commander Abu Ibrahim of the Fastaqim Kama Omert, one of the Free Syrian Army units supported by U.S. allies. His men fought in late October against Iranian-backed forces east of Aleppo.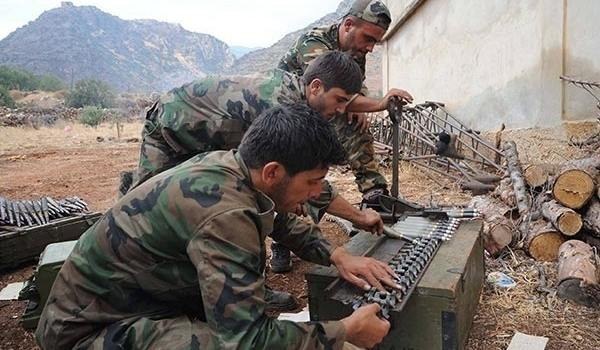 "However, they cannot win on the ground because we know how to face them in the war of gangs and small groups," he said, speaking to BuzzFeed from near the battlefield via Skype. "We won't give them the chance to determine our locations. We have sufficient military capabilities and experience. They cannot affect the FSA that much, and they understand that the ground cannot be overtaken and occupied via airplanes or rockets."
Indeed, the experience of fighting in Syria may sharpen and expand the military skills and experience of Hezbollah and Iran. Their recruitment efforts for the war, using social media and mosques to draw religiously motivated volunteer Shia fighters from Iran, Iraq, Afghanistan, and Pakistan into the Syrian battlefield, are completely new.
Tehran, actively involved in several conflicts throughout the region, has rarely if ever sent its own forces into war over the last quarter century and instead fought conflicts through proxy guerrilla forces. Hezbollah, since its inception 30 years ago, has been a largely defensive force, holding onto small stretches of territory in southern and eastern Lebanon. Syria's Aleppo province is nearly twice the size of all Lebanon. They have now learned to attack, not just defend.
"For Hezbollah and Iran, this is very new," said Atrissi, the Lebanese scholar. "For the first time they are the ones intervening. For the longest time it's been in a defensive position as it tries to prevent Israel from entering Lebanon. This is something Israel is watching very closely, because they are gaining new experiences in war."
But the blatant sectarian nature of the intervention is also a recipe for a dangerous, decades-long war. "They are branding everyone as their ideological enemies," said Smyth. "Any Sunni foes are being labeled as terrorists. They all morph into ISIS."
"The problem is that the people here believe they are not allowed to think for themselves."
In Lebanon, every day dozens of young men, most of them less experienced or semi-retired part-time fighters, board buses from Hezbollah's southern Beirut stronghold and head to various fronts in Syria on tours of duty. They come back regularly in wooden boxes. So many Hezbollah fighters have died that some are beginning to grumble, and some say Hezbollah has begun building small new cemeteries like the one in Britel as a way to dilute the public impact of the dead being buried in southern Beirut.
Fighters have already defected from Hezbollah. One commander left for Europe, pretending to be a Syrian refugee, after Hezbollah leaders threatened to cut off funding for his three children's education if he refused any more Syria tours, said his brother, speaking on condition of anonymity.
Aaref, the fighter in Bekaa, acknowledged that fighters as young as 16 were being dragged into the battle alongside other reservists. "But they are well-trained," he said.
The front has become so deadly that Hezbollah has stopped dispatching its most elite fighters to Syria, placing them instead in southern Lebanon to prepare for a possible war with Israel, said several analysts and officials close to Hezbollah.
"I don't think it's worth it," said the twentysomething son of one Hezbollah commander, as he gave BuzzFeed a tour of a grave in the Bekaa Valley where his childhood friend, a Hezbollah fighter no older than 25, was buried. "The problem is that the people here believe they are not allowed to think for themselves."